When working an office job, many employers require employees to come in for eight-hour workdays. This is especially common if you work in a job where you receive a salary. While this kind of work schedule is ideal for some professionals, others may find it challenging.
In this article, we explain what an eight-hour workday is, describe the pros and cons of an eight-hour workday, and provide tips on how to optimize performance in this type of work schedule.
What is an eight-hour workday?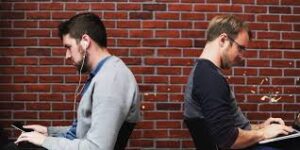 An eight-hour workday is a part of the 40-hour workweek. With an eight-hour day, many employers require you to work Monday through Friday, evenly dividing your 40 hours between these five days.
Before the eight-hour workday, there were limited regulations on how many hours employees must work in a day. The idea behind the eight-hour workday is that you have eight hours to work, eight hours for leisure and eight hours for rest in one day.
What are the benefits of an 8-hour workday?
Here are several benefits of an eight-hour workday:
Work-life balance: When you have a set schedule of working eight hours, Monday through Friday, this can make it easier to plan for your life outside of work. With a consistent schedule, you can make time for your other obligations or have time to relax after the workday.

Manageable workflow: The eight-hour workday can give you plenty of time to get all of your work done. By knowing you need to get your work done within this period, you can structure your day to be more productive.

Salary pay: Many salaried positions consist of eight hours per day, five days a week. Professionals can benefit from salary pay since they receive the same money each paycheck, regardless of how many tasks or projects they have.
What are the disadvantages of an eight-hour workday?
Here are several disadvantages of an eight-hour workday:
Unproductive time: If you complete your to-do list before the workday is over, you may find yourself searching for something to fill the remainder of your time. Some employees would prefer having the option to leave work once they finish everything they need to do versus finding busy work.

Less flexibility: With an eight-hour workday, employers may expect you to work within the 9 a.m. to 5 p.m. business hours. This can make it more challenging to plan for personal matters, like appointments and family obligations.

Long hours: How you view the eight-hour workday depends on your attention level. For some people, the eight-hour workday goes quickly, while others would prefer shorter hours.
How to be productive during an eight-hour workday
Follow these steps so that you can feel productive and fully enjoy an eight-hour workday:
1. Plan your day
While an eight-hour workday may be plenty of time to get your work done, you need to create some kind of structure for your day to ensure you can complete all of your responsibilities. At the start of each workday, take a few minutes to look over your to-do list. Organize your tasks in the order of importance, prioritizing upcoming deadlines and important clients.
Figuring out how long each task may take can help you with better planning. Likewise, thinking about which tasks you prefer to do during the morning versus the afternoon can help you create a better workflow.
Building a routine for yourself can help you get into a consistent rhythm, helping you complete more tasks and stay focused. For instance, as you're still waking up in the morning, you might want to do some easier tasks like checking your email. Later on, you can begin to get into your projects and collaborate with your colleagues.
2. Give yourself breaks
Giving yourself regular breaks throughout the workday can actually help you be more productive. That's because breaks give you the chance to recharge your energy levels and feel ready to take on the next task. Giving your mind and body a break can help you feel more motivated to take on more work.
One common break cycle is to focus for 45 minutes and then give yourself a 15-minute break. This gives you the opportunity to focus solely on one task for a while and then have a transition period to get started on the next.
3. Set goals
Setting goals for yourself is a great way to make the most out of an eight-hour workday. When setting goals, use the SMART method, meaning they are specific, measurable, attainable, relevant and time-bound. When working within the parameters of an eight-hour workday, the time-bound aspect of your goal-setting is especially important, as you need to make sure you can complete certain goals within your set work hours.
For example, if you're working on a major report at work, you can set a goal of completing one section per day. This goal sets a measurable limit within a defined time frame. Since this goal is specific, measurable, attainable, relevant and time-bound, you can assess your progress toward achieving it.
By being specific about the goal, you can reflect on what processes helped you work effectively toward your goal throughout the day so you can make changes as needed.
4. Harness your focus
An eight-hour workday can transpire quickly if you have strategies to harness your focus. Here are several ways you can improve your focus, helping you get more work done:
Reduce your distractions. When it's time to focus, consider setting an away message or leaving a note on your door that says you are unavailable at the moment. Even turning off notifications or closing computer tabs can help you keep your attention on your current task.

Set a timer. If you have a habit of looking at the clock, consider hiding it while you work. Instead, set a timer on your phone or computer that indicates when it's time for you to take a break.

Pick one task to do. Rather than trying to multitask, direct your attention to one task at a time. This way, you can stay focused instead of trying to transition between multiple projects.
5. Identify your motivators
Everyone has different things that help them stay motivated throughout the workday. That's why it's so important to reflect on what helps you feel ready to take on the day. For some people, internal motivators work best. These are ways you can inspire or reward yourself.
For instance, positive affirmations and goal-setting are great ways to motivate yourself. Other people prefer external motivators, which are things other people can do to help you feel motivated. For instance, asking your manager for feedback can give you more direction on where to focus your energy.
I hope you find this article helpful.