Some amount of memory loss can be a common part of the aging process. However, there are plenty of tips and tricks you can implement to improve retention and prevent memory loss. In this article, we explore what memory is, how memories are created and eight easy ways to improve your memory.
What is memory?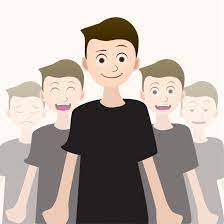 Memory refers to your ability to recall certain bits of stored information, such as people's names and the dates of important events. There are three significant stages of memory production, as follows:
1. Creation
When an event occurs, our brain sends patterned signals that connect to our neurons. These connections are called synapses.
2. Consolidation
Consolidation is the process of committing an event to long-term memory. Most consolidation occurs during the sleep cycle. While we're asleep, our brains recreate patterns of brain activity to strengthen the synapses that happened throughout the day.
3. Recall
When we talk about memory, we're usually referring to memory recall. Each time we recall a memory, our brains retrace the pattern of synapses, making the memory stronger.
How to improve your memory
Improving your memory is possible with a few tips and lifestyle changes. Here are eight simple ways to improve your memory:
1. Learn something new
Developing new brain pathways improves your ability to process and recall information. The best way to do this is by learning something new. Here are some ways to learn and retain new information:
Find a quiet space and give the new material your full attention. It can take intense focus to fully process new information.

Relate what you're learning to touch, smell or taste. The more senses you engage in the learning process, the more likely it is that you'll recall the information. No matter what kind of learner you are, try writing out the information, reciting it out loud or even giving it a rhythm or song.

Make connections between new information and something you already know. This will help you recall the new information.

Try summarizing the idea or new information in your own words instead of trying to absorb and retain the new information in technical terms or too much detail.

Go over what you've learned the same day you learned it, and then continue reviewing in intervals afterward. Cramming can be semi-effective for short-term memories but is ineffective otherwise.

Mnemonic devices, associations and patterns meant to aid in the learning process, are incredibly useful tools for retaining new information.

Make sure it challenges you. If it's something you already know how to do, it won't be beneficial for improving memory. Choose something that requires your full attention. You don't have to learn how to play a completely new instrument, but learning a new and challenging piece of music would do the trick.

Build on the skill. Activities that allow you to work your way up to a more advanced level are ideal. Try choosing something that will continue to challenge you, even as you become more skilled.

Make sure it's rewarding. Rewards help support the learning process, so choose an activity that is as enjoyable as it is challenging.
2. Increase physical activity
Even if you're exercising your brain, your body still needs a challenge. Whether you exercise in the morning or afternoon, getting the blood pumping is an effective way to clear your mind and push past mental fatigue. Taking a short walk or doing some jumping jacks in the afternoon could help you overcome a mental block or even drowsiness.
3. Sleep well
Memory, creativity and critical thinking skills can all be affected by the amount of sleep you get. Here are some tips for improving your memory through a good night's rest:
Get on a sleep schedule and stick to it, even on the weekends. Try to wake up at the same time every day and go to sleep at the same time every night.

Limit your screen time an hour before bed. It's best to turn off your computer and TV and limit time on your phone before you go to sleep. Activities that don't involve screens, such as reading a book, are perfect for relaxing right before bed.

Be aware of caffeine intake. Keep track of how many cups of coffee or cans of soda you consume throughout the day and make sure you're not exceeding a healthy helping. Plus, try to avoid consuming caffeine late in the day, so you'll be able to fall asleep more easily at night.
4. Stay Social
Relationships play an essential role in emotional and brain health. Human interaction is an important type of brain exercise. Try a new hobby that you've always wanted to learn, volunteer for a worthy cause, join a club or take a class, connect with friends on the weekends or consider adopting a pet as a companion.
5. Avoid stress
High levels of stress can trigger forgetfulness. Here are some tips for managing stress levels in the workplace:
Set boundaries and expectations.

Take breaks during the day.

Talk about your feelings and thoughts.

Find a healthy balance of work and personal life.

Try focusing on one task at a time.
6. Meditate
Meditation can have a positive effect on cognitive issues, including improved focus, creativity, concentration, memory, learning, and reasoning skills. Meditation encourages connections between brain cells and can promote feelings of joy.
7. Get organized
Keeping a list is a great way to stay on top of daily tasks and it's also a great way to get into the habit of writing down things you don't want to forget. Likewise, keeping your work area clean and organized will help you focus on more important things, which, in turn, can boost memory recall.
8. Eat a healthy diet
A healthy body is the best way to promote a healthy mind. Cut back on sugar, fried foods, and foods with a lot of unhealthy preservatives, and increase your water intake. A healthy diet can help boost your energy and lead to more exercise and better sleep patterns, which in turn will help improve your memory.
I hope you find this article helpful.