Public relations (PR) is a broad field that involves creating, managing and distributing information about an organization to the wider public. PR specialists can use different types of public relations to increase brand awareness and develop a positive brand reputation for a company. If you're interested in a career in public relations, it might benefit you to learn more about the various types of public relations and their functions.
In this article, we discuss what PR is, eight types of PR and some tips to measure the effectiveness of these strategies.
What is PR?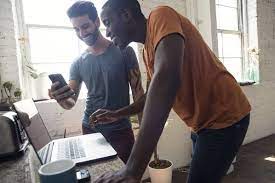 PR is the process of managing and disseminating messages from a company to its target audience. The purpose of PR is to develop a positive image of an organization and its brand. PR team members develop strategies for media dissemination and aim to build mutually beneficial relationships between a company and the public. Public relations is useful in a variety of industries, including education, entertainment, government and consumer goods.
8 types of public relations
There are various types of public relations you can use to create a positive brand image for an organization. Here are eight types of public relations and their functions:
1. Media relations
Media relations is an aspect of public relations that involves interacting with journalists, reporters, broadcasters and other members of the media and developing positive relationships with them. The purpose of media relations is to enhance a company's brand through positive media coverage. PR teams might accomplish this goal by sending press releases to media outlets or pitching story ideas about the company. They might also offer to provide comments or expert opinions on news stories related to the industry.
2. Strategic communications
Strategic communications involve coordinating PR efforts to ensure consistent messaging to the public. This type of PR can help organizations achieve their goals and strategic initiatives better by organizing each public relations effort. It requires the PR team to understand the organization's strategic interests so that they can develop a cohesive strategy. Teams may also update messaging continually to make sure it aligns with the company's priorities.
3. Community relations
The process of community relations involves establishing positive relations between an organization and its local community. It focuses on using different campaigns to show that the organization understands the needs of its community. For example, a car dealership might hire a PR firm to craft community-oriented messaging and plan a free car wash event to enhance community ties. Police departments and other agencies that interact frequently with the public often employ community relations to improve their image and advance public support.
4. Public Affairs
Public affairs is a form of public relations that involves efforts to lobby or persuade government officials to enact certain policies or pass legislation. It might also focus on enacting public change through efforts to build relationships with politicians and other decision-makers. Large companies and interest groups, such as nonprofits, may hire PR firms to manage public affairs. These teams are often responsible for engaging in research on different issues, arranging meetings with government members and drafting reports to share with them.
5. Internal communications
This type of public relations focuses on creating a positive relationship between an organization and its employees. It helps align the interests of employees and executives to increase satisfaction and reduce turnover. Positive internal communications can also help organizations increase efficiency and improve internal processes, which can improve productivity.
Internal communications can also be useful when a company plans to enact a change. For example, a company planning to automate some of its processes might ask the PR team to create a video of its company leaders discussing the changes.
6. Online and social media communications
This form of public relations aims to increase public outreach using the Internet and social media platforms. Public relations specialists use social media to promote a company's reputation, gain input from current customers and attract new customers. They might promote new products or services or release updates to the public through online channels. Online and social media communications can be useful for PR teams with limited budgets because they have the potential to reach a wide audience without the cost of traditional media.
7. Crisis communications
Crisis communications is a specialized type of public relations that aims to resolve an emergency. For example, an organization that released a faulty product might hire a PR firm to help it overcome a negative public perception of the brand. With this type of PR, teams assess the situation and consider different strategies to help an organization improve its brand image. PR specialists may also proactively participate in crisis management by developing plans for specific challenges that may occur in the future.
8. Social responsibility
This PR field focuses on improving an organization's reputation by developing strategies to show its ethical, environmental and social responsibility. Sometimes, this type of public relations can impact an organization's business practices. For example, a company employing a social responsibility PR strategy might commit to becoming carbon neutral over the next five years or donate a certain portion of its profits to support those in need.
Tips for measuring PR effectiveness
Here are some tips to help you measure the effectiveness of different types of PR strategies:
Establish goals
When choosing a PR strategy, establish specific and measurable goals you can track for the campaign. For example, if you use online and social media communications, you may have a goal to increase followers to an organization's account by 15% within three months.
Monitor efforts
Once you implement your public relations strategy, monitor your efforts closely by tracking specific metrics over a defined period. For example, if you implement an internal communications strategy, you may distribute quarterly employee surveys to measure engagement and satisfaction rates.
Analyze results
After tracking your efforts, analyze the results of your PR strategy. Use the data you collect to identify areas where you can continue to improve public relations. For example, if you want to increase media coverage for an organization, you may take steps to develop strong relationships with local journalists who cover the industry.
I hope you find this article helpful.