Marketing is a broad career field with a wide range of occupations for individuals with an interest in using their skills to promote and sell products and services to customers in a variety of industries. For marketers with more experience or individuals who have worked in the marketing profession for a long time, it may be beneficial to transition to a more nontraditional marketing role to keep their skills current. Learning more about these nontraditional positions can help you find the role that best matches your skill set and long-term career interests.
In this article, we explain what alternative careers for marketers are, list nine of these careers, and provide useful tips for transitioning to a new career as a marketer.
What are alternative careers for marketers?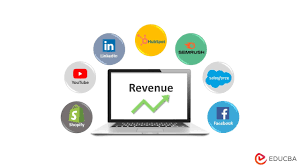 Alternative careers for marketers are unique roles that may involve completing tasks that differ from developing traditional marketing plans or designing content to attract and retain customers' attention. As the marketing profession changes and technology continues to improve, new career opportunities may arise for individuals interested in transitioning to a new career. Experienced marketers also have a variety of transferable skills that can be beneficial in other professions, including creativity, problem-solving, adaptability, teamwork, and data analysis.
9 alternative careers for marketers to consider
There are many alternative careers for marketers that offer unique advancement opportunities and a varied work environment. Here are nine such careers to consider if you want to increase your knowledge and improve your skill set. For the most up-to-date salary information from Indeed, visit indeed.com/salaries.
1. Business development specialist
National average salary: $56,222 per year
Primary duties: Business development specialists identify new business opportunities and clients or customer segments for their employer. They may also design new products and services, develop marketing and sales strategies, and conduct research. Marketers can use their market research skills to research market needs and potential customers in this role. Since marketers typically understand how to conduct competitor analyses and develop industry partnerships, they may be able to create improved business development strategies more easily. Business development specialists need good research skills and business acumen to perform these duties.
2. Recruitment consultant
National average salary:

 $62,592 per year

Primary duties: Recruitment consultants help businesses improve their recruitment strategies so they can attract more qualified job candidates. Since marketers are often responsible for developing similar strategies to attract customers, they have strong sales and acquisition skills that can be beneficial in this role. They can also use their knowledge of the industry and their professional network to locate qualified candidates more easily and match them to available positions. To work as a recruitment consultant, it's necessary to have excellent communication, negotiation, and organizational skills.
3. Account manager
National average salary: $65,188 per year
Primary duties: Account managers manage accounts for individual customers or groups of customers on behalf of a business. They develop positive relationships with customers, meet with business executives to identify new business opportunities, and prepare sales reports. Since marketers are responsible for ensuring a high level of customer satisfaction and researching ways to acquire customers, they may already have excellent customer service and communication skills, which can be especially useful in this role. Working as an account manager requires understanding the business and its needs and being able to communicate regularly with different customers.
4. Relationship manager
National average salary: $65,328 per year
Primary duties: Relationship managers help improve business relationships between firms and their clients with the goal of improving business operations. They may work in banks, financial institutions, and large corporations. Marketers who have a strong knowledge of the business-to-business (B2B) sector may already have excellent relationship-building skills, which can be especially beneficial in this role. They can also use their sales skills and promotional abilities to improve client relations and perceptions. Relationship managers need a detailed understanding of the industry in which they operate, in addition to excellent active listening skills.
5. Human resources specialist
National average salary: $66,265 per year
Primary duties: Human resources specialists recruit, screen, hire, and train new employees in an organization. Marketers can use much of their customer acquisition knowledge to develop detailed employee acquisition, retention, and communication strategies. They can also use their product branding knowledge to improve their employer's overall perception, encouraging more qualified candidates to apply for new roles. Working as a human resources specialist requires having detailed knowledge of an organization's hiring challenges and priorities.
6. Web developer
National average salary: $77,027 per year
Primary duties: Web developers design websites and web pages and manage their technical aspects, such as their overall performance. A career as a web developer may be beneficial for marketers who have a high degree of technical expertise and a thorough understanding of website analytics. In this role, they may create website navigation outlines, perform A/B testing, and measure the speed of a website and the amount of traffic it can handle. Web developers need good creative ability, along with strong mathematical and technical skills.
7. Sales manager
National average salary: $78,138 per year
Primary duties: Sales managers recruit, hire, train, and manage sales teams and create sales goals to help their employer increase revenue. Marketers can use their knowledge of customers and their data analysis skills to complete many similar duties in this role. They can use their ability to establish campaign goals to develop sales goals for their team and develop training programs to help them acquire new customers or clients. Sales managers need excellent communication and interpersonal skills, along with good leadership skills and management abilities.
8. Project manager
National average salary: $84,375 per year
Primary duties: Project managers are responsible for planning and managing projects and overseeing the personnel responsible for completing them. Since marketers work on a variety of marketing and advertising projects, they often have well-developed time management and organizational skills that can be especially useful in this role. They may also have a more detailed understanding of various project constraints, such as limited resources or time. Working in this role requires the ability to manage others effectively and handle a variety of conflicting tasks.
9. Product manager
National average salary: $103,671 per year
Primary duties: Product managers identify customer needs and business objectives and help develop products that meet those needs. They manage all aspects of the product development life cycle. Since marketers are often responsible for pricing, promoting, and designing products, they may have valuable experience that can be beneficial for the role. They also have a more detailed knowledge of market needs. Product managers need a comprehensive understanding of the user experience, the ability to prioritize different tasks, and excellent problem-solving skills.
Tips for transitioning jobs as a marketer
Here are a few tips that may be beneficial if you decide to transition to another career as a marketer:
Research different companies and roles
Spend some time learning more about different companies and roles in the industry in which you hope to work. Consider reading industry journals and magazines to learn more about in-demand positions and skills. You may discover that you have certain skills that align with a specific role or organization. Consider using a spreadsheet to track your career preferences and information.
Consider your skill set
Marketers may have a variety of different skill sets, depending on their experience level, the organization where they work, and their specific role in the company. If you prefer the more technical aspects of marketing and you possess technical expertise, you may prefer to work in a more analytical or technical role. If you prefer to use your creativity and have excellent graphic design, copywriting, or branding skills, you might instead benefit from working in a more creative role as a product manager or designer.
Prepare a portfolio
A portfolio may help you retain the attention of employers more easily, even if you don't have extensive experience in the positions to which you're applying. In your portfolio, you might include your past marketing or advertising campaigns, the graphics, websites, or customer content you've developed, or marketing analytics detailing your success. In addition to including samples of your work, add your contact information and a section detailing who you are and describing the transferable skills you have that differentiate you from other candidates.
I hope you find this article helpful.