Business management includes all processes involved in the operation of a business and the science of the administrative aspect of a company. Professionals who earn business management degrees can often find job opportunities that focus on the various processes of business management. If you're interested in topics such as finance, project management or business law, you might enjoy a business management career. In this article, we explain what a Bachelor of Science in business management is and share a list of nine careers that professionals with this degree can pursue.
What is a Bachelor of Science in business management?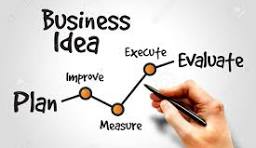 A Bachelor of Science in business management is a degree program that focuses on management responsibilities, practices and skills to prepare students to address management and business issues. This program typically takes a full-time student four years to complete, and many colleges offer this degree both through in-person and online learning. Bachelor of Science in business management programs typically involve courses that focus on topics such as:
Project management

International business

Accounting

Business law

Marketing and communication

Information systems

Economics

Change management

Talent management
9 Bachelor of Science in business management careers
If you have a Bachelor of Science in business management, there are many career opportunities you can pursue in administration, finance, analysis and management. The following is a list of nine careers to consider, with salaries and job duties for each one. For the most up-to-date Indeed salaries, please click on the links below:
1. Bookkeeper
National average salary: $38,922 per year
Primary duties: Bookkeepers are professionals who maintain the financial records of a company. These professionals monitor and record changes in budgets and profits. Their primary duties include keeping track of operation costs and income, filing invoices and creating other financial transactions. Most bookkeepers work with computer software to automate tasks and perform more efficient work. Bookkeepers note any inconsistencies in the business's financial records and alert other professionals if they find anything concerning. These professionals also interact with internal employees, contractors and external vendors to ensure they receive the payment the company owes.
2. Administrative services professional
National average salary: $54,288 per year
Primary duties: Administrative services managers and administrators with similar credentials work in office settings and arrange for processes that help businesses run more effectively. Their responsibilities typically include record keeping, office organization and communicating with other professionals. Administrative services professionals sometimes help manage facilities by overseeing maintenance on equipment, computer hardware and computer software.
3. Logistics manager
National average salary: $60,694 per year
Primary duties: Logistics managers oversee a company's supply and distribution chain. They strategize how an organization sells and purchases its stock items, and communicate with warehouse professionals, manufacturers and retailers to act as a liaison and plan a distribution strategy for a product. To ensure the efficacy of the supply chain, logistics managers organize schedules for shipments, send and receive invoices and analyze the process to improve it.
4. Marketing manager
National average salary: $63,003 per year
Primary duties: Marketing managers oversee the marketing department of a company. These professionals establish marketing practices and ensure that the marketing team creates content that aligns with the goals of the company for which they work. Marketing managers conduct or commission market research to identify a target audience and determine the demand for certain products. They may also use this research to set pricing strategies and plan marketing campaigns that can increase the company's profit and meet its goals.
5. Operations manager
National average salary: $63,537 per year
Primary duties: An operations manager oversees daily processes and activities in a company or organization. They may help human resources with finding new talent for the workforce by interviewing and hiring employees, and they may train new hires. The operations manager seeks to improve business operations by creating quality assurance programs to track employee performance, production and the resources the organization uses. They may also supervise employees to ensure quality work. Operations managers help develop and improve processes that the organization may use for production, planning or management.
6. Human resources manager
National average salary: $70,379 per year
Primary duties: A human resources manager helps manage operations in an organization and oversees the workforce. One job duty includes hiring employees, which requires human resources managers to assess staffing needs, write job descriptions and market open positions. The human resources manager may also interview job candidates and make job offers. They develop training programs and resources to improve the workforce and help resolve employee conflicts.
7. Data scientist
National average salary: $74,982 per year
Primary duties: A data scientist is a professional who analyzes and interprets data. They search for patterns and trends that can inform strategies within the company where they work. Data scientists interpret data to find solutions for organizational issues, and studying data can also lead to new ideas and initiatives that improve processes within an organization. Reviewing internal data is useful for repeating success and becoming more efficient. Data analysts also reorganize data so that others can understand it, and they may create reports for shareholders.
8. Budget analyst
National average salary: $77,926 per year
Primary duties: A budget analyst is a finance expert who manages spending for organizations. They track an organization's expenses and create financial reports. A budget analyst also helps develop a budget for departments within an organization and determines necessary spending. They create financial forecasts to help prepare for the financial future of the organization where they work and also allocate resources and review the proposals that department heads submit.
9. Risk manager
National average salary: $83,782 per year
Primary duties: A risk manager is an expert analyst who identifies and handles risks within an organization. To protect the organization they work for, risk managers develop insurance and risk management programs. They assess many types of risks, including security, finances and the company's reputation. Risk managers analyze problems and create solutions that also minimize the potential for future problems, and they review project plans and strategies to perform, analyze strengths and weaknesses and help project planners adjust plans to avoid risk.
I hope you find this article helpful.