There are many medical paths available to professionals looking to pursue a career in medicine, and integrative medicine is one option for people interested in a more holistic approach to treating patients. It offers candidates a broad expanse of categories to study that can lead to careers, such as a health coach or acupuncturist. Learning more about some of the job opportunities in the field can help you determine if pursuing a career in integrative medicine is the right choice for you. In this article, we discuss what integrative medicine is and explore nine careers in integrative medicine.
What is Integrative Medicine?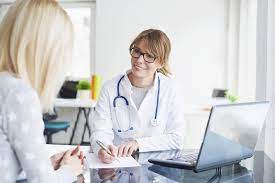 Integrative medicine is the practice of medicine that focuses on the whole person, including the mind, body, and spirit. It combines alternative holistic practices with Western medical therapies to provide the most effective health care. Integrative practitioners address not only a patient's symptoms but also their physical, emotional, environmental, spiritual, and social influences to find the root of the illness. They seek to cure the ailment behind the symptoms so that the patient's entire body functions at its best.
9 careers in integrative medicine
Below is a list of nine careers in integrative medicine for you to consider. For the most up-to-date Indeed salaries, please click on the links below:
1. Health coach
National average salary: $37,838 per year
Primary duties: A health coach works one-on-one with their clients to help them achieve their health-related goals and improve their overall wellness by coaching clients through various lifestyle changes. They address areas like stress, nutrition, smoking, time management, and sleep. When they begin working with a client, they start with a consultation evaluate their client's needs and goals, and then develop health care plans customized for each individual. They regularly check in with clients via emails, phone calls, or in-person meetings to discuss progress and how to overcome any challenges they've had since beginning the program.
2. Nutritionist
National average salary: $41,577 per year
Primary duties: A nutritionist helps clients improve their health by prescribing sustainable dietary changes they can use for years to come. They work in a variety of settings, like nursing homes, hospitals, and clinics. A nutritionist usually meets with clients to determine their current health status, works with them to create short and long-term nutritional goals, and then creates a manageable healthcare plan.
After their initial meeting, they contact their clients regularly to check on their progress and alter the plan or offer suggestions to help them if required. Other duties include offering guidance on what clients can expect when they start their plan, educating them on how to make appropriate nutritional choices, and creating meal plans and menus.
3. Acupuncturist
National average salary: $62,310 per year
Primary duties: An acupuncturist promotes healing by strategically inserting small, sterile needles into the body. They use the process of acupuncture to stimulate the nervous system, which is thought to promote natural healing abilities within the body and create a positive flow of energy. Acupuncturists use a variety of methods to promote healing in their patients with the use of needles, seeds, pellets, ear balls, and other supplements. Before they perform acupuncture, they review the patient's medical history and assess them to determine the best treatment plan. After treating patients, they follow up to monitor their progress and continue treatment.
4. Health and wellness coordinator
National average salary: $62,486 per year
Primary duties: A health and wellness coordinator typically works at school sites, nursing homes, or other facilities where employers are looking for someone to create wellness programs for a specific audience, such as children, employees, or the elderly. They use their background in nutrition and fitness to create exercise programs or nutritional plans that match their employer's goals. They can present their materials by printing and dispersing them, having group classes, or seeing individuals one-on-one. Some wellness coordinators also arrange for guest speakers or personal trainers to work with their clients or offer fitness assessments and host seminars regarding nutrition and exercise.
5. Ayurvedic physician
National average salary: $63,603 per year
Primary duties: An Ayurvedic physician treats patients with the doctrine that all areas of life work best when balanced. Because of this, they assess patients by asking questions that relate to their medical and personal history and get information about their diet, stress levels, personal relationships, work conditions, and exercise routines. With this information, they can suggest holistic treatments such as herbal formulas, a change in diet and nutrition, Ayurvedic massage, or a medicated oil treatment called Shirodhara.
Some of their other general duties consist of following up with patients to monitor the progress of their treatment plans and keeping updated patient records. They also inform patients about the function of each treatment and refer them to other specialists as needed.
6. Chiropractor
National average salary: $73,031 per year
Primary duties: A chiropractor is a doctor who uses spinal manipulation and adjustments to improve or relieve issues such as lower back pain, tension headaches, neck pain, and knee pain. Before treating a patient, they discuss any past injuries, take X-rays to get a more definitive understanding of their problems, and use that information to make a customized treatment plan. Treatments include methods such as spinal adjustments, hot and cold compresses, and massages. Before the patient leaves, the chiropractor sometimes gives advice on how to incorporate healthy eating, stretching, or specific exercises at home so they can further improve their condition.
7. Massage therapist
National average salary: $73,143 per year
Primary duties: A massage therapist performs therapeutic massages on clients to relieve stress and promote relaxation. They offer many types of massage to clients, including Swedish, hot stone, aromatherapy, deep tissue, trigger point, prenatal, and more. Before the massage begins, they speak with clients about their symptoms and check for any sensitive or painful areas. Based on that information, they can decide the appropriate amount of pressure and which techniques to use when completing the massage.
After the massage, they may offer advice on how to improve posture or recommend some stretching techniques. Other general duties include setting up their massage table each day, keeping their work area organized and sterile, and maintaining accurate records of patient treatments.
8. Naturopathic physician
National average salary: $110,016 per year
Primary duties: A naturopathic physician is a primary care physician who treats patients by searching for the cause of their patients' ailments instead of treating only the symptoms. They use methods, such as mind-body medicine, stress management, herbal medicine, and natural approaches when possible to help improve the mental and physical health of their patients. Some of their daily tasks include documenting patient histories, assessing and diagnosing patients, and treating the core cause of the ailment with botanical extracts, vitamins, dietary supplements, and other natural medicines. They also educate patients on ways they can improve their health at home.
9. Yoga therapist
National average salary: $72,878 per year
Primary duties: A yoga therapist works with individuals to improve their well-being by teaching them specific yoga postures, breathing exercises, and relaxation techniques. From mental health facilities to school systems, they work in various work environments with different types of clients. They perform assessments to determine each client's long-term goals and then create yogic treatment plans. In addition to teaching yoga, they also provide some case management duties, maintain current patient records, keep their work area and yoga mats organized and sanitized, and refer clients to other healthcare professionals if the clients need additional assistance.
I hope you find this article helpful.