If you're interested in law, you might want to consider working as a paralegal. Paralegals help lawyers manage their cases through tasks like gathering evidence and filing legal records. Because there are several types of paralegals, you can likely find a specialty that suits your interests.
In this article, we discuss nine types of paralegals and their responsibilities to help you find a career that's right for you.
What do paralegals do?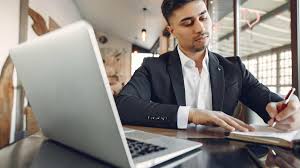 Paralegals help lawyers with their day-to-day duties. They may assist with trial preparation by organizing evidence, preparing transcripts, and filing legal documents. Although their duties vary based on their area of specialization, a paralegal typically completes tasks like:
Scheduling client meetings

Conducting witness interviews

Drafting contracts

Completing research

Reviewing cases

Monitoring governmental regulations

Developing a legal argument
9 different types of paralegals
Here are nine types of paralegals and their responsibilities:
1. Family law paralegal
A family law paralegal helps lawyers with cases involving situations like:
Divorces

Child custody disputes

Adoption proceedings
Those in this career spend much of their time communicating directly with the client. They may provide updates on their case or gather more evidence to prepare for trial. Family law paralegals tend to be empathetic, which helps them support families through their emotional cases. They also benefit by developing the patience to persevere through long custody proceedings.
2. Real estate paralegal
Many real estate paralegals assist clients with the paperwork for buying and selling real estate. Common duties for real estate paralegals include:
Reviewing mortgages, trust letters, and statements of adjustment

Drafting purchase and sale contracts

Ordering certificates of title and due diligence searches

Monitoring deadlines

Creating a closing checklist

Preparing closing documents
Some real estate paralegals might focus on the use of a property. For instance, if a company wanted to build a new building, a real estate paralegal could obtain the necessary permits to ensure compliance with local regulations. Other experts specialize in financing large development projects. They might help a business obtain a loan by negotiating with a bank for favorable loan terms.
3. Government paralegal
A government paralegal works for a department of a local, state or federal government. They often assist deputy public defenders or city attorneys with their cases, though they may have other responsibilities like:
Reviewing official military correspondence

Developing training materials for legal programs

Presenting at educational seminars

Reviewing government documents for compliance with existing regulations
These specialists typically must maintain a government security clearance. If you have prior experience within a certain government sector, like immigration or environmental policy, you may find it easier to begin a career as a government paralegal.
4. Intellectual property paralegal
Intellectual property (IP) paralegals specialize in trademarks and patents. They often complete tasks such as:
Helping clients file the necessary paperwork to claim the rights to their new invention or idea.

Monitoring the industry for copyright infringement

Assisting the client with any lawsuits they might file regarding infringement

Conducting research involving intellectual property law
When working for an IP attorney as a paralegal, you can expect them to assign you large amounts of research. The attorney often depends on your findings to remain aware of evolving IP law and build effective cases for their clients. Marketing experience can also help you succeed in this career, as you may work directly with marketing agencies to secure trademarks.
5. Corporate paralegal
Corporate paralegals work for an entire business rather than individual clients. A company's internal legal department often employs these experts to assist with matters like paperwork and court proceedings. Other common duties of corporate paralegals include:
Reviewing contracts

Preparing corporate resolutions

Renewing company licenses

Drafting executive summaries

Writing meeting minutes at corporate meetings
Another important responsibility of a corporate paralegal is to review business activities and compare them to existing regulations. This process ensures compliance with local, state, and federal laws.
6. Immigration paralegal
Many immigration paralegals facilitate the process of immigrants becoming citizens by helping them complete naturalization forms. They might also assist with:
Political asylum

Business immigration matters

Work or student visas

Deportation
Regardless of your specialty, you can expect to do significant amounts of paperwork, review invoices and prepare petitions. You can seek employment as an immigration paralegal at a private practice, nonprofit organization, or government agency. Being bilingual might increase your job prospects, as many clients speak a language other than English.
7. Litigation Paralegal
Litigation paralegals usually work with a client who is suing someone. You may have to prepare for trial by handling the discovery process and interviewing witnesses. Other common responsibilities include:
Analyzing statutes, legal articles, and constitutions

Managing public perception of the case

Taking notes for the lawyer in the courtroom
Most work for an attorney who specializes in a certain area of law. For instance, your lawyer might take cases that exclusively involve personal injury or bankruptcy. Regardless of the field you work in, consider refining your multitasking skills to handle several cases at once. It's also advantageous if you can manage a fast-paced schedule to ensure you meet deadlines.
8. Estate planning and probate paralegal
As an estate planning and probate paralegal, you may be responsible for examining the financial situations of clients and writing wills. You may also meet with families when their family member dies to organize and liquidate their assets. Other duties include:
Reviewing probate forms

Analyzing creditor claims

Calculating estate tax return
Estate planning and probate paralegals tend to be sensitive to their clients, which can help them support families through the grieving process. These experts also benefit from strong communication and organization skills, as well as math proficiency to reduce taxable assets for their clients.
9. Healthcare paralegal
Healthcare paralegals assist lawyers with cases involving:
Health care laws

Malpractice

Nursing home negligence

Insurance claims
It might be easier to become a healthcare paralegal if you have prior experience in the medical field. If not, consider familiarizing yourself with the Health Insurance Portability and Accountability Act (HIPAA) regulations and how Medicare and Medicaid work. This knowledge allows you to assist with violation investigations and act as a liaison between patients and doctors.
I hope you find this article helpful.