Rehiring a former employee can help you save time and money during the recruiting and onboarding process. If you want to rehire a former employee, it's important to consider how to best complete the interview and onboarding process to make the transition simple and easy for everyone involved. In this article, we explore some of the benefits of rehiring a former employee and discuss the do's and don'ts of the process.
Why rehire a former employee?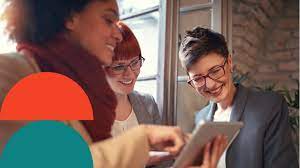 Consider the following benefits of rehiring a former employee:
Bring new experience and education: When an employee leaves a company, they often work for another business or go to school to learn new skills and gain more knowledge. They can apply these new skills and knowledge to help improve processes and also teach team members, which can increase productivity overall.

Already has knowledge of the company: Former employees already understand your business processes, culture, and mission. They can start contributing quickly to the company's objectives.

May make the onboarding process easier: You may be able to spend less time onboarding and training new hires since they've already completed the process once.

Has rapport with coworkers: If the employee returns to the same department or team, they may already feel comfortable with their coworkers. Having previously established connections can make collaboration easier to build.

Saves money on recruiting and training: You usually spend less time and money recruiting and training former employees since they're familiar with your processes and software.
Do's and don'ts when rehiring a former employee
Here are nine do's and don'ts to consider when rehiring a former employee:
1. Do interview them again
Even if you're familiar with the employee and their qualifications, it's useful to complete an interview before rehiring them. You can focus on what they've done since they left your company to see how they've grown and how they can contribute to the organization. It's also useful to ask about their motivations to return to the business to ensure they're excited to work toward the mission. Some questions you could ask include:
Why did you leave our company before?

Why do you want to leave your current company?

Why do you want to return to our business?

What new skills or experience can you bring to our company?

What's one element you would change about the business based on your past experience?

What did you miss most about our organization?
2. Do discuss salary and benefits
Before you formally rehire the employee, it's important to establish salary and benefits expectations, especially if they're different from what they received previously or they're starting in a new role. Doing so can ensure the rehire knows exactly what to expect, eliminating any potential confusion. You can state the benefits and salary during the interview and confirm the compensation plan in their written contract.
3. Do consider a rehire and reboard program
If you consistently rehire former employees, it could be useful to establish an expedited program that reintroduces rehires to the company quickly. A rehire program could include a shorter interview process since you're likely already familiar with most of their qualifications. Your reboarding program can review any basic company information they may need to relearn and include updates about the business or role that differ from what they learned before. For example, if you're rehiring a project manager and you started using new project management software, it's useful to include training for that software in your reboarding program.
4. Don't forget about the team
Before you make a final hiring decision, you can ask the team for feedback to see how they feel about working with the former employee. It's important for teams to have a collaborative environment, and including them in the rehiring decision can help build a cohesive group. Making them part of the decision can also help you foster trust with employees.
You can gather information on any team or job differences to add to the reboarding program as well. Team members often have more knowledge about team or departmental differences than the rehire would need to learn.
5. Do learn how to apply their new skills and experience
Most rehires gain new qualifications during their time away from your business. During your interview and reboarding process, learn more about the new experience they can contribute to the role. Try to find ways they can apply those skills and opportunities to build upon them. For example, if you rehire a marketing coordinator who left to earn a degree in marketing, you can see if they learned new SEO optimization techniques in their coursework.
6. Don't assume they remember everything about the business
If the former employee has been away from your business for a while, it might be beneficial to have them complete a more comprehensive onboarding program. During the interview or before their first day, consider asking them pertinent questions about the business to see what they remember and where they may need additional training. Incorporate these areas into your program, and check in regularly to make sure they're relearning everything they need.
7. Do make them feel welcome
Providing a welcoming environment for your rehire can help them more easily readjust to your workplace. Consider completing the same events for your rehire that you do for new hires. For example, you could organize a team lunch in the rehire's first week so they can spend time with their coworkers. Try filling their first two or three days with activities that keep them occupied and continually learning.
8. Don't overlook paperwork and company documents
Though your former employee filled out onboarding paperwork when you hired them before, ensure they complete those documents again. Some of their information, such as their tax status, may have changed, so it's key to give them these documents either before their start date or on their first day. Asking them to complete these documents before their first day can help you start your reboarding process faster. Documents to remember include:
Tax forms, like the W-4

Employee handbook

Benefits information

Emergency contact form

Application

Payroll information

Contract
9. Do communicate often
Just with any new hire, it's important to follow up regularly with your rehire to ensure they're acclimating to the job. It's usually helpful to check in at the end of each day for the first few days, then every week for the first two or three months. Ensure they're happy with their decision to return to your business and that they're performing well in the role. You can readjust your reboarding process to incorporate elements they still need to learn.
I hope you find this article helpful.