If you're interested in becoming a regulatory affairs manager, there are several key skills you can develop to succeed in the profession more easily. These skills include both technical abilities, like cost analysis and legal knowledge, and non-technical abilities, like communication and leadership. Learning about these skills may help you decide if this career path is right for you and allow you to focus on developing a specific set of abilities.
In this article, we discuss what a regulatory affairs manager is and list nine skills you can develop to become one.
What is a regulatory affairs manager?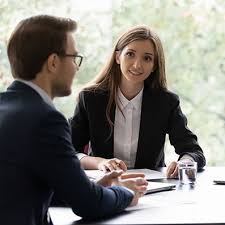 A regulatory affairs manager is an individual who is responsible for ensuring that the company's products meet federal, state, and international regulations. The position requires an understanding of the requirements of various regulatory bodies and an understanding of how to interpret their expectations.
Regulatory affairs managers often work with employees in other departments to ensure that they make changes to workflows and processes as needed to implement regulatory requirements. They may also be responsible for maintaining databases related to compliance information. This job exists in a variety of industries including biotech, medical devices, pharmaceuticals, and medical services providers or retail companies.
What do regulatory affairs managers do?
Here is a brief list of the typical daily responsibilities of regulatory affairs managers:
Interacting with various government agencies on behalf of their employer

Managing data and documentation related to regulatory compliance

Ensuring that they provide new information and data on regulatory issues in a timely manner to the company's legal department or other departments that need it

Managing the process of obtaining information from outside vendors as needed

Communicating with team members about actions they can take to meet regulatory standards

Observing company operations to ensure team members are following all standards
Regulatory affairs manager skills
Here is a list of skills that regulatory affairs managers develop to be successful in their careers:
1. Legal knowledge
Legal knowledge is essential for regulatory affairs managers to perform their daily duties, such as understanding the Food and Drug Administration (FDA) regulations for use in pharmaceuticals, medical devices, and other consumable products. Regulatory affairs managers use this skill to assist employees in meeting the requirements of related government agencies. They may also use this knowledge to plan business development processes with company executives while considering legal regulations.
2. Writing skills
Regulatory affairs managers write reports and proposals for management. These documents may include information about upcoming regulations and current regulations that affect product development or marketing goals. They may also use writing skills to create reports on the outcomes of different regulatory activities.
3. Decision-making skills
Regulatory affairs managers must use decision-making skills to meet the requirements of government regulations while fulfilling company goals. For example, they may decide what steps employees can take to meet compliance or safety regulations while not disrupting a product's development schedule. Difficult decisions often involve using critical analysis skills to determine the best course of action.
4. Persuasion and leadership skills
Persuasion and leadership skills help regulatory affairs managers influence company executives to make important changes to work processes or business development strategies. They may also persuade other employees to put forth extra effort when the need arises, such as preparing for FDA inspections or responding to legal requirements.
Additionally, regulatory affairs managers often work on teams that coordinate information about product development and marketing efforts with government agencies or external auditors. These skills help regulatory affairs managers lead employees from various departments in setting goals and reaching agreements regarding the implementation of government requirements.
5. Time management
Time management skills help regulatory affairs managers ensure they complete procedures and documents on time. These skills also help them meet deadlines for product changes, report filing, and process changes. For example, a new law may require a business to file a specific type of report by a certain date. Regulatory affairs managers may also use this skill to manage multiple projects at the same time in multiple departments.
6. Interpersonal skills
Regulatory affairs managers communicate with a variety of employees in different departments. They may also be responsible for forming and maintaining relationships with business partners. For example, they may provide information about product development schedules to manufacturing and marketing personnel. They may work closely with other regulatory affairs managers and business development managers to line up meetings so that their products can meet government requirements.
7. Situational analysis
Situational analysis skills are important to understand the changing nature of regulations as state, local, and federal government bodies pass new laws and regulations. Regulatory affairs managers may be responsible for making changes to business processes and business development strategies as needed to avoid problems such as product recalls or fraud. They may also use this skill when evaluating the potential liability of companies that have a history of violating government regulations.
8. Cost analysis and budgeting
Cost analysis and budgeting skills help regulatory affairs managers to establish budgets and cost projections for product development. They may also be responsible for determining the risk of products that are not in compliance with government requirements.
Additionally, regulatory affairs managers often use these skills to estimate how much it will cost to comply with a new law or regulation. For example, they may estimate the amount of time that it will take employees to change their computer software in preparation for an FDA inspection or determine how much it will cost to file reports on time.
9. Computer skills
Regulatory affairs managers can often work efficiently and effectively in a diverse range of computer systems and applications such as office productivity applications, data management tools, and other business tools used during business development processes. They may use this skill to develop software and work with programmers during the development of new products. For example, regulatory affairs managers may use computer skills to create or update electronic marketing tools that help business partners promote products.
I hope you find thus article helpful.