Operations executives manage a large number of people and responsibilities. They have a crucial role in the longevity, success and efficiency of an organization or business. It's necessary for operations executives to possess certain skills in order to do this work effectively.
In this article, we explain the role of an operations executive, provide a list of the skills needed for these roles, and discuss the job duties of operations executives.
What is an Operations Executive?
An operations executive is a business professional who works at the highest level of an organization, on the executive team. Professionals in these positions have job titles like chief operations officer or operations manager. As a key part of an organization's management team, operations executives oversee various parts of a company. They may manage human resources by providing standards and hiring procedures. Often, operations executives work to improve an organization's quality, productivity, and efficiency by implementing effective organizational processes and procedures.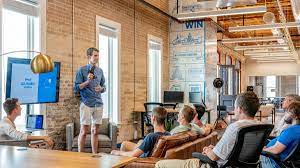 What are operations executive skills?
Operations executive skills are traits that professionals have or develop in order to support a company's operational success. An operations executive uses these skills to complete their job duties effectively. For example, an operations executive might implement leadership skills in order to manage the departments under their jurisdiction. It's important to have all the necessary skills for this role because of the high level of responsibility that these executives have. Highly skilled operations executives can lead an organization to work efficiently, inspire change by directing their team, and create and achieve the operational objectives of the company.
9 skills for operations executives
If you're interested in pursuing a career as an operations executive, there are a few key skills that can equip you for the job. Whether or not you work in the operations field, you can begin developing these skills in your current job. Here are nine necessary skills for a successful career as an operations executive:
1. Strategic planning
As an operations executive, you participate in the planning of several different projects and initiatives. While each project varies in size and scope, it's important to plan the implementation of each project strategically. This may include determining which tasks your team should complete first before moving into another stage of the project. Planning strategically may involve developing clear procedures for others to follow or organizing the budget for a specific project.
2. Delegation
Another important skill for operations executives is delegation. Since the operations executive works at a high level, they can delegate lower-priority tasks to others on their team. You can use delegation to empower people and build trust between employees and the executive team. It's important to determine which person is best for each task so you can rely on their abilities to accomplish the task effectively. Using delegation strategies in the workplace can give an executive more time to focus on higher-level tasks.
3. Communication
It's common for operations executives to interact with many types of people, both internally and externally. When these professionals have strong interpersonal communication skills, they can effectively interact with everyone they encounter during their work. Additionally, it's helpful for operations executives to develop clear lines of communication within their teams so each project can run efficiently and every team member has all the information they need.
4. Time management
Another important skill for operations executives is time management. With each project, the ability to manage your own time and a team schedule is imperative for completing projects in a timely manner. When you have deadlines to meet, time management can equip operations executives to plan accordingly to meet each deadline. This can increase the efficiency of the operations team while maintaining a positive work environment that values the time commitment of each employee.
5. Leadership
A key aspect of a job as an operations executive is leadership. Since these professionals work in the highest capacity of an organization, they typically oversee several teams. The human resources department, marketing department, and operations team may all report to the operations executive. This requires these professionals to have extensive leadership skills. While each person has different leadership styles, some useful leadership skills include collaboration, listening, delegating, and decision-making.
6. Active listening
When an operations executive has strong active listening skills, they can often build positive connections with people on their team. By listening to the problems that a team faces in the workplace, the executive can help identify areas of improvement. Actively listening involves asking questions, seeking to understand, and contributing to a solution. By listening well to people within the organization, the operations executive can contribute to a company culture of respect for others' opinions.
7. Problem-solving
As with any executive-level job, problem-solving is a key aspect for operations executives. Since they oversee many different departments within an organization, they may encounter different types of problems each day. With the skills to solve problems effectively, operations executives can help provide useful solutions that lead to a sustainable outcome. For example, if a certain manufacturing process is ineffective, the executive may create a new procedure that is more effective and quicker for employees to complete.
8. Collaboration
Not only do operations executives work on the executive team, but they also work closely with other leaders, like operations and human resource managers. It's important for operations executives to have collaborative skills so they can contribute to these teams effectively. Collaboration is a helpful skill for these professionals so they can delegate, lead, and participate well in all aspects of the job.
9. Budget management
Another important skill for operations executives is budget management. While the financial executive of the company may determine the total amount that an operational project receives, it's often the responsibility of the operations executive to itemize the budget. Managing the budget can ensure that funding lasts the duration of a project. It can help the team prioritize certain aspects of a project, as some elements may need more money than others. Budget management is crucial for the success of the business, which makes it a necessary skill for operations executives.
Operations executive job duties
Operations executives use their many skills to complete a wide range of job duties. Their specific responsibilities may vary based on the industry where they work. Here are a few examples of job duties for an operations executive:
Communicate with upper management on a regular basis

Develop strategic goals in collaboration with other executives

Oversee the daily functions of the business

Develop short and long-term operational goals

Create effective plans for achieving operational and strategic goals

Delegate tasks to various teams and individuals

Assess the performance of internal and external operations, including employees and procedures

Give suggestions for operational improvements

Create and maintain a healthy work environment among operations teams
I hope you find this article helpful.