Hospice social work is a highly respected field that attracts people interested in improving the lives of others. A career as a hospice social worker can be rewarding and provide stability, but there are some disadvantages to consider. It's important to have a thorough understanding of the pros and cons the job includes so you can make a well-informed decision about pursuing this career. In this article, we discuss what a hospice social worker is, list the pros and cons of the field, and provide steps for starting this career.
What is a hospice social worker?
A hospice social worker offers guidance, resources, and support to individuals undergoing end-of-life care, known as hospice. They also work closely with the families of hospice patients and help them plan for their loved one's futures. Hospice social workers make sure that their assigned patients have access to necessary resources and remain comfortable while in hospice care. Other job duties involve offering financial advice and coordinating personalized care plans for their patients with the help of the patient's medical team.
Pros of being a hospice social worker
Here are some pros of a career in hospice social work: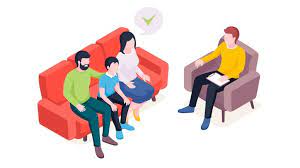 1. Job stability
The demand for social workers makes a career in hospice attainable and stable. According to the Bureau of Labor Statistics, employment for social workers is growing by 12% from now to 2030. This includes employment for hospice social workers. Job stability is an attractive quality of working as a hospice social worker, and certified applicants can typically find employment.
2. Opportunity to offer emotional support
One of the most rewarding aspects of a career in hospice social work is the ability to serve as a supportive figure for individuals undergoing a difficult time. They can also serve as advocates for their patients and ensure that they're receiving optimal care. Hospice social workers offer educated guidance and support to patients and families while they manage challenging, emotional decisions.
3. Indoor work environment
Due to the medical nature of hospice care, hospice social workers conduct all their work indoors. This is a pro for people who prefer working in air-conditioned, sheltered settings. Hospice care can take place in hospitals, nursing homes, assisted living facilities, and in the patient's home. As a hospice social worker, you may work in multiple hospice locations with various patients, but these are all indoor, well-kept environments with medical personnel.
4. Financial stability
Another pro to pursuing a career as a hospice social worker is the competitive salary. On average, social workers in the United States earn $56,907 per year, although hospice social workers with advanced educational qualifications can earn upwards of $70,000. Employers often offer benefits such as health insurance, retirement plans, and paid time off.
5. Diverse work
Hospice social workers may have a variety of clients with differing needs. Working with many patients provides diversity in the tasks and job duties you perform. Variety in your day-to-day activities while working may make the job more exciting and help maintain your interest in the field.
Cons of being a hospice social worker
Here are some cons of pursuing a career as a hospice social worker:
1. May have multiple patients at once
As a hospice social worker, the company you work for may assign you to several patients at the same time. These patients may be in separate locations, such as hospitals, nursing homes, or the patient's personal residence, requiring you to travel often for work. It's not uncommon for hospice social workers to commute between patients. It's important to have organization skills and attention to detail so you can keep track of the resources and support needed by each individual patient.
2. Emotional demands
Another con of being a hospice social worker is the emotional toll of the job. Individuals who qualify for hospice are often terminally ill and may experience pain, discomfort, and sadness. It's important to show compassion and professionalism as a hospice social worker to ensure that you're meeting the patient's physical and emotional needs. Learning to manage your mental health and emotions can help you perform your job well.
3. Exposure to illness
A career as a hospice social worker requires working in hospitals and other medical care facilities. This means that hospice social workers get exposed to illness more often than the average person. While many hospice patients are terminally ill and not contagious, you can still come into contact with individuals who are ill or employees who work directly with these patients.
4. Irregular work hours
Like most careers within the healthcare field, hospice social work requires employees to report to patients at various hours of the day. Hospice social workers are often on-call for their patients, especially if one passes away or is in need of immediate assistance. This can require you to work late, in the early morning, or handle emergency situations in the middle of the night. These irregular hours can take away from your ability to schedule non-work activities with your family and friends.
How to become a hospice social worker
Here are the steps you can take toward starting a career as a hospice social worker:
1. Earn a Bachelor of Science in social work
To have a career in social work, earn an undergraduate degree in the field. To get a Bachelor of Science in Social Work (BSW), you can enroll in an accredited university approved by the Council on Social Work Education. Social work undergraduates may also complete fieldwork as part of an internship, usually under the guidance of a licensed social worker or social service agency.
2. Take the ASWB bachelor's exam
After earning a degree in social work, you can obtain your license. Register to complete the Association of Social Work Board's (ASWB) bachelor's exam by applying to the board. Passing this exam officially certifies you as a licensed bachelor of social work, or LSW, and prepares you for your career as a social worker.
3. Become CHP-SW certified
Once you've become a licensed social worker, you can become certified specifically in hospice care. The Certified Hospice and Palliative Social Work (CHP-SW) title is available to social workers with a BSW. Licensure also requires candidates to take a 20-class unit with a focus on hospice care and with a minimum of three years' work experience in a hospice environment.
4. Earn a Master of Social Work
You may increase the opportunities of finding a position as a hospice social worker by pursuing a Master of Social Work (MSW). There are plenty of MSW programs across the United States, with several offering hybrid or online learning approaches to cater to working students. Some MSW programs are accelerated, meaning students can complete the program in under 18 months.
5. Take the ASWB master's exam
Once you earn a Master of Social Work, you can prepare for the ASWB master's exam. Similar to the bachelor's level exam, earning this license requires passing the examination, after which you become an officially Licensed Master of Social Work. With this qualification, you can become a more competitive job candidate and increase your chances of finding a job within the social work field.
6. Become ACHP-SW certified
Licensed Masters of Social Work have the opportunity to become Advanced Certified Hospice and Palliative Social Workers (ACHP-SW). This certification is only available to licensed social workers with an MSW degree from an accredited institution. The license has a minimum requirement of two years of documented and supervised social work experience, specifically within the hospice field.
7. Consider a post-MSW program
After completing steps to become a hospice social worker, you may consider furthering your education by enrolling in a post-master's program. This is an option to specialize in hospice care, as post-MSW programs often focus on specific types of social work. Post-MSW programs offer certifications and additional education that can help you advance your career as a hospice social worker. For example, continuing your education with an MSW may provide you with qualifications to direct hospice care services or become a counselor.
I hope you find this article helpful.