Auto mechanics play an essential role in keeping vehicles running properly. It's a very rewarding career choice for some, but that doesn't mean it's right for everyone. By knowing the benefits and drawbacks of this position, you can better decide if it's the right career for you. In this article, we discuss some pros and cons of working as an auto mechanic to help you decide if it's a path you want to pursue.
What is an auto mechanic?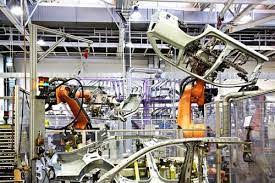 An auto mechanic primarily performs repairs and maintenance on vehicles. They diagnose issues with the vehicle, determine the best course of action based on their experience and training, and then perform that action. This often includes doing inspections of the vehicle and running diagnostic tests.
Auto mechanics primarily work for auto repair shops. Here, customers bring in their vehicles when they're experiencing an issue or when they need maintenance to keep the vehicle running well. The auto mechanic then performs these repair or maintenance tasks related to various parts of the vehicle, such as the braking system, engine, fuel or steering.
Pros of being an auto mechanic
When working as an auto mechanic, you may experience some of the following benefits:
1. Provide a helpful service
Auto mechanics often assist others. People bring their vehicles to auto mechanics when they don't have the time or ability to repair the vehicle themselves. The auto mechanic then works to repair the vehicle or perform maintenance on it and return it to the owner. In addition, auto mechanics can sometimes use their skills outside of work, such as if they see someone stuck on the side of the road with a vehicle issue. For some mechanics, this ability to help people with their vehicles is rewarding.
2. Steady work hours
Many mechanics have a reliable work schedule. This means they work a certain amount of hours each week and during the same hours of the day. These hours correspond to when the auto repair shop is open, which is typically similar to regular business hours. Depending on whether they're full- or part-time, the number of hours they work per week may vary a little, but often, auto mechanics know how many hours they can expect to work, which helps to give them a reliable source of income.
3. Different opportunities available
Auto mechanics can work full-time for an auto repair shop or independently, either by opening their own shop or providing their services at the customer's location. An auto mechanic may also choose to work some combination of the previous two options, working part-time at an auto shop and performing auto repair services independently. This availability of opportunities is an advantage for auto mechanics, as they can pursue the path that best suits their preferences and needs for work hours and income.
4. Long-term job prospects
It's likely that automobiles are going to remain a popular form of transportation into the future. This means a consistent need for people who can repair and maintain vehicles is also likely. Auto mechanics typically have long-term job prospects, as this industry isn't in much danger of losing work to automation or outsourcing as some other industries are.
5. Tangible results
Some people enjoy working as auto mechanics because they get to see tangible results from their work. Often, an auto mechanic receives a vehicle that isn't working correctly then works to fix it. If the mechanic can fix the vehicle, they take pride in the fact that they turned something that didn't work into something useable again. For some auto mechanics, this provides a rewarding feeling and a sense of accomplishment, as they get to see results immediately for their hard work.
Cons of being an auto mechanic
When working as an auto mechanic, you may also experience a few drawbacks, such as:
1. Physical labor
Being a mechanic requires working with your hands and performing physical labor. Mechanics frequently need to move heavy parts, get underneath cars and use power tools to complete their jobs. To make their jobs easier, mechanics can try to remain in a healthy physical condition by having good habits related to diet and exercise outside of work.
2. Potential salary and benefits
The average salary for a full-time automotive mechanic is $54,221 per year. Depending on where you live, this salary may or may not be enough to live the type of lifestyle you desire. In addition, a mechanic's income depends heavily on where they work and whether they're full- or part-time. Many employers don't have strong benefits packages. For example, some auto mechanics don't receive health insurance coverage or retirement savings contributions.
To make up for the potential lower salary and lack of benefits, auto mechanics can look to increase their salaries by working overtime or taking on additional work independently. They can then purchase their own insurance coverage and make their own retirement investments. It's important for anyone wishing to become an auto mechanic to learn the average salary in their area, along with common benefits packages, to determine if they're both suitable.
3. High responsibility
It's the responsibility of the auto mechanic to ensure the car they're working on is safe to drive when they return it to the customer. This comes with a high degree of responsibility, as a mistake by the mechanic could lead to further damage to the vehicle or harm to the driver. Some people don't enjoy working with this degree of responsibility, which would make this a drawback of working as a mechanic.
Mechanics go through a lot of training to help them eliminate mistakes. There are safety checks set up within auto repair shops to detect mistakes before returning the vehicle to the customer. Between training and assistance from their employer, many auto mechanics are prepared to handle the responsibility of repairing a vehicle safely and efficiently.
4. Lack of transferable skills
If an auto mechanic decides they want a new career, many of the skills they learned during their training don't transfer to new positions. This can make it hard to start a new career. Mechanics can use their free time to develop new skills related to the career they want. Then, once they develop these new skills, they can leave their current position as an auto mechanic and transfer to their desired career.
I hope you find this article helpful.