A college resume is a document you can submit to employers while you're still in school or soon after you graduate. These resumes differ from traditional ones, as recent college graduates often have limited professional experience. Whether you're seeking a professional opportunity after graduation, applying for an internship, or looking for a job while you complete your studies, creating a college student resume is an effective way to highlight your skills and show hiring managers you're qualified.
In this article, we share a list of nine college resume tips with examples, then offer a complete sample resume to help you create your own.
9 College Resume Tips
When writing a resume for a job application as a college student or recent graduate, consider these tips: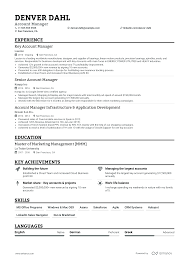 1. Choose the right resume format
Potential employers spend a short amount of time looking at your resume—usually only several seconds. The easier your resume is to scan, the better you can hold their attention. It's best to ensure that you organize your resume format well to help recruiters notice the features on your resume. To ensure your qualities and accomplishments are easily visible, choose a simple layout that allows you to showcase the qualifications that are most relevant to the job post.
To eliminate blank spaces, consider including additional sections that could be helpful for employers like relevant skills, awards achievements, or professional interests. For college students or recent graduates, use the chronological resume format for presenting your credentials to employers. This format allows you to present your most important information first.
2. Write for an applicant tracking system (ATS)
An applicant tracking system is software used by companies to review, rank, and sort applications received for a job or internship posting. An ATS prioritizes and ranks resumes according to their use of the specified keywords related to the job post. Resumes with the least amount of keywords or those not formatted for an ATS are ranked lowest. Here are some tips for writing an ATS-friendly resume:
Review the job description. Read the job post to identify the character traits and skills needed to be successful in the role.
Collect a list of keywords. You can find keywords from the listed preferred and required qualifications in the job descriptions.
Use standard headings. Consider using headings like "Experience," "Skills" and "Education" on your resume.
Avoid complex formatting. Consider only including text and avoiding features such as images, columns, tables, headers, and footers.
Submit a Word document. When applying for jobs online, consider submitting your resume file as a Word document. It may be tempting to submit a PDF file since this format does not readjust your formatting, but not all ATS can scan this format properly.
3. Include professional contact information
The first thing potential employers may see is a section at the top of your resume with your name, contact information, and a link to your professional profile or website if you have one. In this section, include:
First and last name

City and state

Current phone number

Current and professional email address
Use professional contact information. Employers often notice your level of professionalism, so use your college or university email alias or create a professional address consisting of your first and last name such as firstname.lastname@email.com. In addition, create a professional message for your voicemail. Here's an example of what your contact information section might look like:
April Jackson
555-102-1512 | april.jackson@email.com| Chicago, Illinois | apriljackson.portfolio.net
4. Include a professional summary
This statement, also called a "resume summary," goes below your contact information and usually includes one to two sentences that sum up your short-term professional goals and why you're seeking employment. Here's an example of a professional summary:
A recent graduate of a well-ranked literature program with extensive high-level coursework and experience in editing and proofreading for academic and business writing. Skilled at applying multiple style guides, such as APA, MLA, AP, and Chicago, and writing both long-form and short-form copy.
5. List your education after your summary
Your education section is where you can demonstrate to employers that you're learning skills you can apply on the job. Take this opportunity to list relevant coursework you've completed and key areas of study. Your education section may include:
The name of your school

The location of your school

The degree you're pursuing, if applicable

Your field of study

Your graduation year, if within the last three years

Any relevant honors or academic recognition, coursework, activities, or other achievements obtained during your education
Here's an example of an education section:
Bachelor of Arts in psychology
University of Hawaii, 2021
6. Include relevant coursework
As you start to draft a professional resume, it's possible that you might not have a large volume of work experience to include. Consider adding coursework that's relevant to the job or internship you're applying for can help employers understand the skills you're developing and why you may be a good fit for the job. Within the education section of your resume, you can provide details including relevant class projects, key topics learned, and individual achievements with a bullet-point list, similar to how you format job duties.
Here's an example of this:
Bachelor of Arts in Marketing
South Pinewood College, May 2023
Gained an understanding of the guiding principles and values of ethical journalism

Participated in a technical writing course for breaking news media coverage

Presented justification for decisions to editors, colleagues, and guest audience at the end of the semester
7. Include relevant experience
You don't have to limit your experience section to paid jobs. If you're new to the job market and don't have many professional roles to share, include volunteer positions, internships, and extracurricular activities. These experiences can show you have the required skills to succeed in the position for which you're applying. For example, your role as captain of a sports team demonstrates leadership abilities, while your experience as chair of a student club exhibits organizational skills.
If you do have paid job experience or relevant internships, list those first with the name of the company, its location and the year(s) you interned. Then provide two to three bullet points highlighting your achievements with action verbs during your time in those positions. Include any measurable successes you had with numbers where possible. For example, your experience section might look something like this:
Press Release Editing Intern, May 2018–August 2022
Appleton Editing Services, Cleveland, Ohio

Spearheaded a team of three interns to edit incoming press releases with short turnaround times

Developed processes for AP style guide approach to deliverables

Coordinated with the team to implement editing guidelines which reduced time to publish by 20%
8. List relevant skills
When an employer reviews your resume, they're looking to understand why you'd make a valuable addition to their team. Listing your skills is a way to quickly communicate your ability to succeed in the role. Include a combination of hard skills, which are abilities you learn through education and experience like software programs or foreign languages, and soft skills, which are personality traits and skills you can apply to any job like problem-solving and time management. When listing skills on your resume review the job description to identify the skills and behaviors needed to be successful in the role.
Here's an example of what a copywriter may list on their resume under their skills section:
Technical writing | Editing | Time management | Remote work | Collaboration | Computer literacy
9. Proofread your resume
Proofread your resume before uploading it online and sending it to your potential employer. Take a break or get a good night's rest before proofreading your resume. This can improve the likelihood that you notice any grammatical or spelling mistakes that may appear on your resume.
College student resume example
When crafting your college student resume, tailor the content to the requirements of the position and highlight the strengths and aspects of your education that employers may find most valuable. By highlighting your best attributes and showcasing your accomplishments, you can leave a lasting impression as a strong candidate. Here's an example of a college student's resume, based on the tips above:
Horatio Holiday
917-585-1337 I hhiller@email.edu | New York, New York
Professional Summary
A creative and highly motivated student with advanced knowledge of digital advertising. Skilled in creating marketing strategies, copywriting, and graphic design.
Education
Bachelor of Arts in Marketing
North New York College, May 2023
Trained in media planning and communication law

Created a marketing portfolio to demonstrate psychology principles in advertising.

Joined clubs such as Ad Club, Student Newspaper, Students for Environmental Action
Experience
Advertising Sales Representative, August 2017–Current
Student Newspaper, New York, New York
Act as the primary point of contact for a subset of publication advertisers

Scout new advertiser opportunities and build relationships with local businesses

Helped newspaper increase annual ad sales by nearly 20% from 2017 to 2018

Digital Advertising Intern, May 2020–August 2020
Gray Media Agency, New York, New York
Served as lead advertising intern as part of a summer-long apprenticeship program

Assisted in building, launching, and managing Google AdWords campaigns for leading clients

Successfully grew client ad spend return on investment by more than 30% quarter over quarter
Skills
Team leadership I Verbal and written communication I Time management I Problem-solving I Fluency in English and French.
I hope you find this article helpful.