Six Sigma is an impressive tool that helps companies and businesses develop and improve their operations, benefiting their sales and increasing customer satisfaction. If you're interested in introducing the Six Sigma method into your department or company, it's important to understand how it works and how it can benefit your team. In this article, we discuss what Six Sigma is and the major benefits it can provide to a business or organization.
What is Six Sigma?
Six Sigma is a method that helps companies and businesses develop impressive tools and improve their organization's processes. The strategy also helps managers and executives find errors in their business's operation and create impressive solutions to fix them. Those who wish to learn the Six Sigma method can pursue and earn three different levels of certification, which can help them demonstrate their occupational qualifications and attract the attention of potential employers.
Benefits of Six Sigma
Here are some of the major benefits of using the Six Sigma method: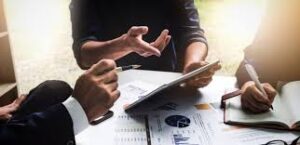 Managerial development
The Six Sigma method helps individuals develop impressive skills and knowledge they can use in a managerial or administrative position. Through the training program, they learn how to cut costs, increase revenue, and improve the overall efficiency of a business or organization. They also develop an understanding of important financial operations and risk assessment. Using these skills, individuals can effectively lead a team and make important decisions that can help them in their managerial careers.
Career Advancement
Earning a Six Sigma certification can help individuals pursue opportunities for advancement by demonstrating their knowledge and credentials to different employers. Depending on the type of certification they receive, earning a credential can help show employers that they're dedicated to their careers and will continue to grow and develop in their positions. It's especially impressive because the Six Sigma credential requires the passing of a certification exam, which can show employers that you earned your credential through hard work and mastery of the information.
Improve business processes
The Six Sigma method can provide individuals with the necessary skills to analyze, manage, and improve business processes. Through the certification course, they can learn important techniques to measure quality performance and understand how to achieve continued quality improvement. Using these skills, individuals can manage companies effectively, conducting impressive performance reviews and training employees, helping them develop and grow in their respective roles.
Develop company culture
Individuals who obtain a certification in the Six Sigma method can help companies and organizations develop a culture that focuses on continued improvement and development. When managers and executives embody a desire to learn and develop in their role, it can help encourage their team and other employees to do the same. As employees continue to hone their skills and develop in their position, it can help the business improve its productivity, allowing it to fulfill major goals more quickly and possibly increase its sales and revenue.
Reduce operational costs
By improving the processes of a business and developing the productivity of its employees, the Six Sigma system can help reduce operational costs and spending. Making systems more efficient and effective can help speed up the company's operations and reduce any delays in department activities. It also helps individuals account for certain costs that aren't always apparent to some managers and executives, such as:
Customer complaints: Customer complaints can increase operational costs by focusing employees on damage control and increasing customer satisfaction. Reducing and managing customer complaints can instead help employees focus on product development and quality, while simultaneously increasing sales and revenue.

Rework costs: Rework costs occur when a project or assignment has to be edited or re-done altogether because of errors or not meeting client demands. Communicating with clients more efficiently and focusing on quality can help reduce rework and operational costs.

Inspection costs: Companies can gain inspection costs when they spend extra time on quality assurance, delaying the product from being sent to the client. Six Sigma can help find impressive quality assurance strategies to reduce that delay and make the process more efficient.
Increase efficiency
The Six Sigma method can help individuals understand how to increase the efficiency of businesses and organizations. The method can help them learn how to identify and eliminate the pain points in a business process. Eliminating pain points might include automating certain functions of the company, helping employees improve their productivity, and training quality assurance teams on how to speed up their work. Helping businesses reduce the time it takes to complete their projects while maintaining high-quality work, can help them succeed and flourish.
Better customer service
Individuals who understand the Six Sigma process can help create a better customer service system by anticipating consumers' needs and focusing on their satisfaction. Through their training, individuals can understand how to identify common customer complaints and reduce them by eliminating any challenges in the product's or service's development. They also help to automate certain points of the customer service process, such as email responses, product returns, or troubleshooting materials.
Improve cash flow
Six Sigma can help individuals understand how to improve a company's cash flow by improving their Days Sales Outstanding (DSO) and their ability to convert credit sales into cash. Individuals can also help create similar systems for processing invoices, accounts payable, inventory management, and more. Creating similar systems for these processes can help eliminate the variations in how employees perform those duties and make the business's cash operations more efficient.
Boost employee motivation
The Six Sigma method can also help boost employees' motivation through a tailor-made system that's uniquely designed for each company. When a company motivates its employees, it can help to increase their productivity and job satisfaction. The Six Sigma method helps to fully engage with employees by developing impressive incentives and helping them understand and achieve their major occupational goals.
FAQ about Six Sigma
Here are the answers to some frequently asked questions about Six Sigma:
What are the main certifications Six Sigma offers?
The three main certifications that Six Sigma offers include:
Yellow belt certification: The yellow belt certification helps individuals learn the basics of Six Sigma. It provides them with a helpful understanding they can use on limited assignments that improve a business's operations.

Green belt certification: The green belt certification teaches individuals valuable information they can use on a Six Sigma management team. It's also helpful for individuals working with data collection and analysis to help businesses develop more efficient processes.

Black belt certification: The black belt certification is ideal for team leaders and individuals who work on large business improvement projects. It ensures that individuals have an expert knowledge of the Six Sigma method and can implement it efficiently.
Are there any certification requirements?
The requirements for each certification can vary depending on the level you wish to pursue. Most require at least three years of experience in an accepted field or industry, as described by the certification organization. However, some certifications, like the black belt, also require candidates to complete one or two major company projects with signed affidavits to prove their participation.
How can I use Six Sigma in my career?
One of the most common areas you can apply Six Sigma to your career is your occupational goals and objectives. Creating an impressive career goal and applying Six Sigma can help you achieve the goal more quickly by focusing on your learning, performance, and execution. Using Six Sigma can also help you create your goals and understand if they'll help you develop in your role or if you need to adjust them to have a stronger impact on your productivity and improvement.
I hope you find this article helpful.