Social media marketing certifications can help professionals indicate they're qualified to work in social networking positions. These programs often include supplemental coursework to help students learn key advertising and customer engagement techniques. By learning about different programs, you can determine which option supports your needs. In this article, we define what social media marketing certifications are and list nine of the social media marketing certifications to receive to get ahead in your career.
What are social media marketing certifications?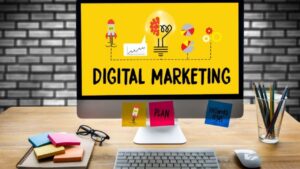 Social media marketing certifications are a credential an individual can earn to prove they have the necessary knowledge and skill sets for promoting a company's content on social networking platforms.
They typically involve an online class or a series of courses that last for a certain length of time, plus an exam that an individual must pass before the instructor can send an official certificate. People often get a social media marketing certification to advance to the next level of a career or to show their qualifications to hiring managers.
Nine social media marketing certifications
Here is a list of the nine best social media marketing certifications to earn:
1. Hootsuite Academy's Social Marketing Certification
Hootsuite Academy's Social Marketing Certification involves a six-hour-long course that can teach you fundamental skills for social media marketing through a series of tutorial videos. It covers a wide range of topics, including content strategy and search engine optimization (SEO).
To pass the course, you're required to complete an hour-long exam containing 60 questions and answer 80% of them correctly. After you complete the course, you can receive a lifelong certificate from Hootsuite and access to a network of previous graduates.
Entry-level or aspiring social marketing professionals can benefit most from this certificate, including marketing interns and assistants. By taking the exam, you can show hiring managers you understand how the industry works and can create knowledgeable social marketing content. You can also list this certificate on a resume or cover letter.
2. Hootsuite Academy's Advanced Social Advertising Certification
Hootsuite Academy also has an Advanced Social Advertising Certification that instructs you on how to optimize paid advertisements for social networking websites. It involves video tutorials on a variety of topics, including research on demographics and strategies for measuring a promotion's success.
The hour-long final exam has 50 questions and requires a passing grade of 75%. You're able to repeat the exam multiple times if necessary and can receive a lifelong certificate after you complete it.
Mid-level professionals can benefit most from this course, as it requires some prior knowledge of social network marketing techniques. For example, it may be ideal for media managers, strategists, and consultants looking for new qualifications or a new job opportunity. By taking this course, you can apply effective social marketing strategies to your next campaign.
3. Cornell University's Social Media Marketing Certificate
Cornell University offers an online program in social media marketing that's three months long and involves six core classes to complete. Students can learn how to plan a successful social media marketing campaign, create a unique brand voice, and collaborate with influencers. Each class lasts for two weeks and contains about 34 other students who may provide networking opportunities in the future.
To earn the certificate, you must complete a final project that shows you've learned the course content and can apply your new capabilities to the responsibilities of a job position.
Entry or mid-level professionals can benefit most from this certification, as its in-depth course content offers both foundational knowledge and advanced application strategies. It may be helpful for a variety of job positions, including copywriters, account executives, and product managers. By finishing this course, you can create more informed social marketing endeavors.
4. Twitter Flight School's Social Media Badges
If you plan to use Twitter for social media marketing, it may be helpful to earn learning badges, or awards, from the platform's online education program. While this option is more informal than a general certification, each badge can serve as a useful credential for displaying expertise in using this platform.
Some examples of social media coursework include how to manage a campaign on Twitter, generate video content and analyze audience reactions. After you complete a badge, you can list it in your resume or on a professional portfolio website.
Professionals at all levels can benefit from getting badges, as multiple job positions may require Twitter for social marketing tasks. Some examples include public relations associates, journalists, and customer service representatives. By completing different badges, you can show your aptitude for Twitter-related tasks, which may impress hiring managers seeking this qualification.
5. Boot Camp Digital's Social Media Certification
Boot Camp Digital Social Media Certification involves 42 hours of training through video tutorials that teach a wide variety of important skills for social networking professionals. The coursework involves blogging, strategy, and platform-specific marketing.
Purchasing the materials gives you access to the courses for a year, but you also complete the program in a few days depending on your preferences and schedule. It also provides one-on-one instruction, an online forum to collaborate with other students, and downloadable resources to practice strategies more efficiently.
Professionals at all career levels can benefit from this certification, although entry-level associates may receive more opportunities for improvement. It may be helpful for many marketing positions, including brand marketers, blog writers, and content strategists. By completing this course, you can better ensure you have a robust knowledge of social networking techniques for multiple contexts.
6. Quintly Academy's Social Media Analytics Course
Quintly is a social media analytics resource, meaning it can help you track the success of your marketing strategies. You can learn how to use this resource through a specialized course on its online education system.
The curriculum contains five modules that also cover key social marketing topics, including what analytics is, how to evaluate data you collect, and how to make an achievable advertisement plan. After you complete the course, you can add it to a resume or your own social media profile.
This course may be helpful for professionals at all career levels, as individuals in many job positions can benefit from knowing how social media analytics works. Some examples of these positions may include marketing research analysts, sales representatives, and content creators on streaming services. While this course is more informal, including it in application materials may impress companies who prefer candidates to understand analytics.
7. Facebook's Blueprint Certification
If you plan to use Facebook for social media marketing, it may be helpful to earn a certification through the platform's online education service. It offers several programs that focus on Facebook applications, including how to use the interface for marketing and ways to incorporate paid advertisements.
To earn the certificate, you're required to pass a comprehensive final exam with a score of 700 points. Afterward, your certification stays valid between 12 and 24 months before you must take the exam again.
All professional levels can benefit from taking courses through Facebook Blueprint, but it may be helpful to have at least six months of marketing experience on the platform before taking the exam. This certification can be useful for multiple jobs, including recruiters, community managers, and human resources associates. By completing a program, you can better show a hiring manager your platform-based knowledge.
9. Salesforce's Certified Marketing Cloud Social Specialist Certification
Salesforce is a company that offers customer management software with cloud technology, which allows multiple devices to share files from the same storage system. The company's online education services offer a certification that teaches you how to use Salesforce for various social media marketing projects, including content creation and analytics.
To complete the course, you must pass a 60-question multiple-choice exam with a 67% score. Besides the course curriculum, the company's website also offers an exam study guide and other types of resources.
People from all job levels can benefit from learning how to use Salesforce for social marketing, as many companies now incorporate this software into daily operations. For example, you can use Salesforce to interact with customers from multiple social network platforms on one dashboard. Having this certification can help you advance in your career path and may increase the number of job opportunities you can find.
I hope you find this article helpful.