Leaving a job is rarely easy. Circumstances surrounding the departure are often even more difficult. However, there is a proper way of addressing those circumstances as well as the full process. In this article, we discuss how to know when to leave your position and provide a list of tips for doing so.
Signs that it's time to quit your job
Choosing to leave a job can be a difficult decision. Many factors can sway your thought process, however, there are often signs that will indicate leaving is the best option. The following list defines situations in which leaving is better than staying:
No advancement opportunities
Even if you find great comfort within your current role, if there's no room for advancement, you may feel stuck. Your skills, qualifications, and passion for the role only take you so far within a company. An organization's overall growth and department structure are some of the factors that determine how far you can advance. If you want more, but your organization stagnates at your level, it's time to move on.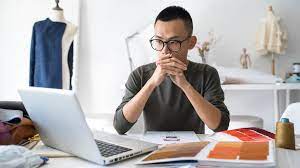 High stress
Some roles come with high levels of stress. However, depending on an organization's structure, some roles are more stressful than they have to be. This comes from a wide variety of factors, but if the job affects your health, you should leave, because no amount of money is worth a severe health risk.
Poor work/life balance
Similar to high-stress roles, some jobs are known to have poor work/life balance, meaning you have to shoulder more responsibilities than normal to the point of interfering with your personal life. If you find that you are unable to cope with a poor work/life balance, you should leave. Missing personal time with your family or simply for yourself is not always worth the salary you earn for the role.
Tips for quitting your job
There are both benefits and drawbacks to leaving a position. If you plan on leaving, though, there's a right way to go about it. Here are some helpful tips for quitting your job properly:
Meet with your supervisor in person
Some human resources departments require formal letters of resignation. However, it's more beneficial for all parties if you meet with your supervisor in person. Not only is it professional, but many employers also use this valuable time as an opportunity for improvement. If something goes wrong with your personal situation, explain it to them professionally. Advise them on ways the situation would be improved.
Keep your resignation letter simple and brief
When writing your letter of resignation, avoid long explanations of events that led to your decision. The only necessary components of a letter include your name, position held, a statement of resignation, and the exact date of your final day. It serves as the starting point for the process. Meet with your supervisor in person to discuss the details.
Focus on the positive aspects of the role
Although it's not necessary to provide a reason for leaving, some prefer to explain. Even if you're leaving on poor terms, remain professional and share your issue. This is the point at which you might offer constructive advice on how the position could be improved. Otherwise, focus on the positive aspects of the role such as what you enjoyed or what worked well.
Avoid personal messages
When writing your resignation letter, don't include personal messages to teammates. Instead, you should write individualized messages, to coworkers with whom you developed close relationships only, separately from the resignation letter. This ensures that your letter remains professional and keeps the focus on the fact that you're leaving.
Announce at an appropriate time
There may not be a perfect time to announce your exit. In some cases, poor timing may be unavoidable. Most companies ask for a two-week notice at the bare minimum. However, there are a few situations that negatively impact the business and your coworkers. For example, if the due date for a large project approaches and the team needs all the help they can get, leaving would be a poor, if not rude, decision. In most cases, you can leave whenever you want, but be mindful of your departure and how it might upset the business as a whole.
Offer help during the transition
Leaving on good terms requires that you offer help prior to your departure. For example, training may be required for a new hire to replace you. In this case, you could offer training, staying on-board for an additional week. You might also work until a specified date guaranteeing that current projects conclude successfully.
Inform your supervisor before others
Some team members bond over a period of time. They form a sense of closeness as they work together, even sharing their personal lives with each other. However, when it comes to departures, always notify your supervisor first. Let management handle all formal announcements pertaining to your leave. This also includes posting on social media. Wait until you have formally met with management before addressing the matter with anyone else.
Network internally during your final week
As you say your goodbyes to coworkers, take the opportunity to network. Let people know what you enjoyed most about working with them and wish them good luck with their careers. Even those you never worked closely with might connect with you on social or career networking sites. Connecting with people now could open doors to future possibilities.
Stay a full last day
Unless your supervisor asks you to leave early, stay the full shift on your final day. Even if you run out of your own work, stay productive and help others when and where needed. Toward the end of the day, set aside time to complete your departure. For example, add a voicemail message on your phone or an away message in your email letting clients and others know you are no longer working there. You might also use this time to turn in uniforms or security badges.
I hope you find this article helpful as well as interesting.