If you're a mathematics major who wants to gain practical experience and make professional connections, math internships are a viable path to achieve this goal. There are many types of math internships to consider, each with its own specialization, field of study, practical application, and unique requirements. Learning about these math internships can help you make a more informed decision about which mathematics career path is right for you.
In this article, we explore math internships, list their benefits, detail the different types of internships, and offer helpful tips for applying to them.
What is a math internship?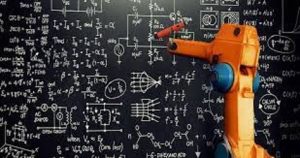 A math internship is an opportunity for mathematics students to work under the supervision and guidance of experts in the field. The internship environment them to gain practical experience and apply their academic knowledge to real-world problems.
Math internships are expansive and provide students with a variety of specializations to consider, depending on their own personal career goals and endeavors. Though the experiences and responsibilities of each internship vary, most teach global mathematical principles. They help interns develop skills in writing, analytics, critical thinking, teamwork, organization, and problem-solving.
Who can complete math internships?
Math internships are for students pursuing a career in mathematics, engineering, or a related field. These internships are often for undergraduate and graduate students with an interest in gaining practical experience. Some math internships may require students to have completed certain courses or have a minimum GPA, while others may be open to students from any major who have an interest in mathematics.
It's helpful for students to carefully review the requirements for each internship to determine if they are eligible to apply. Some internships may require interviews during which the director can ask questions about your background, career plan, and interests.
Benefits of pursuing a math internship
Math is a fundamental subject every student learns. It's crucial for many fields, including engineering, computer science, data analytics, and finance. Math internships allow students and recent graduates to build their skills and gain valuable experience. These are some benefits of participating in a math internship:
Learning advanced mathematics: A math internship provides students with an opportunity to delve deeper into their field of study and learn advanced mathematical concepts that are not typically covered in a classroom setting.

Gaining practical experience in a work environment: Pursuing a math internship provides students with an opportunity to gain practical experience in a professional work environment. This can help them better understand the expectations and requirements of the field, as well as develop the soft skills necessary to succeed in the workplace.

Networking with skilled experts: Taking a math internship allows students to network with leaders in the field, including professors and researchers. These connections can provide students with valuable mentorship opportunities, job leads, and professional insights.

Exploring a variety of career paths: A math internship can be a stepping stone to future job opportunities and career advancement. Internships also allow students to explore a variety of career paths in the field of mathematics.

Developing your skills: Working in a real-life environment during an internship provides students with an opportunity to develop a wide range of skills that are valuable in the workplace. In addition to technical skills, such as coding and data analysis, students can also develop soft skills, such as communication, teamwork, and time management.

Broadening your job opportunities: Pursuing a math internship can broaden a student's job opportunities by exposing them to a range of career paths and employers in the field. This can help them develop a network of professional contacts, who may be able to provide them with job leads or recommendations in the future.

Receiving financial compensation while learning: One of the benefits of pursuing a math internship is that many internships offer financial compensation to students. This allows students to earn money while gaining valuable hands-on experience in the field.
9 types of math internships
Here are nine types of math internships you can pursue:
1. Actuarial and reimbursement internships
This type of internship teaches students to apply standard quantitative skills like analytics, mathematical reasoning, and research. Interns observe actuaries, who perform duties like developing queries, pulling utilization data, calculating insurance premiums, and conducting risk analysis for clients of insurance companies.
Actuarial interns may conduct variance analysis on the impact of policy changes and write summaries of local, state, and federal regulations and policies. Interns also learn how to contribute to a fund-sourcing model, prepare access monitoring analysis reports, and provide support for a variety of actuarial and rate-setting responsibilities and tasks.
2. Data science internships
As a student pursuing a data science internship, you gain practical experience in using data properly. You may learn how to clean data by identifying corruption and inaccurate information.
You can also learn about data analysis, applied math, computer science, machine learning, and statistics. While learning and expanding on these skills, you may also learn to interpret the data results to gain helpful information about issues and trends, such as consumer sales shifts and inaccurate data collection.
3. Market research internships
These internships teach math students about applying mathematics concepts to market research, which involves collecting data about consumers' needs, wants, and preferences. Interns learn to use different market research methods, including designing and programming surveys and gaining value techniques in data analytics. They're also likely to expand on and develop their data manipulation, visualization, and analysis skills.
4. Risk modeling internships
During a risk modeling internship, math students work under the guidance of a credit risk modeler. These internships generally take place at a financial institution or bank. They give interns the chance to apply their mathematical capabilities and skills relating to the financial banking sector.
A credit risk modeling intern can expect to help develop models for banks and financial firms to manage any potential financial risks. They might also measure various performance components.
5. Analytics internships
These interns learn about the importance of analytics and how to provide analytical support on various projects. In this role, an intern may help with optimization initiatives, which can increase forecasting accuracy for data science systems.
They may learn to provide analytical insights and create pertinent performance reports for other departments, like marketing and pricing. These internship opportunities can help you learn to monitor data for price changes or quality issues and develop presentation materials from data.
6. Financial analyst internships
This type of internship gives you an opportunity to learn about collecting and interpreting financial information, as well as making substantive and beneficial recommendations based on it. As a financial analyst intern, you learn to interpret data from internal and external collections and analyze them for accurate budgeting and forecasting. In this role, you can gain a greater understanding of the financial sector and learn practical applications of financial analytical techniques and methods.
I hope you find this article helpful.