Internships can provide many benefits for communications majors, including developing skills and building work experience. Since communications encompasses a range of different fields, you can find many types of internships for communication majors. Many education programs may require an internship as part of the coursework, however, you can also find voluntary opportunities. In this article, we explore what a communications internship is, why completing an internship is beneficial and the types of internships for communication majors you can find to help you develop your skills and gain valuable professional experience.
What is a communications internship?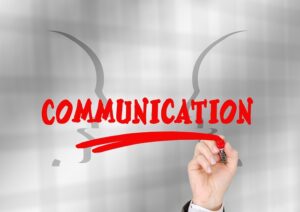 A communications internship is an internship for students who are entering the field of communications, media, marketing or advertising. Generally, students who are still completing their college education may elect to participate in an internship or it may be a requirement for specific degree programs students enroll in. Depending on your education or employment status, you may complete an internship as part of building your experience in the field.
Importance of internships for communication majors
An internship can provide opportunities for students to build important skills for their future careers and gain experience in their communication field. Consider some of the benefits of completing an internship:
Gain experience
Taking part in an internship can help you gain valuable experience in communications within a professional setting. Your initiative to invest in your future career through an internship can show potential employers that you are motivated to develop and succeed in your career. Additionally, your experience can give you a competitive advantage when going through the hiring and interview processes, as you can be more prepared to showcase your professional skills and expertise.
Build a professional network
Completing an internship with a business or organization can help you build a network that you can use when looking for a job after college. For instance, marketing and communication managers that you work with during your internship may support you when you look for a job. Your professional network is also beneficial for providing referrals when you attend job interviews and speak with potential employers.
Discover your passion
Communications cover a wide range of applicable fields, including marketing, advertising and public and media relations. By taking an internship, you can find opportunities to explore what fields of communications you're most passionate about. For example, completing an internship in marketing can help you determine if it's a career field you want to enter.
Types of internships for communication majors to explore
Consider the following types of internships to develop your skills in communications and learn more about your career field:
Marketing
A marketing internship can provide you with the knowledge and experience you need to collect, research and analyze marketing data. Typically, marketing interns work under the supervision of a marketing specialist or manager to learn how businesses use marketing to promote values and offerings. Participating in a marketing internship can help you develop your skills in this area of communications.
Media relations
Media relations is a field of communications that focuses on building relationships with media professionals. Interns in media relations may help media professionals meet with reporters, journalists, broadcasters and other major media outlets to help businesses and organizations promote messages to the public. As a media relations intern, you may help specialists research and prepare promotional materials like news releases to reach public audiences.
Public relations
Public relations is similar to media relations, where participating in an internship can provide you with the experience you need to create promotional events, speak with public audiences and support PR teams in promotional activities for businesses and organizations. PR internships can also help you develop your verbal and written communication skills, as most interns rely on these skills to help PR teams plan marketing events, create media kits, write press releases and develop digital campaigns.
Editorial intern
Editorial internships for communication majors can provide opportunities for students to develop their skills as editorial assistants. Editorial interns support editorial teams for newspapers, magazines and online journals. Many of the tasks interns learn on the job include coordinating and planning editorial events and preparing content for relevant audiences.
Social media
Social media internships help prepare communication majors for creating, monitoring and managing a business's social media channels. Participating in a social media internship can help you develop digital marketing skills related to social media use and learn how to create relevant content that brand audiences engage with. Some of the work social media interns perform includes creating and posting content across different social media platforms, engaging with social media communities and answering comments, optimizing content and measuring the success of social media strategies.
Copywriting
Copywriting is a form of writing that focuses on promotion and advertising to create awareness and engage with a brand's audience. Taking part in a copywriting internship can help you develop strong written communication skills that help persuade audiences to interact with a business's offerings. By completing a copywriting internship, you can gain valuable experience in creating content for a variety of promotional and marketing materials like brochures, white papers, industry reports, and product updates.
Fundraising
Fundraising is the process many nonprofit businesses and organizations use to raise funds for marketing and advertising activities. If you're interested in helping nonprofit organizations raise money to fund important activities, completing a fundraising internship can prepare you for working in this communications field. Fundraising interns typically work under the supervision of a specialist or manager in the major gifts department of an organization and assist with maintaining donor files, communicating with prospective donors, and securing donations.
Sales communication
Sales is another field that communication majors may consider as a career choice. Completing an internship in sales can help you apply your communications skills to support businesses and brands in connecting with customers and increasing sales. As a sales communication intern, you may work under the supervision of a sales and marketing manager to find and connect with potential clients by phone call, email or other form of communication. Many sales communication interns also help marketing teams develop strategies for outbound sales communications, including online presentations, client meetings and cold-calling campaigns.
Tips for finding internships for Communication majors
As you look for a communications internship that prepares you for your career, consider the following tips to find the best internship opportunities for you:
Check if your education program requires an internship. Many education programs for marketing and communications majors often require an internship as part of your coursework. If this is the case for you, take advantage of the opportunity your college or university provides.

Network with instructors and local organizations. If you're seeking an internship voluntarily, speak with your instructors for referrals and network with local organizations to offer your experience as an intern.

Take advantage of online job boards. Many online job boards also list internship opportunities, including paid and unpaid internships. Search for keywords like "communication intern," "marketing intern" and other relevant terms to find the opportunities that suit you best.

Visit businesses and organizations in person. Speak with local businesses and organizations to find out what their needs are within marketing and communications. Discuss your career goals and motivation to learn about the field when requesting an internship.

Create your press release. Develop your press release and share it on social media and online job boards. Include your skills, career goals, and motivation to support businesses and organizations in their communications efforts.

Build a professional portfolio. As you complete projects for your coursework, include successful pieces in a portfolio to show potential supervisors when you apply to internship positions. A portfolio gives evidence of your developing expertise and can showcase your unique talents.
I hope you find this article helpful.