Expanding your boundaries, both personally and professionally, can help you gain experience, learn new things and discover opportunities. To motivate yourself to get out of your comfort zone, it's helpful to understand how it can benefit you and contribute to your livelihood. Learning reasons to get out of your comfort zone can also encourage you to adjust your boundaries and advance your professional life.
In this article, we define comfort zones, review the benefits of getting out of your comfort zone and list nine ways to leave your comfort zone.
What is a comfort zone?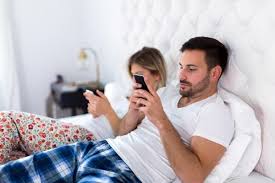 A comfort zone is a psychological boundary you create for yourself. Many people choose to stay within their comfort zone because it includes everything they know and understand. For example, someone may choose to stay within a role rather than accept a promotion because they're familiar with their current job. Comfort zones can offer a sense of control and peace of mind. Getting out of your comfort zone causes you to give up control and familiarity, but in doing so, it allows you to engage in exciting new personal and professional experiences.
Reasons for getting out of your comfort zone
When you encourage yourself to challenge your daily routine and work habits, you can cultivate a new perspective on your current place of employment. Getting out of your comfort zone can also:
Enhance creativity
Getting out of your comfort zone can enhance your creativity because it encourages you to engage in new tasks and ideas. For example, a product engineer may volunteer to work on an important prototype for a vacuum cleaner. They have only ever worked on prototypes for industrial mops, so they are unfamiliar with what they need to construct one. This means they have to get develop a new procedure for creating the prototype.
Increase productivity
When you work within your comfort zone, you become more relaxed. This is because you understand your daily responsibilities and how to accomplish them. Getting out of your comfort zone allows you to relearn how to approach a task or routine. This enhances productivity because it causes you to motivate yourself to learn while you get things done.
Allow you to acquire new skills
Getting out of your comfort zone can help you learn new skills. This is because you are more likely to take on new responsibilities or challenge yourself. For example, imagine a marketing professional who doesn't like public speaking. They could enroll in a public speaking certification course offered by their company to improve their skills in this area.
Advance in your profession
By leaving your comfort zone, you have the opportunity to advance in your career. You can partake in new responsibilities and roles within your organization, making you more qualified for a promotion. For example, an accountant decides to apply for an internal promotion as an accountant supervisor and receives the promotion.
Promote a healthy response to stress
Whereas your comfort zone encourages you to avoid stress, getting out of your comfort zone encourages you to see stress as a regular part of your daily life. This helps promote a healthy response to stress in your life. For example, a public relations specialist takes on three additional clients. With new deadlines and more work, the specialist can learn new coping mechanisms to channel their stress into productivity.
Strengthen professional relationships
Getting out of your comfort zone can help you strengthen your professional relationships with your coworkers and supervisor. You can expand your professional network by reaching out to industry professionals or attending local networking events. This can lead to new employment opportunities, mentorship, or references to use on job applications. For example, an account manager decides to take their new coworker out for coffee on their first day. They didn't have to do this, but it helps them build a meaningful connection with that person and make their work environment more enjoyable.
9 ways to get out of your comfort zone
Here are nine ways you can try to get out of your comfort zone:
1. Write a list of your current fears or limitations
Consider making a list of your current fears, both personal and professional. This way, you can visualize your concerns and make a plan to overcome them. If you want to make an additional list of your goals, you can compare the two lists to see what ways you can develop to accomplish your goals.
2. Make an effort to talk to coworkers you don't know well
Another way to get out of your comfort zone is to engage with coworkers you don't usually talk to. Try to make an effort to say hello and make small talk with those outside of your immediate circle. This can improve your experience in the workplace, making it feel more welcoming as you get to know more people in the office.
3. Volunteer to complete a project
The next time your supervisor asks who wants to take on another client, project, or presentation, be the person who volunteers. This can help you realize that you have the skills to accomplish something you thought was too advanced for you. Additionally, it can increase your confidence at work and demonstrate to your manager that you're willing to try new things.
4. Participate in clubs or volunteer groups outside of work
Consider signing up for a local running group, art class or service-oriented program. This encourages you to be proactive and meet and engage with new people while also improving yourself. You can choose an activity that you already enjoy or a new one that you haven't tried yet.
5. Talk to your supervisor about your goals
Confide with your supervisor about the things you want to work on to improve your professional life. They can help you improve by holding you accountable and assigning you more in-depth tasks. You could also find a mentor who can provide continual advice and guidance as you develop professionally.
6. Learn from mistakes
One of the most important ways to step outside of your comfort zone is to start learning from mistakes. Many people don't want to fail when trying something new, but when you view mistakes as opportunities to learn, you may feel more confident. This mindset can help you take a risk by stepping out of your comfort zone.
7. Start small
Another strategy for beginning to challenge yourself is to start with small actions before you gradually take bigger risks. This can help you build confidence. For example, if you want to lead meetings, consider leading a brainstorming session with your regular team before volunteering to lead the departmental meeting.
8. Enjoy the process
Whenever you try something new, like stepping outside your comfort zone, you can learn things throughout the process. Try to enjoy the process by noticing how you develop over time. Rather than focusing on your final goal, consider how you meet smaller goals each day that you leave your comfort zone for something unfamiliar.
9. Keep an open mind
Most importantly, keep an open mind. What this means is allowing yourself to embrace changes such as new responsibilities or job titles. It also means embracing the concept of failure as the beginning of success because you can learn and grow from your mistakes.
I hope you find this article helpful.