If you have a passion for sharing information and inspiring others, you could consider a work-from-home teaching job. There are many different remote teaching jobs available that you can obtain based on your experience, skills, and education. Whether you're searching for a full-time or part-time role, you can find an online teaching job that fits your schedule. In this article, we'll discuss the requirements for being a work-from-home teacher and some of the jobs available.
What is an online Teaching or instructor?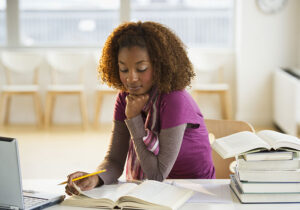 An online teacher or instructor is an individual who offers tutorial services over the Internet. They teach courses, develop curricula, administer tests, and act as educational consultants. Online instructors interact with their students through email, online "blackboards," virtual reality platforms, message boards, or chat rooms. Their students could be from different parts of the country or around the world. Online instructors share information by posting videos or audio lectures where students can ask questions via emails or message boards.
What are the requirements to become an online teacher?
Online teachers typically need the same educational and experience requirements as their physical counterparts. They also need a fast and reliable internet connection for screen sharing and communication with students through videos. It is also important to have a functioning computer that has enough memory and speed to operate multiple tabs at the same time.
Many employers also require online teachers to have adequate computer and internet security. They may need to have proof of software security, proper firewalls, and other data protection programs. Having these requirements in place ensures that students' information is secure and protected.
Online teachers may need to speak with students over the phone, so it can be helpful to have a dedicated phone line. The benefit of having a separate phone line for work is that it allows you to maintain a work-life balance. When you no longer intend to accept student calls at the end of your workday, you can turn your phone off. You may also be able to bill your employer for a separate phone line and could need to submit your invoice.
Stay-at-home jobs for teachers
Whether you are a retired teacher or just seeking to work as a part-time home-based online teacher, the following are several work-from-home teaching positions to explore. For the most up-to-date information from Indeed, please click on the salary link for each job title below.
1. 
Online teacher
National Average Salary: $14.67 per hour
Primary Duties: An online teacher provides instructional programs to students on the internet. Some online teachers focus on students from grades K-12, while others specialize in adult learners or corporate programs. Also referred to as a remote teacher or virtual teacher, an online teacher develops curriculum, lesson plans, and examinations for students. They deliver lectures, answer questions, and grade homework and tests. An online teacher also monitors students' progress by maintaining their records of finished assignments, grades, and online classroom participation.
2. 
Student mento
r
National Average Salary: $12.49 per hour
Primary Duties: A student mentor guides students throughout their educational journey. They assist students with educational planning, maintain accurate records, and monitor academic progress. These professionals also offer advice regarding major life choices, such as picking a career or choosing a college. They proofread and approve students' final research reports before submission. Student mentors perform evaluations of students' strengths and weaknesses in different projects and give recommendations for improvement. They also help students build their self-esteem and motivation.
3. 
Blogger/Writer
National Average Salary: $15.33 per hour
Primary Duties: An educational blogger/writer creates content on educational topics. They research and pitch ideas relevant to educational matters. They also edit, publish, and promote content using advertisements, social media, and email. Bloggers/writers build relationships with their online community by communicating and answering questions regularly. They monitor responses to posts on their websites to better comprehend their audience. They also educate and advocate for others concerning interests and educational subjects. A blogger/writer may also conduct consulting services using their blogging knowledge on educational matters.
4. 
Test scorer
National Average Salary: $13.84 per hour
Primary Duties: A test scorer grades and evaluates academic work according to a scoring guide. They grade for schools or programs such as TOEFL, PRAXIS, GRE, and Advanced Placement Program. A test scorer assesses both written and verbal answers. These professionals also ensure all test takers have the proper instructions prior to taking an exam. They help resolve student feedback on test instructions, forms, and miscellaneous exam items. Test scorers assemble and review tests and operational test forms. They also lead scoring activities to recognize exemplary students and audit scoring sessions.
5. 
Academic editor
National Average Salary: $25.70 per hour
Primary Duties: An academic editor reviews manuscripts, organizes contracts with publishers, and edits written content for grammatical errors. They review educational ideas and decide on the most appealing content for students. They also provide clear statements of the publication policies on the authorship of educational materials such as journals. An academic editor works with writers to help develop their ideas for published content.
6. 
Online tutor
National Average Salary: $21.32 per hour
Primary Duties: An online tutor helps students with coursework and develops study plans. They ensure that students have sufficient information regarding a specific subject. Online tutors utilize screen-sharing abilities to assist their clients with difficult assignments and help them prepare for exams. An online tutor also participates in and moderates online discussions and forums. They also mark and comment on students' assignments, recommending improvements regarding their performance for future courses or assignments.
7. 
Educational consultant
National Average Salary: $25.32 per hour
Primary Duties: An educational consultant helps students, schools, organizations, and educational bodies work through the challenges they encounter. They could work with families to find alternative education, help a school improve its rankings, and design modern training curriculums for teachers to improve their teaching for better student performance. Educational consultants also implement changes to the curriculum depending on fields where students need more focus.
8. 
Curriculum developer
National Average Salary: $24.96 per hour
Primary Duties: A curriculum developer creates lesson plans that will motivate students and transform learning into an engaging process. A curriculum developer knows which teaching materials are efficient in a classroom to improve the quality of education. They spend a significant amount of their time assessing different state education standards, teaching strategies, and learning materials suited for students and teachers. It is also the responsibility of a curriculum developer to meet with administrators, draft grant proposals, analyze student test data, and train teachers on current instructional methods.
9. 
Online adjunct professor/instructor
National Average Salary: $68.82 per hour
Primary Duties: An online adjunct instructor teaches courses and evaluates student performances on the Internet. They are hired by learning institutions on a contractual basis, mostly part-time. They teach undergraduate and graduate students in a particular field of expertise. They also develop and manage online class syllabi by ensuring they meet the university's standards. An online adjunct professor assesses grades for students based on their performance in an online class, examinations, and assignments. They provide constructive feedback for students to continue learning. Online adjunct professors also research materials to improve the quality of their teaching methods.
I hope you find this article helpful.