Good news for everyone who participated in the Abia State University (ABSU) Post UTME screening for the 2023/2024 academic session—the results have been released. This guide aims to offer meticulous instructions on how to effortlessly access your Post UTME results online.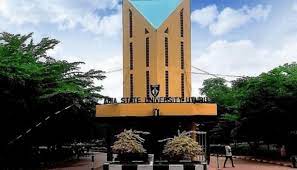 | | |
| --- | --- |
| Result Released 📊 | ABSU has released post-UTME results for the 2023/2024 academic session. |
| Online Access 🌐 | The results can be accessed online by candidates. |
| Checking Free 💰 | There is no cost for checking the Post UTME results. |
| Step 1️⃣ | Go to the ABSU portal, and select 'Undergraduate Regular' and 'PUTME Screening'. |
| Step 2️⃣ | Choose your name and enter your Application Form pin. |
| Online Payment 🔒 | The invoice number can serve as a pin for those who paid online. |
| Support Contact 📞 | Two phone numbers and an email address are provided for support. |
| Queries ❓ | If experiencing difficulties, reach out to support via call or email. |
ABSU Post UTME Results Now Accessible Online
The Post UTME screening results for Abia State University's upcoming academic session are now available for online retrieval. Notably, the university is providing this result-checking service free of charge.
How to Successfully Access Your ABSU Post UTME Score: A Step-by-Step Procedure
The university has instituted a straightforward procedure for candidates to fetch their scores. Here's how you can access your results:
READ ALSO: NILE UNIVERSITY OF NIGERIA POST-UTME FORM
STEP 1: Initial Login
Go to the ABSU Post UTME Result Checking Portal at ABSU Portal: https://portal.abiastateuniversity.edu.ng/Applicant/Screening/.
Choose your program, which is likely Undergraduate Regular.
Select your exam, specifically PUTME Screening 2023/2024.
Input your name into the designated field and click on the 'continue' button.
STEP 2: Verifying and Retrieving Results
Pick your name from the available drop-down list.
Enter the Application Form PIN to proceed. If you have made the payment online, your invoice number will function as your PIN.
Hit the 'check' button to continue and view your result.
Need Help? Contact ABSU's Support Team
If you encounter any issues or have concerns about the process, Abia State University offers support through the following channels:
Phone Support: Call 07088391544 or 090838920222 for immediate assistance.
Email Support: For queries that require more detailed explanations, you can send an email to support@abiastateuniversity.edu.ng.
In summary, this article aims to furnish candidates of the Abia State University 2023/2024 Post UTME screening with a thorough guide on how to check their results online. ABSU is committed to a transparent and seamless process, and candidates are encouraged to reach out for support if they face any challenges. Follow these comprehensive steps carefully to ascertain your Post UTME score and take the next step in your educational journey at Abia State University.
If further clarification is needed, don't hesitate to utilize the official support channels provided by the university. Good luck to all candidates.
I hope you find this article helpful.