Ahmadu Bello University (ABU), Zaria, one of Nigeria's prestigious tertiary institutions, has unveiled its admission phase for various postgraduate programmes in the upcoming 2023/2024 academic year. This announcement paves the way for potential scholars keen on advancing their academic journey in a reputed environment.
ABU Postgraduate Admissions Form 2023/2024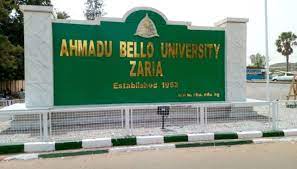 | | |
| --- | --- |
|  Institution | Ahmadu Bello University (ABU), Zaria |
| 📘 Programme | Postgraduate |
| 🌐 Portal | https://spgs.abu.edu.ng/forms |
| 💸 Fee | N10,000.00 (excluding bank charges) |
| 📄 PhD Note | Proposal (max 300 words) required |
| 📱 Contact | Phone: 08187370526, 09114905041, 08021340202; Email: spgs@abu.edu.ng |
| 📚 Requirements | Five O' level credits, incl. English and/or Mathematics (max two sittings) |
| 📅 Deadline | Thursday, 30th November 2023 |
ABU Zaria's Postgraduate Admission: Things to Note
For all ambitious minds contemplating a postgraduate programme at ABU, Zaria, the opportunity is now within grasp. The school's management has made available all relevant details and guidelines on their official website. Here's a breakdown of the pivotal information:
1. How to Start Your Application
Begin your academic advancement journey by heading to the official School of Postgraduate Studies website. Here, you'll discover the step-by-step application procedure, a comprehensive list of the postgraduate programmes on offer, and their respective admission prerequisites.
2. Application Fee Details
The application form is priced at N10,000.00 (Ten Thousand Naira), a fee that excludes any bank-associated charges.
3. Special Instructions for PhD Hopefuls
If you're vying for a PhD slot, you'll need to supplement your application with a proposal. This document should succinctly detail your intended research, encapsulated within a 300-word limit.
4. Mandatory Contact Information
To maintain seamless communication, every applicant must provide valid phone numbers and e-mail addresses during the application process.
5. Entry Requirements
All aspiring postgraduate students should meet the foundational entry prerequisites: a minimum of five O-level credits, which must include English and/or Mathematics. Furthermore, these credits should be acquired in no more than two sittings.
6. Reach Out for Assistance
Should you encounter any hurdles or have queries, ABU Zaria's dedicated service and Call Centre is at your beck and call. You can get in touch via these numbers: 08187370526, 09114905041, 08021340202, or drop an e-mail at spgs@abu.edu.ng.
Final Application Date
Thursday, 30th November, 2023 serves as the definitive cutoff date for all applications. It's paramount to adhere to this timeline to ensure your application's successful consideration.
With the detailed guidelines provided, prospective students are well-equipped to navigate the application process effortlessly. The clock is ticking, so seize the opportunity to be a part of the esteemed ABU Zaria community.
I hope you find this article helpful.