In a significant development, the Academic Staff Union of Universities (ASUU) in Nigeria has urged its members to partake in the nationwide strike called by the Nigeria Labour Congress (NLC) and the Trade Union Congress of Nigeria (TUC). This move, spearheaded by ASUU President Prof Emmanuel Osodeke, marks a crucial juncture in the ongoing labor struggles within the country.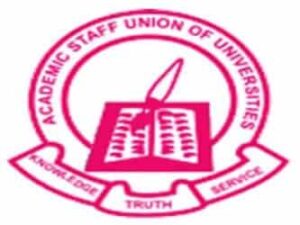 | | |
| --- | --- |
| 📣 Strike Call | ASUU joins nationwide strike declared by NLC and TUC. |
| 🎓 ASUU's Role | Directive given by ASUU President, Prof Emmanuel Osodeke. |
| ⏰ Effective Time | The strike commenced at midnight, on 13th November 2023. |
| 🤝 Affiliation | ASUU, as an NLC affiliate, supports the action. |
| 📢 Mobilisation | Zonal coordinators and chairpersons to mobilize members. |
| 💪 Unity Message | "A people united cannot be defeated," emphasizes solidarity. |
| 🌍 Impact | The strike impacts Nigerian workers and the educational sector. |
| 🗣️ Public Voice | The move symbolizes a strong stance for workers' rights. |
The Directive from ASUU Leadership
Prof Osodeke issued a formal directive on the evening of Monday, 13th November 2023, in a correspondence addressed to all the union's zonal coordinators and branch chairpersons. The communication emphasized the urgency and significance of this collective action.
Key Details of the Strike Call
The letter highlighted that the NLC, in collaboration with the TUC, resolved at a Joint National Executive Council (NEC) meeting to initiate a withdrawal of services. This action was set to commence from midnight on the 13th of November, 2023. As an affiliate of the NLC, ASUU members were instructed to join this critical endeavor to defend the interests of Nigerian workers and support the leadership of the union.
Mobilization Efforts
ASUU's zonal coordinators and branch chairpersons were tasked with the immediate mobilization of members to actively participate in the strike. This call to action underscores the unity and solidarity among workers, encapsulated in Prof Osodeke's assertion, "A people united cannot be defeated."
In conclusion, ASUU's alignment with the NLC and TUC in this nationwide strike is a powerful demonstration of solidarity and unity among Nigeria's working class. The involvement of academic staff in this movement underscores the interconnected nature of struggles across different sectors. It's a rallying cry for all members to stand together in this crucial period. As discussions unfold and the situation progresses, the eyes of the nation will undoubtedly be on the outcomes of this collective action.
I hope you find this article helpful.