The Assalam College of Health Science and Technology, Bundugu, Zamfara State, is delighted to announce the release of the 2023/2024 Admission Form for prospective students.  Are you passionate about pursuing a career in the health sector? Do you want to contribute meaningfully to society by ensuring its well-being? The Assalam College of Health Of Science and Technology perhaps is the right destination for you.
Assalam College Of Health Science And Technology Admission Form 2023/2024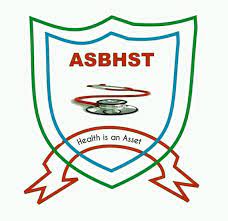 About Assalam College of Health Science and Technology
Assalam College stands as a beacon of knowledge in the health science and technology domain. Over the years, its reputation has flourished, drawing students from different corners who seek top-quality education in an environment that fosters growth, innovation, and a commitment to the welfare of society.
Courses on Offer for 2023/2024
The college, true to its promise of offering comprehensive health-focused courses, has rolled out a diverse array of programs tailored for aspirants at various stages of their academic journey:
Senior Community Health Extension Worker (SCHEW): Play a pivotal role in community health by understanding and addressing its unique needs.
Junior Community Health Extension Worker (CHEW): Initiate your journey into community health and lay a strong foundation for future advancements.
Environmental Health Technician: Dive deep into environmental health nuances and be at the forefront of safeguarding public health.
Medical Laboratory Technician: Dive into diagnostics and play a key role in disease detection and management.
Pharmacy Technician: Explore the world of medicines, understanding their composition, usage, and impacts.
Health Information Management: Seamlessly merge healthcare with information technology to drive efficiency and effectiveness in the sector.
Embark on Your Academic Journey with Assalam College
To secure your spot in one of these prestigious courses, visit the:
College Admission Office located at Royal Star Academy, Behind 100 Housing Estate, Bungudu L.G, Zamfara State.
Forms are available for purchase, and the friendly staff at the admission office will guide you through the process, ensuring a smooth and hassle-free experience.
READ ALSO: BELLS UNIVERSITY OF TECH JUPEB FORM
Seeking More Information?
Should you have any questions or require further details, the college's dedicated team is always ready to assist. Simply reach out to them on:
To Conclude
Assalam College of Health Science and Technology, with its proven track record, stands ready to shape the health professionals of tomorrow. With its expansive course offerings, state-of-the-art facilities, and a community of seasoned educators, your journey in the world of health science and technology begins on the right foot. Why wait? Embrace this opportunity and carve a niche for yourself in the health sector.
I hope you find this article helpful.