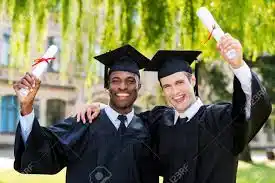 What are the best universities in Canada for international students? Many students dream of studying abroad for their first degree or master's. This is because studying abroad provides a competitive edge with several other benefits. 
While it is good to pursue your goals such as applying for admission abroad, you need to choose the right course and the best university for it. Different institutions offer the same course of study but the challenge is individual schools' standards, cost, and other practices. 
Most of the students seeking admission abroad prefer institutions in the United States, the United Kingdom, and Canada. 
In this article, you will learn why Canadian universities are popular and the 10 best universities in Canada.
Recommended: Hot Cake Scholarships To Study In Canada
Why Study In Canada In 2023?
If you are asked to choose amongst the best universities in Canada, with all expenses paid, what university will you choose? 
Canada is the second most preferred country after the USA. Several students apply for Canadian scholarships because education in Canada is excellent, easy, and affordable. 
There are also opportunities to be gainfully employed. The best universities in Canada avail students with the opportunity to earn well and study at the same time. The high standard of living and availability of green pastures are reasons to study in Canada.
Recommended: Is Canada a Good Place to Live in 2023?
Other reasons include:
Abundant Research Opportunities 

Affordable Cost of Living 

Safe and Peaceful Co-existence 

Provincial Health Care System 

International students enjoy equal rights and freedom that protects Canadians.
What Are The 5 Best Universities In Canada?
1. University of Toronto
The University of Toronto ranks #1 in Canada and #18 for Best Global University. It is a top public research university located in Toronto, Ontario, Canada. 
The institution focuses on a range of disciplines, such as engineering, management, applied science, and public health. The majority of the students apply for undergraduate studies as the university offers 700 undergraduate programs and 200 masters and doctorate programs.
Students seeking admission in Toronto may not find it very easy as the school acceptance rate is 43%, and the average GPA to qualify for acceptance is around 3.6.
Tuition fee is higher for international students, it ranges from CA$54,900 to CA$68,750, depending on the program. Domestic students pay lesser fees which start at CA$6,100, for undergraduates,  depending on the program as well.
What makes the university top #1 in best universities in Canada is based on its infrastructure, academic opportunities, strong research performance, and robust library system, 44 in all and the third largest in North America.
The University of Toronto was established in 1827 as King's College, the first institution of higher learning in Upper Canada. Today students across the world come to here study. 21% of the learning population are international students majorly from China, India, and the US.
2. The University of British Columbia, Vancouver
Established 115 years ago, the University of British Columbia (UBC) is one of the best universities in Canada. It has an acceptance rate of 54.2 % for international students and admits an average GDP of 3.7
Many international students got admitted into the University through its Okanagan campus than the campus in Vancouver. This means choosing the Okanagan campus increases your chance of admission into the university. 
It is a global center for research and consistently ranks amongst the best 50 universities in the world. According to the Times Higher Education, UBC ranks 40th position amongst universities in the world in 2023.
Although tuition fees are not the same for local and foreign students, there are several financial support and scholarship programs for foreign students. Every year, UBC spends over $30 million on scholarships and financial support programs to aid international students with their tuition fees.
To get the 2024 tuition fees for undergraduate and other academic levels, you can check on their website.
3. McGill University, Montréal
McGill University is also one of the best universities in Canada. It is made up of 10 faculties and schools and offers a wide range of courses that includes Science,  Business & Management Studies, IT & Software, Architecture & Planning, Engineering, Medicine & Health Sciences, and Mass Communication & Media.
The university has the oldest medical school in Canada and it is affiliated with several teaching hospitals. Research is one of the primary objectives of McGill and it is being carried out in 40 different McGill Research Centres. One of the achievements McGill is associated with is the creation of the first artificial blood cell. 
The institution continues to attract students from around the world as it ranks #3 for best global universities in Canada. Tuition fee is higher for foreigners but very affordable. The cost of living in Montreal is quite low, and so is being a student at McGill.
4. University of Alberta, Edmonton
The University of Alberta is located in Edmonton, Alberta, and was established in 1908. It is one of the leading universities for world-class academic and research performance.
The institution's tuition is quite affordable and the acceptance rate sits around 58%. The UA focuses on developing students to thrive independently in all facets of life. This helps the university to keep the quality standard, research facilities, and other best practices.
5. University of Waterloo
The University of Waterloo offers a world-class education in terms of lectures, research, and commercialization activities.  The university is known for its entrepreneurial drive and innovation. Little wonder, top companies like Google and Apple recruit talents from Waterloo.
According to Macleans, the University of Waterloo is the #1 innovative university in 2023. The university attracts international students from around the globe. 10.7% of the 42,000 students at UWaterloo are foreign students.
Recommended: Best High-Paying Part-Time Jobs for International Students in Canada
There are 6 faculties namely Arts, Engineering, Health, Mathematics, Science, and Environment which provide over 100 courses for undergraduate studies. 
73% of its undergraduates take the institution's co-op programs which provide practical hands-on experience. 96% of the co-op graduates secured employment within 6 months of graduation.
Students in Waterloo enjoy organized social services, sports, and a supportive environment that fosters growth in all areas. They also have strong startup culture due to the real-world learning the school offers.