The Management of Federal Polytechnic Bauchi has formally disseminated the list of candidates who have been successfully accepted into its National Diploma (ND) programs for the forthcoming 2023/2024 academic term. This announcement is an indispensable point of reference for all applicants, who have been anticipatively waiting to ascertain their admission status.
Federal Polytechnic Bauchi ND Admission List 2023/2024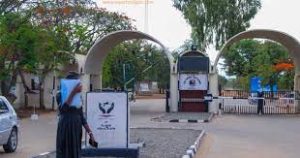 | | |
| --- | --- |
| 📣 Announcement | The admission list for ND programs at FPTB for 2023/2024 has been released. |
| 💻 Online Access | The admission list is available on the FPTB online portal. |
| 📋 Checking Steps | Several details including the academic year and application number are needed to check the list. |
| ⚖️ Next Steps | Accept or reject the admission through JAMB CAPS and print the JAMB admission letter. |
| ⚠️ Note | Admission is provisional and subject to verification of qualifications. |
| 🏥 Health | A medical fitness certificate from a qualified practitioner is needed for registration. |
| 🕐 Timing | Immediate reporting for screening and registration is required. |
| 💰 Payment | Fees must be paid in full at designated banks, with no refunds after receipt issuance. |
Admission List: Officially Posted and Available for Verification
The Federal Polytechnic Bauchi ND Admission List is now publicly available online, permitting applicants to confirm their status with ease.
Step-by-Step Guide: How to Validate Your FPTB Admission Status
Navigating to the FPTB Admission Portal
Go to the Federal Polytechnic Bauchi Admission Status Portal at https://portal.fptb.edu.ng/admissions/checkList.
Specify the Academic Year: Choose 2023/2024 from the available options.
Enter Applicant Credentials: Supply your Applicant Name or Application Number in the respective field.
Select Department: Opt for the department relating to your course of study.
Level of Study: Opt for ND as your academic level.
Final Step: Click on 'Display List' to divulge your admission status at FPTB.
Actions for Successful Candidates
Essential Next Steps
JAMB CAPS: Login to the JAMB Central Admission Processing System (CAPS) to either accept or reject your admission offer.
JAMB Admission Letter: After acceptance, print your JAMB admission letter.
Change of Course: If a different course was offered compared to your initial preference, apply for a change of course on the JAMB Portal.
Key Points to Remember: Admission Conditions and Requirements
Required Documentation and Eligibility
Your acceptance is conditional upon the validation of your credentials as detailed in your application. Original Certificates or Statements of Results are a necessity for the registration process.
Medical Fitness Prerequisites
Candidates must be certified medically fit by a healthcare professional deemed acceptable by the institution. An attached Medical Examination Form is to be filled out and submitted prior to registration.
Registration Protocols and Dress Code
Immediate Screening and Registration: Report forthwith for screening procedures and subsequent registration.
Dress Code: Maintain a respectable and appropriate manner of attire; clothing that is provocative, eccentric, or unprofessional is not permissible.
Departmental Clearance and Payment: Attain clearance from your department prior to any financial commitments. Complete fee payments only at the officially designated banks.
In summary, congratulations are in order for those candidates who have found their names on the Federal Polytechnic Bauchi Admission List for the 2023/2024 Academic Session. Kindly note, however, that this admission offer remains provisional and may be revoked if any of the specified conditions are not met.
I hope you find this article helpful.