Navigating the excitement and anticipation of university admissions can be daunting, but if you've applied to the Federal University of Transportation, Daura (FUTD), the process has just become a bit easier. The FUTD admission list for the 2023/2024 academic session has been released, and here's a simple guide to checking your admission status.
FUTD Admission List 2023/2024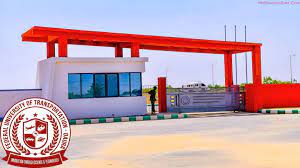 | | |
| --- | --- |
| 🎉 Admission List | 2023/2024 Released |
| 📝 Check Online | Via JAMB CAPS |
| 🌐 JAMB Portal | efacility.jamb.gov.ng |
| 🔍 Check Status | Exam Year & Reg No. |
| 🔄 Admission Progress | Keep Checking Regularly |
| ✅ Accept Offer | On JAMB CAPS |
| 🖨️ Print Letter | After Accepting Admission |
| 🔄 Course Change | If Different from Applied |
Have You Made The List?
All candidates who participated in the 2023/2024 Admission Screening Exercise at FUTD can now verify if they've been selected for provisional admission. Here's how to go about it:
Step-by-Step Guide to Check Your Admission Status
Access the JAMB Portal

: Start by visiting https://efacility.jamb.gov.ng/.

Log In

: Use your JAMB profile username and password to log in.

Find the Admission Status Tab

: Once logged in, scroll down to locate and click on the 'Check Admission Status' tab.

Enter Your Details

: You'll need to select your exam year and enter your registration number in the relevant fields.

Check Your Status

: Click on 'Check Admission Status' to view your FUTD admission status, or select 'Access my CAPS' for more detailed information.
What If You Haven't Been Admitted Yet?
Don't lose heart if you don't find your name just yet. Admissions are ongoing, and it's wise to regularly check both the JAMB site and the FUTD website for updates.
Next Steps After Admission
For those who have been successfully admitted, there are a few important actions you need to take promptly:
Accept or Reject Your Admission

: Go to the JAMB Central Admission Processing System (CAPS) at to either accept or reject your admission.

Print Your Admission Letter

: Once you've accepted the admission, you can print your JAMB admission letter from the portal.

Course Correction

: If the course you've been admitted to differs from your initial application, apply for a course change on the JAMB Portal.
Celebrating Your Success
Congratulations to all the candidates who have earned a spot on the FUTD admission list. Your hard work has paid off, and you're on your way to an exciting academic journey at FUTD.
Remember, the steps outlined above are essential to securing your place at FUTD. Don't delay in taking the necessary actions, and if you encounter any issues, reach out for help through the provided channels.
Stay informed, stay prepared, and get ready to embark on this new adventure in higher education. Welcome to the Federal University of Transportation, Daura!
I hope you fidn this article helpful.