Are you a 2023 JAMB candidate dreaming of a career in the dynamic world of transportation? Exciting news awaits! The Federal University of Transportation, Daura (FUTD), Katsina State, a prestigious hub for transportation education, has officially announced its admission process on the JAMB Portal. This marks a significant opportunity for aspiring students like you to embark on a journey toward a promising future in the transportation industry.
FUTD Post-UTME Form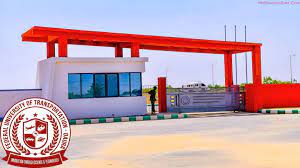 | | |
| --- | --- |
| 🚀 Admission Open | FUTD was now available on the JAMB portal. |
| 🎓 Programmes | B.Eng and B.Sc in Transport fields. |
| 🔧 Engineering | Civil, Elect & Electronics, Mechanical. |
| 🤖 Mechatronics | Including Railway & Highway Eng. |
| ✈️ Aviation | Management and Economics. |
| 🚢 Maritime | Safety, Environmental Admin, Port Mgmt. |
| 📦 Logistics | Supply Chain Mgmt. |
| 📚 O-Level Credits | 5 credits incl. English & Maths. |
FUTD and JAMB Portal: A Seamless Admission Process
Accessing FUTD Through JAMB
FUTD has streamlined its admission process through the JAMB Portal, offering a hassle-free experience for candidates. If you're aiming to join this innovative university, you can now easily select FUTD as your institution of choice on the JAMB Portal. This integration symbolizes FUTD's commitment to making education accessible and straightforward for all aspiring students.
Change of Institution and Program
For those who have already made choices on the JAMB Portal but wish to switch to FUTD, there's good news. The portal allows for a change of institution and program. This flexibility ensures that you have the chance to align your academic pursuits with your career aspirations in the transportation sector.
Exciting Programs Offered at FUTD
FUTD isn't just another university; it's a specialized institution dedicated to nurturing transportation experts. The university offers a variety of programs designed to cater to the diverse needs of the transportation industry.
Engineering and Management Courses
B.Eng. Civil Engineering
B.Eng. Electrical and Electronics Engineering
B.Eng. Mechanical Engineering
B.Eng. Mechatronics Engineering
B.Eng. Railway Engineering
B.Eng. Highway Engineering
B.Sc. Aviation Management
B.Sc. Transport Management
Specialized Transport and Safety Programmes
B.Sc. Logistics and Supply Chain Management
B.Sc. Maritime Safety and Environmental Administration
B.Sc. Sea Port and Dry Port Management
B.Sc. Inland Waterways Safety and Environmental Administration
B.Sc. Maritime Economics
These programs reflect FUTD's dedication to providing comprehensive education in key areas of transportation and its allied fields.
Admission Requirements: Your Path to Joining FUTD
FUTD maintains a standard of excellence in its admission process. To join this prestigious university, candidates must meet the following requirements:
Five O-Level Credits

: This includes English and Mathematics, ensuring a strong foundational knowledge.

Maximum of Two Sittings

: This requirement underscores the university's emphasis on academic consistency and dedication.
These criteria are designed to ensure that FUTD admits students who are not only academically capable but also committed to excelling in their studies and future careers.
In summary, Your dream of building a career in the transportation industry starts here at FUTD. With its range of specialized programs, seamless admission process through the JAMB Portal, and commitment to academic excellence, FUTD stands out as the ideal destination for aspiring transportation professionals.
I hope you find this article helpful.