The Kebbi State University of Science and Technology, Aliero (KSUSTA), a paragon of academic excellence in Nigeria, has heralded a new academic session, 2022/2023, by disseminating its first and second batches of diploma admission lists. These lists serve as a testament to the exceptional candidates who have demonstrated superior academic prowess and fulfillment of prerequisites under the consultancy services that the university provides.
READ ALSO: SKYLINE UNIVERSITY NIGERIA POST-UTME SCREENING
How to Access KSUSTA Diploma Admission Lists
Online Admission List Verification
For those candidates whose names have been included in the coveted lists, it is imperative to validate their provisional acceptance into the KSUSTACONS Diploma Programmes. This validation should be executed through the university's official resources.
First Batch Admission List: A digitized copy can be accessed via this link: KSUSTA Diploma Admission List 1st Batch.
Second Batch Admission List: This list is available through the official Facebook page and can be located through the following URL: KSUSTA Diploma Admission List 2nd Batch.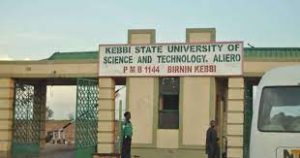 Procedural Steps Post-Admission
Upon verification, successful candidates will receive a Short Message Service (SMS) notification from the university. It is incumbent upon these candidates to proceed by checking their profile on the university portal to accept this provisional admission. Subsequently, the admission letter should be printed for record-keeping purposes.
Immediate Actions: Reporting for Registration
Required Credentials for Registration
Prompt action is necessitated following the admission. Admitted candidates are required to report to the Consultancy Office for their registration procedures without delay. To facilitate a seamless registration process, the candidates must bring the original versions of the following credentials:
West African Examinations Council (WAEC) Certificate
National Examinations Council (NECO) Certificate
National Business and Technical Examinations Board (NABTECH) Certificate
Primary School Leaving Certificate
Local Government Indigene Certificate
Birth Certificate
Conclusion: Seize the Academic Opportunity at KSUSTA
The Kebbi State University of Science and Technology, Aliero, continues to epitomize world-class academic standards, especially in the scientific and technological disciplines. Being admitted to such a prestigious institution is a remarkable achievement that holds promises for an academically enriching future.
Admission to KSUSTA is not just an acceptance into an educational institution; it is an initiation into a community of scholars dedicated to scientific rigor and technological advancement.
By adhering to the steps outlined in this guide, candidates can effortlessly navigate the initial phases of their academic sojourn at KSUSTA. So, waste no time—secure your spot and elevate your academic career to new horizons.
I hope you find his article helpful.