The revered academic establishment, Kwara State Polytechnic (KWARAPOLY), is pleased to announce the latest update concerning its admissions for the 2023/2024 academic year. The institution's administrative unit has formally unveiled the roster of prospective students granted provisional entry into its esteemed Higher National Diploma (HND) Programs.
Kwara State Poly HND Admission List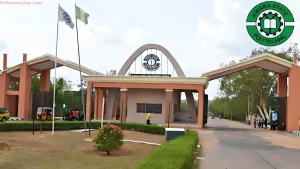 | | |
| --- | --- |
| 📣 Announcement | KWARAPOLY HND admission list for 2023/2024 academic session released |
| 🏫 Institution | Kwara State Polytechnic |
| 📜 Admission | Higher National Diploma (HND) Programs |
| 🌐 Access Online | Via official Kwara State Poly admission portal |
| 🔐 Login Details | Use Registration Number and Password |
| 🎉 Positive Result | Portal shows congratulatory notification |
| 🔄 Still in Process | "Your admission is still being processed…" notification |
| 🎈 Congratulations | Well wishes to all successful candidates |
Official Release: KWARAPOLY HND Admission List Now Online
In a bid to foster transparency and convenience, the Kwara State Poly HND admission list has been made digitally accessible to all aspirants.
READ ALSO: MOUNTAINTOP UNIVERSITY POST-UTME FORM
Step-by-Step Guide: How to Verify Your Admission Status Online
Accessing the Portal: Navigate to the official Kwara State Poly Admission Portal.
Entering Credentials: Once you're on the page, input your unique Registration Number and Password in the designated fields.
Admission Status: Click the 'Login' button. Your admission status will be promptly displayed.
Interpreting Your Admission Status:
Success: A congratulatory message indicates your successful admission. If you encounter such a pleasant outcome, your next move would be initiating the acceptance fee payment process.
Pending: Should you come across a notice stating, "Your admission is still being processed…", it's advisable to periodically revisit the portal for any updates. Patience is key in this scenario.
Additional Resources:
For details about the Acceptance Fee Amount & Payment Procedure of Kwara State Polytechnic, refer to this comprehensive guide on Kwara Poly Acceptance Fee.
In summary, a hearty round of applause to all the candidates who have secured a spot in the Kwara State Poly HND admission list. As you embark on this enlightening academic journey, may you achieve and surpass your educational aspirations at Kwara State Polytechnic.
I hope you find this article helpful.