For many, gaining admission into an esteemed institution like Kwara State Polytechnic marks a significant milestone. But what follows this achievement? The management of Kwara State Polytechnic sheds light on the acceptance fee nuances for the newly inducted ND and HND scholars of the 2023/2024 academic session.
Kwara Poly Acceptance Fee Payment Procedure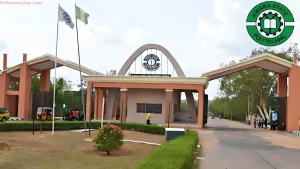 | | |
| --- | --- |
| 🎓 Institution | Kwara State Polytechnic |
| 📋 Programs | ND full-time, ND part-time, and HND |
| 💰 Acceptance Fee (Indigenes) | Fifteen Thousand Eight Hundred Naira (N15,800.00) |
| 💰 Fee (Non-Indigenes) | Twenty Thousand Eight Hundred Naira (N20,800.00) |
| 🌐 Payment Portal | Official Kwara State Polytechnic acceptance fee payment portal |
| 🔐 Login Details | Student login link, student ID, temporary password |
| 📜 Acceptance Letter | Link displayed post successful acceptance fee payment |
| ✅ Screening Outcome | Email sent post-screening, either confirming screening success or providing further instructions if unsuccessful |
Contextual Prelude
After the meticulous process of finalizing the ND full-time, ND part-time, and HND admission lists, the institution's administration has provided clarity on the acceptance fee structure. This is vital for ensuring a seamless transition for the newest members of the academic community.
RECOMMENDED: GVU POST-UTME SCREENING FORM
Kwara Poly's Acceptance Fee Breakdown
For Indigenes of Kwara State: The acceptance fee stands at a precise Fifteen Thousand Eight Hundred Naira (N15,800.00).
For Non-Indigenes: The fee adjusts slightly, amounting to Twenty Thousand Eight Hundred Naira (N20,800.00).
All payments are facilitated via the official Kwara State Polytechnic's acceptance fee portal.
Steps to Seal Your Admission
Initial Login Credentials: Newly admitted individuals will receive a student login link, complemented by a distinct student ID and a preliminary password.
Portal Navigation: Using the provided student ID and the temporary password, log into the student domain.
Payment Gateway: Once logged in, select the "make payment" option from the left menu. Navigate to the acceptance tab to finalize your acceptance fee payment.
Documenting the Commitment: Upon successful payment, a link to print the official Kwara Poly Acceptance letter becomes available. Subsequently, the student's status alters, indicating "screening requested".
Screening Outcome: If one successfully navigates the Kwara Poly screening, a notification graces their email inbox, confirming the credential screening. Conversely, should the screening not favor the student, further instructions are dispensed on the requisite next steps.
In summary, stepping into the corridors of Kwara State Polytechnic is a monumental accomplishment. However, attending to the acceptance fee specifics ensures that this accomplishment transforms into a tangible academic journey. Adhering to the outlined steps ensures a seamless initiation into the Kwara Poly community. Best wishes to all fresh scholars as they embark on this enlightening expedition.
I hope you find this article helpful.