LASU Receives Approval For 20 New Undergraduate Programs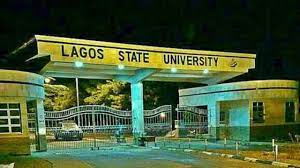 In what can be considered a major academic milestone at Lagos State University, the National Universities Commission (NUC) has approved the commencement of Twenty (20) new programs at the undergraduate and postgraduate levels of the University. The Twenty programs approved equals 100% of the programs submitted by the University for resource verification by the regulatory Body, a feat unprecedented in the University's history.
The newly approved programs include B.Sc. Architecture, B.Sc. Building, B.Sc. Estate Management, B.Sc. Environmental Management, B.Sc. Industrial Design, B.Sc. Survey and Geo-Informatics, B.Sc. Quantity Surveying, B.Sc. Urban and Regional Planning, B.A. Fine Arts, B.LIS. Library and Information Science, B.Ed. Special Education, B.Eng. Industrial Engineering & Production,     B. Radiography and Radiation Science, BMLS. Medical Laboratory Science,     B.A. Linguistics, B.Eng. Civil Engineering,     B.Sc. Science Laboratory Technology and B.Sc Taxation at the undergraduate level and Doctor of Pharmacy (Pharm.D) and Doctor of Physiotherapy (DPT) at the postgraduate level.
The approval followed a resource  verification exercise carried out in April, this year, by panels of experts from the NUC on the Twenty (20) new programs domiciled in the four newly established faculties and Schools – Faculty of Pharmacy, Faculty of Allied Health Sciences
Faculty of Environmental Sciences, and School of Library, Archival and Information Science – in the University.
According to the NUC's letter of approval received by the University on Friday, 7th July 2023, the programs will run full-time, effective from the 2023/2024 academic session.
The approval marks the fulfillment of one of the strategic goals of the current administration of the University under the leadership of Prof. Ibiyemi Ibilola Olatunji-Bello, mni, NPOM, which is to establish and commence new academic programs in four new faculties and schools of the University.
Charting a Future of Academic Excellence: What This Means for LASU
With the NUC's endorsement, LASU expands its academic repertoire and further cements its position as a leader in providing high-quality tertiary education. The new programs will enrich the educational landscape and afford students the opportunity to explore diverse fields, paving the way for a future teeming with excellence.
This historic moment underscores the university's commitment to pioneering innovation in education and highlights its dedication to nurturing an academically dynamic environment. With LASU at the helm, students can expect a future filled with boundless opportunities, enriched learning experiences, and an even stronger commitment to fostering academic brilliance.
I hope you find this article helpful.