In the relentless pursuit of academic excellence and the provision of unparalleled services, Misau College of Health Science and Technology (MICOHEST) wishes to apprise its esteemed staff, diligent students, and the discerning public of paramount advancements that have been meticulously instituted. These enhancements, meticulously sculpted to refine our modus operandi, are tailored to augment your interaction and experience with MICOHEST's diverse services.
MICOHEST Digital Transition: Online Activities And New Portals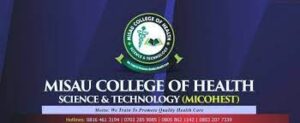 | | |
| --- | --- |
| Online Transition 🌐 | All offline activities now conducted online |
| Forms Sale 📜 | Moved to a new platform: micohest.admissions.cloud |
| New Portal 🚪 | Accessible at: micohest.safsrms.com |
| Purpose 💡 | Enhance digital infrastructure |
| Guidance 🧭 | Detailed instructions to be provided soon |
| Appreciation 🙏 | For cooperation and patience during transition |
| Questions? ❓ | Contact ICT Support Team |
| Contact 📲 | College E-Library or WhatsApp +234 703 331 6603 |
1. Embracing the Digital Epoch: From Offline to Online
From this moment forth, MICOHEST has embarked on a transformative journey to relocate a plethora of previously on-campus activities to the digital realm. This evolution encompasses:
Vital administrative endeavours.
Various submissions.
Essential communications.
The pivotal student-centric school registration process.
This pivotal shift primarily seeks to proffer unparalleled convenience and heightened efficiency, shaping a more streamlined and user-friendly experience for all our stakeholders.
2. Unveiling a Revamped Admission Platform
With immense pleasure, MICOHEST heralds the migration of its form sales to a new and enhanced digital platform. Prospective students and fervent applicants can now effortlessly procure forms for a myriad of programs by simply navigating to MICOHEST Admissions (https://micohest.admissions.cloud/). This avant-garde platform is meticulously designed to fluidify and enrich the application voyage, ensuring a harmonious and straightforward process for our aspirants.
3. Introducing a Centralized Digital Portal
In a bid to further elevate the accessibility and dissemination of pivotal academic and administrative data, MICOHEST takes pride in unveiling a novel portal tailored for both our dedicated staff and our enterprising students. This portal, accessible via MICOHEST SAFSRMS (https://micohest.safsrms.com/), is poised to serve as the beating heart and nucleus of all academic engagements in the foreseeable future.
It's of paramount significance to accentuate that these forward-thinking changes are integral cogs in MICOHEST's overarching strategy to bolster its digital scaffolding. Recognizing the intricacies of adapting to pioneering systems, we commit to furnishing you with exhaustive guides to seamlessly traverse and adeptly utilize these avant-garde platforms in imminent communications.
MICOHEST remains deeply appreciative of your unwavering cooperation and patience during these transformative times. For any pressing inquiries or clarifications, the college entreats you to reach out to the dedicated ICT Support Team stationed at the College E-Library or connect directly via WhatsApp at +234 703 331 6603.
I hope you find this article helpful.