The National Examination Council (NECO) has introduced the 'NECO e-Verify platform to streamline result verification and prevent result falsification. NECO's Registrar, Dantani Wushishi, explained that the online solution is designed to instantly authenticate information about candidates for academic institutions and employers. This development comes in response to a growing demand for result verification from institutions in Nigeria and around the globe. The e-Verify platform promises increased confidence, reduced risk, and improved efficiency for stakeholders, making the verification process more accessible and secure.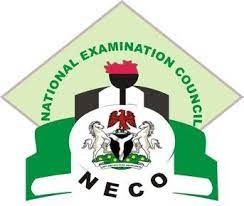 The National Examination Council (NECO) in Nigeria has launched a groundbreaking initiative called "NECO 'e-Verify", a new platform designed to facilitate the verification of examination results. The solution also aims to deter manipulation and falsification of results conducted by the council.
| | |
| --- | --- |
| 💻 New Platform | NECO unveils "NECO e-Verify" |
| 🎯 Purpose | Ease verification of results, prevent result falsification |
| 📌 Use Cases | Used by institutions and employers for verification |
| 💼 Benefit | Increased confidence, reduced risk, improved efficiency for stakeholders |
| 🔗 Link | everify.neco.gov.ng |
| 🗣️ Permanent Secretary, Ministry of Education | Praises NECO's alignment with global best practices |
| 🔐 Registration & Verification | Registration is needed with email and phone number, payment for a token for verification |
NECO e-Verify: A Swift and Secure Approach to Examination Verification
Dantani Wushishi, the Registrar/Chief Executive of NECO, announced this initiative at a ceremony in Abuja. Until now, all requests for result verification or confirmation had to be routed through the council's headquarters in Minna, leading to lengthy processing times.
See also
Reasons Why You Should and Shouldn't Have a Relationship on Campus
"The 'NECO e-Verify' is an Online Result Verification solution that guarantees instant authentication of academic and basic information about prospective candidates for admission and employment into academic institutions and workplaces respectively," explained Wushishi.
The Growing Need for Verification
Recognizing the escalating demand for result verification and confirmation from domestic and international institutions, the council decided it was the opportune moment to introduce the e-Verify platform.
Mr. Wushishi indicated that between 2020 and 2022, the council received verification and confirmation requests from 64 institutions in 37 countries. Similarly, 72 institutions within Nigeria made requests within the same period, excluding the numerous requests from individuals.
Result Verification: A Key to Accurate Academic Credentials
"Result verification is an important process that helps ensure the accuracy of academic credentials," said Mr Wushishi. Academic institutions and employers heavily rely on the verification of results when selecting prospective students for admission or candidates for employment.
NECO's e-Verify portal provides multiple benefits, including increased confidence in candidate qualifications, reduced risk of false results, and improved efficiency in the verification process. "This system will bring a great deal of relief to millions of our students, educational institutions, and other stakeholders," said Professor Wushishi.
READ ALSO: MOUAU ADMISSION CUT-OFF MARK
The Introduction of e-Verify: Reactions and Responses
Akon Eyakenyi, Deputy Governor of Akwa Ibom and Chairperson of the occasion expressed her delight at being part of the history of NECO e-Verify. She believes that, aside from easing the process for candidates, it could generate income and help stabilize NECO's financial base.
Eyakenyi urged NECO and other examination bodies in Nigeria to work towards the full automation of the examination administration process and emphasized the importance of embracing e-learning. She also highlighted the importance of designing the new system with sufficient protection against the activities of hackers.
See also
Google Drive Login and Registration Steps 2020 on google.com/drive
David Adejoh, Permanent Secretary of the Ministry of Education, commended NECO for the innovative e-Verify initiative. He noted how the platform aligns with the tenth pillar of the ministerial strategic plan, which focuses on adopting and using technology for the advancement of education in Nigeria.
The e-Verify Platform: An Overview
Sule Onu, an IT expert, provided an overview of the new e-Verify portal. It has landing and unlanding pages that include two steps of verification. Users must first register in the system with their name, email address, phone number, and password. A message will be sent to the registered email and phone number. The process will then take the user to a payment page to obtain a verification token.
The launch of the NECO 'e-Verify' platform heralds a new era of efficiency and security in examination result verification. It not only simplifies the process for individuals and institutions but also aligns Nigeria's educational system with global best practices. It's a significant leap forward in ensuring the authenticity of academic qualifications in the country.
I hope you find this article helpful.