Requirements To Study Veterinary Medicine At UNILORIN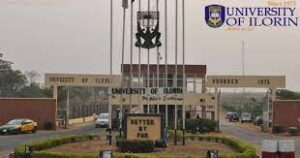 The University of Ilorin, also known as Unilorin, is a federal government-owned university in Ilorin, Kwara State, Nigeria. It was established by a decree of the federal military government in August 1975. The establishment aimed to implement one of the educational directives of the Third National Development Plan, which was aimed at providing more opportunities for Nigerians aspiring to acquire a university education and to generate high-level manpower, which is vital for the rapidly expanding economy. Compared to other higher institutions of learning in the country, the institution has one of the largest land areas, covering approximately 15,000 hectares of land. It is reported by Joint Admission Matriculation Board (JAMB) to be the most sought-after Nigerian university in 2021.
The University Of Ilorin thrives in an environment that fosters competitiveness, unrestrained scientific inquiry, critical thinking, innovation, and creativity which makes many always apply for admission to study Veterinary Medicine in UNILORIN and that makes it more competitive.
No doubt, the University Of Ilorin is one of the best Universities in Nigeria to study Veterinary Medicine.
Below Are The Requirements To Study Veterinary Medicine At UNILORIN
JAMB And WAEC Requirements For Veterinary Medicine In UNILORIN
Now that you are aware that UNILORIN offers Veterinary Medicine, the next thing you need to know is the requirements to study Veterinary Medicine at UNILORIN. For a start, you need to have at least 5 credit passes in your O-level result (WAEC and NECO) including English and Mathematics before you can study Veterinary Medicine. See JAMB and WAEC Subject Combination for Veterinary Medicine. If the link is not working, select Veterinary Medicine from the list of JAMB and WAEC Requirements for all courses here.
RELATED ARTICLES: Bowen University University Courses And Admission Requirements
AFE BABALOLA UNIVERSITY COURSES AND ADMISSION REQUIREMENTS
REQUIREMENTS TO STUDY SOCIAL WORKERS AT DENTISTRY AT ABU
University of Ilorin (UNILORIN) Cut-Off Mark For Veterinary Medicine
Before you will be offered admission to study Veterinary Medicine in UNILORIN, you ought to have scored high in JAMB and have also passed the cut-off mark necessary for one to gain admission into the course in question. To be on the safer side, you need to target at least a score of 200 and above in your JAMB result for you to have high chances of gaining admission into any of the universities in Nigeria.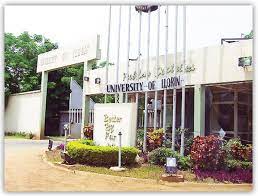 UNILORIN Direct Entry Requirements For Veterinary Medicine
Below are the requirements for candidates that wish to gain admission into the University Of Ilorin through Direct Entry To Study Veterinary Medicine.
A minimum of 5 credits in the Senior Secondary Certificate Examinations (SSCE/GCE) Ordinary Level Credits in a maximum of two (2) sittings.
Degree (First Class/Second Class Upper) in related fields.
Direct entry candidates are required to purchase the UNILORIN Direct Entry form through the Joint Admission and Matriculation Board (JAMB) And UNILORIN Portal.
A minimum of Merit Pass in the National Certificate of Education (NCE), National Diploma (ND), and other Advanced Level Certificates.
Other qualifications acceptable to the Senate of the University, and being equivalent to (1) and (4) above. In addition to the above minimum admission requirements, candidates must also satisfy such Faculty/Departmental entry requirements.
UNILORIN Subject Combination For Veterinary Medicine
Below is the JAMB Subject combination For Veterinary Medicine in UNILORIN.
Use Of English

Chemistry

Biology

Physics
I hope you find this article helpful.