Everything to know about The System of Education in Nigeria. A Critique of the 9-3-4 and 6-3-3-4 System of Education in Nigeria, its Purpose, Advantages, and Disadvantages, taking a position either Merit or Demerit and giving a Recommendation to the system is our topic for today.
The Current System of Education in Nigeria is a 9-3-4 System.
This Education System is practically not different from the 6-3-3-4 System of Education. Both 9-3-4 and 6-3-3-4 System of Education means six years in primary education, three years in junior secondary education, three years in senior secondary, and four years in University Education (Tertiary Institution).
The 9-3-4 System is referred to as Universal Basic Education (UBE) which implies that every child spends the first 9 years of basic and compulsory education up to the Junior Secondary School (JSS-3) level, another 3 years in the senior secondary school, and 4-years in the tertiary institutions.
This article covers everything you may want to know about the Current Education System in Nigeria. If you are working on a project, term paper, or given an assignment to research any of the following topics relating to the System of Education in Nigeria then this guide is for you:
Recommended: How to study for long hours without losing concentration
9-3-4 vs 6-3-3-4 System Of Education
The difference between the 6-3-3-4 and 9-3-4 Systems of Education in Nigeria is that the 6-3-3-4 System means six years in primary school, three years in junior secondary school, three years in senior secondary, and four years in University while the 9-3-4 System merges Primary School and JSS1 to JSS3 together. The 9-3-4 System makes Primary 1 to JSS3 (9) compulsory for any child while the 6-3-3-4 Education didn't make JSS1 to JSS3 Compulsory.
The 9-3-4 system of education tends to direct Nigeria toward the social, political, cultural, and economic realities of the nation. It is aimed at self-reliance. The 9-3-4 system is only in principle but not in practice.
Note: 9-3-4 and 6-3-3-4 are used interchangeably in this article since they are not different in practice.
The Importance of Education in Nigeria
Nigeria as a country is multi-ethnic with diverse cultural diversities of not less than 350 distinct ethnic groups and diverse indigenous languages with about 140 million in population. Education is the best legacy a country can give to her citizens.
Igbuzor (2006) in stressing the importance of education stated that Education is a human right that should be accorded to all human beings solely by reason of being human.
Obani (1996) has earlier expressed his view that education improves the development of any society and the youths who occupy significant positions in that country should be properly educated in order to improve society. Therefore, schools at various levels are expected to educate future leaders and develop the high-level technical capacities needed for economic growth and development (Osokoya, 2008).
The utmost importance attached to education in Nigeria was clearly underscored in the National Policy on Education (FRN, 2004). The Federal Republic of Nigeria, in this policy, adopted education as an instrument "par excellence" for effecting national development.
But despite the government's commitment to education, the quality of education in our schools has been declining tremendously, thereby giving successive governments serious concern. The question has become, what is wrong with the Nigerian educational system?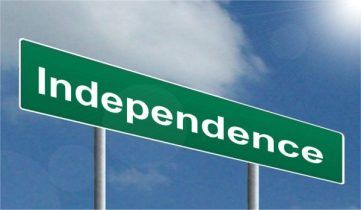 The System of Education in Nigeria 2023
The 6-3-4 system of education in Nigeria was introduced in 1998 to replace the 6-5-4 system. It was designed to bring about functionality in the system of producing graduates that can make use of their head, heart and hand (the three 3H of Education).
This System Covers:
Primary Education or School in Nigeria
Secondary Education in Nigeria
Tertiary Education in Nigeria (Universities, Polytechnics and Colleges of Education)
Primary School In Nigeria
Nursery and pre-nursery education came before primary school in Nigeria. Nursery and Pre-Nursery or Pre Primary Education is not compulsory and not even part of the System of Education but in recent years has increasingly become popular. This, however, helps prepare pupils for primary education.
In Nigeria, primary school education is the first recognized and compulsory stage of Education. A student normally start at the age of four and spends the next six years in Primary School.
In this school, they are taught at a minimum, basic knowledge of mathematics, religious studies (Islamic religion, knowledge or Christian religious knowledge), and one of the three most popular Nigerian languages. The stages in this school is Six (Primary 1 to Primary 6), each stage lasting for roughly a year. At the end of the program, a student is issued a "school leaving certificate".
The Universal Basic Education (UBE)
UBE stands for Universal Basic Education. The Government under the Universal Basic Education (UBE) commission tries to make primary education free, compulsory, and a right for every child. This extends up to the next three years in secondary (the reason for changing the Universal Primary Education to Universal Basic Education).
The State of Primary Education in Nigeria
The reality on the ground is, that primary education in Nigeria as provided by the government has nothing to write home about. This has led to the many privately-owned schools springing up and competing excellently with the government-owned ones.
Some below-average, non-government approved privately owned primary schools that can be termed mushroom or anything was also up and gets patronized.
In fact, the government primary school in Nigeria has been linked to the school of the poor. The rich pupil attends the primary-owned ones that are relatively equipped while the poor and fewer privileged flock to the government-owned ones.
The Government despite knowing this and knowing the school they built are not equipped, has not shown any conscious effort (in practice) in remedying the situation. This formed the first basic failure observed in the system of Education in Nigeria.
Sadly, these poor students are handed certificates and allowed to proceed to secondary school where they actually need the primary knowledge to succeed. The common entrance examination needed to admit students into secondary school is not helping matters. The worst part is that students get admitted into secondary school without taking this examination.
Secondary Education in Nigeria
Secondary education in Nigeria is divided into two sections, junior Secondary Education and Senior Secondary Education.
The Junior Secondary School (JSS) is to provide Junior Secondary Education to students from JSS1-3 for a period of three years. This forms part of Universal Basic Education (UBE) which is Nine years (thus the 9-3-4 system of Education in the country- in practice, it is 6-3-3-4 and that's why I neglect the 9-3-4 in this research).
JSS3 students write the Basic Education Certificate Examination and are issued a certificate. The academically sound ones are then admitted into senior secondary school which lasts for three years also for their Secondary Education.
There are a lot of changes in senior secondary school. Here, a student decides base on his performance and career preference in other to be in the science class, art class, commercials or any other that the school offers.
This means classes are separated in this section and students take elective subjects at this level. There are still core subjects that students must take irrespective of the field they chose in this level. In SS2, they are meant (not compulsory) to write a mock exam (GCE O'Level) to prepare them for Senior Secondary Certificate Examination (SSCE) in SS3. At SS3 they sit for the SSCE or any of its equivalent like NECO.
Secondary School as a Requirement for Tertiary Education
A minimum of five credit unit including mathematics and English is required before one can proceed to the University. Students, however, need to write the Joint Admission and Matriculation Board (JAMB) Examination and have a minimum score of 180 (the Jamb cut off mark varies yearly) before they are offered admission into the University.
Most times, another entrance examination known as Post Jamb or Post UTME is Conducted by Universities and Polytechnics to determine who finally gains admission. Students that couldn't make it or aren't interested in secondary school education can proceed to a technical college.
Recommended: Pass Jamb, Waec and Post UTME with Flashlearners
Issues With Secondary Schools in Nigeria
The Federal Government of Nigeria established two Federal Government Colleges (FGC) in each of the six Geo-political zones of the country. Aside from this, the state Government also established their own individual secondary schools to cater for the needs of their population.
The problem, however, is that they are poorly equipped and lacks teachers that could take care of the Students Education need. Not that the teachers are not qualified per say, but they are not motivated. This definitely led to unseriousness on the part of the teachers.
This, just like in primary schools, led to the established of private secondary schools which are been patronized by those that can afford them. While some of these private secondary schools in Nigeria are equipped, many of them are not equipped.
The lack of condition necessary for education in secondary schools in the country is manifested in the high rate of failure at the Senior Secondary Certificate Examination (SSCE) and the subsequent failure at the tertiary institution by those not qualified but miraculously (anything like that?) or illegally passed the exam.
Another problem in the Education system in the country is the high rate of examination malpractice which is at its peak in the SSCE or its equivalents. This is why many pass the SSCE but cannot defend the result.
Tertiary Education in Nigeria
After meeting the necessary minimum requirements, a student is admitted into the University where he/she is expected to spend a minimum of four (4) years. The number of years to be spent depends on the course and some challenges met along the year. This four years at the University completes the 6-3-3-4 system of Education.
One is given a degree certificate and has to serve in the Nation; National Youth Service Corps (NYSC) for one year. That ends the 6-3-3-4 educational model. If one wishes, he/she could go for a postgraduate program.
After this, it is now time for job hunting. The problem however is, the Nigeria Universities are not well equipped and don't pass the necessary knowledge required by the labour employers. This becomes a huge challenge on the graduate who has coined the idea that they will get a paying job after school. For those that were not able to get admission into the university, they either go to a College of Education (COE) or a Polytechnic.
For those that went to a polytechnic, they spend two years and get an Ordinary National Diploma Certificate (OND) and are required to partake in industrial training (IT) for a year. This could get them a Direct Entry (DE) into 200 Level in the University or they can simply continue their education in polytechnic and get a higher National Diploma (HND) Certificate which is equivalent to a degree.
The labour market in Nigeria still segregates the University degree from HND Certificate. For those that get admitted into Colleges of Education, they are awarded a Nigeria Certificate of Education (NCE). This will qualify the NCE holders to teach in a Junior secondary school and primary school.
To enable them to teach in Secondary Schools, most NCE holders go for their bachelor's Degree in Education (BEd) in Universities where they are admitted into 200 Level. Some of them just get the BEd from the college of Education they finished from.
Recommended: 12 things university students should not do
Issues with Universities, Polytechnics, And Colleges
It is worth noting that the Government tertiary Educational institute in Nigeria is in a state that needs reform. The schools are not well equipped and dilapidated.
Lecturers (ASUU) are constantly going on strike as their demands are not yet met. The curriculum is theoretically in approach- this does not prepare them for life after school and they can't stand their equals in many parts of the world.
These and many more had led to the creation of numerous privately-owned Tertiary Education institutions in the Country. While some of these institutions are relatively more equipped than their government counterpart, others are not.
The Government through its various tertiary institution monitoring commission like the Nigerian University Commission (NUC) and various other bodies are constantly on a hunt for unqualified tertiary institutions in the country to shut down. They are also in a hunt for schools running unaccredited programs, be it government-owned schools or privately-owned ones.
Recommended: Best schools Nigerians should study in Cotonou
PROBLEMS OF 9-3-4 SYSTEM OF EDUCATION IN NIGERIA
It is no gainsaying that due to laudable programs put in place by various governments in Nigeria in improving the quality of Education in Nigerian society, much has not been achieved in really carving out policies that will suit the entire society.
This then calls for an awareness of some issues in education at the grassroots level paramount for the sustenance of Nigerian society.
Conclusively, it is worth the mention that the 6-3-3-4 or 9-3-4 system of education in Nigeria, the model and the way it is implemented together with the curriculum used in the country has remained undeveloped, stagnant and ineffective in solving the problems of education in Nigeria.
What baffles me is the fact that Britain that this system was adapted from had abandoned it and went for a more robust system. It is best we try and develop and implement our own educational system.
Advantages of 9-3-4 And 6-3-34 System of Education
The merits of the Education system in Nigeria are as follows:
(i) It has assisted in the attainment of some of the objectives of National policy on education.
(ii) Students (both boys and girls) to some extent are now staying longer in school. This has given them more time to acquire knowledge.
(iii) The system has produced more mature youths who are able to make decisions on their own.
(iv) The system has reduced to some extent the rate of dropout in schools as opportunities are made available for students to develop their talents to the fullest.
(v) The system has helped Nigeria nation to develop technologically as we have various technical colleges, polytechnic,s and universities of technology in the country today that have produced more technicians and technologists.
(vi) The system to some extent has helped in catering for individual differences which pre-supposes differences in intelligence, physical ability, interest and individual achievement ¿oriented goal and aspirations. This affords the individual learner the opportunity to develop his/her potential.
Demerits of 9-3-4 System of Education
The disadvantages of the System of Education in Nigeria are as follows:
(i) The problem of implementing the language policy, this arises as a result of non-availability of adequate textbooks for the language as well as shortage of teachers.
(ii) Political problem: The idea for the system was conceived by the military government that favoured centralization. However, there has been change(s) in the leadership structure of the nation which eventually prevented co-oriented approach at the implementation of the policy.
(iii) Financial problem: Since the success of any educational programme depends heavily on fund made available, most of the equipment and facilities required for the system could not be bought as they are to be imported from abroad.
(iv) Public Enlightenment: The general public seemed to be unaware of the benefit of the program, hence it becomes a failure.
(v) Inadequate statistics: There is an inability to obtain detailed and up-to-date statistical data needed for effective educational planning.
My Position On The 9-3-4 System of Education
It is necessary for me to state the national objectives and philosophy of education which include:
a free democratic society;
a just and egalitarian society
a united, strong, and self-reliant nation,
a great and dynamic economy,
a land full of bright opportunities for all citizens.
Despite the numerous successes recorded by the 9-3-4 system of education, it was as well greeted with numerous problems too. Teachers who were to take on these pupils and students on subjects as contained in its (9-3-4 education system) core curriculum were scarce. Lack of adequate teachers was one of the problems encountered by that policy, coupled with lack of infrastructure and adequate instructional facilities.
Any system that intends to succeed must be ready to finance its programs adequately, otherwise such initiative could prove to be an effort in futility. One of the problems of 6-3-3-4 system of education in Nigeria was funding issue. Lack of proper funding of this system prevented the full implementation of this education policy.
And because of the economic reality most of the students who majored in a vocational and technical discipline and who graduated out of this system could not become self-employed. The political instability also affected the education policy hence stopping it from meeting its objective. So, the nation's mandate of a technology-driven economy was hampered.
Recommendation To The System
However, before the 9-3-4 system of education in Nigeria came. there were questions raised as to whether the existing education system was suited with the Nigerian nation's reality, in terms of socio-economic growth, political stability and the nation's cultural heritage.
The existing system had failed because it could not meet the education standard anticipated, let alone to have inculcated in the Nigerian child the relevant value which education espoused.
There was no entrepreneurial development in the school syllabus, and this had led to a lack of employment as Nigeran graduated from college without the skills to engage themselves profitably. More so, no attention was paid to technology advancement in this system of education.
Since education is the only instrument that can equip a man and make him more proactive and to achieve legitimate essentials of life, it is what makes an individual a citizen of the world, and as well give meaning to life.
No nation, the world over can succeed without quality education, it is about time for Nigerian leaders to begin to think outside the box and devise a measure of giving Nigerians quality education. Relevant authorities should be empowered to go researching on the way forward for Nigerian education system.
Our leaders must be able to weigh options and take appreciative decision to tackle the issue of collapse education in Nigeria, let us not fold our hands and see how our education system is rotting, we must all come together, lend our voices and intellectual capacity to ensure whatsoever education system is trainable today in Nigeria must be followed with all resolve in ensuring that such policy see the light of the day, and live up to its aims and objections.
Education Research Questions
The following research questions have been designed for the research work to be carried out effectively.
What are the challenges facing the successful implementation of 6-3-3-4 system of education in Nigeria junior secondary schools?
How far have the stated objectives of 6-3-3-4 system of education been achieved at the junior secondary school level?
To what extent do the teachers' qualifications and quality of teaching, affect the implementation of the 6-3-3-4 system of education?
How far have these challenges affected the performance of students in secondary school?
Hope you found this article helpful. Feel free to share with others and don't fail to let me know how you feel using the comment box below.