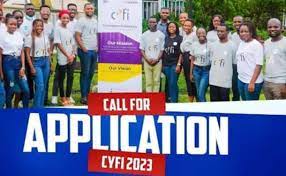 The Carrington Youth Fellowship Initiative (CYFI) 2023 is now open for applications. Designed as a community-based professional development program, the Carrington Fellowship provides an exciting opportunity for early to mid-career professionals to develop leadership skills, enhance their communication abilities, and strengthen their program management competencies. With a year-long commitment, this initiative provides an extensive network, mentorship, and the chance to make an impact in your community.
| CYFI 2023 | Details |
| --- | --- |
| Description of the Program | The Carrington Fellowship program is a year-long professional development program for entry to mid-level professionals. It focuses on developing leadership, communication, and program management skills. |
| Eligibility | Applicants must be between 18-30 years old, living in Lagos, Ogun, or Oyo States, proficient in English, not alumni of the Fellowship, and available for the year-long program. |
| Application Deadline | Applications close on July 7, 2023. |
About the Carrington Youth Fellowship Initiative
Named after the former U.S. Ambassador to Nigeria, Walter Carrington, the CYFI is a competitive program aimed at developing civic leadership among young Nigerians. Fellows receive training and practical experience in various areas, including leadership, communication, and program management.
The Fellowship runs for a year and consists of regular group meetings, seminars, and a final project, all aimed at equipping fellows with the necessary skills to make a lasting impact in their communities.
Eligibility Criteria
To be considered for the CYFI 2023, applicants must:
Be between the ages of 18 and 30 on or before the application deadline;
Be a Nigerian resident in Lagos, Ogun, or Oyo States;
Have proficiency in reading, writing, and speaking English;
Not be an alumnus of the Carrington Fellowship;
Be available to participate in the one-year-long program in Lagos, Ogun, or Oyo States.
Application Deadline
The application deadline for the CYFI 2023 is July 7, 2023.
Application Procedure
Those interested in applying for the fellowship can do so by following the link provided – https://application.carringtonfellows.org/sign-up/.
For more information about the application process, prospective applicants can visit the Carrington Fellowship's official website – https://carringtonfellows.org/application/cyfi/.
In summary, the Carrington Youth Fellowship Initiative provides an invaluable opportunity for young Nigerian professionals to enhance their leadership skills, improve their ability to manage programs, and strengthen their communication abilities. It also allows them to make a substantial difference in their communities. Eligible and interested candidates are strongly encouraged to apply and take advantage of this unique opportunity.
I hope you find this article helpful.