It's common for individuals to want to change their careers. A career change can help you learn new skills and gain opportunities that you didn't have in your previous job. Understanding the positions where you can use your truck-driving skills may help you find a rewarding new position. In this article, we provide a list of several jobs for truck drivers who want a career change, with job duties and salary insights for each position.
Why might truck drivers change careers?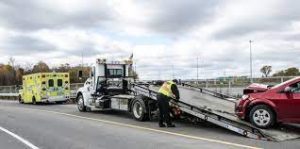 Truck drivers can decide to change their careers for a variety of reasons. It's common for individuals to change their careers when they feel tired of their current position, so truck drivers may want a position that involves different duties from truck driving. However, they still may want to pursue a career that involves similar skills they developed as a truck driver, like attention to detail, organization and mechanical knowledge. They may also want to change careers to gain new opportunities, like achieving career advancement, earning a higher income or receiving different benefits than their previous company offered.
8 jobs for truck drivers looking for a career change
Depending on the reason you want to switch jobs, you may pursue a career that still has driving-related responsibilities, or you may secure a job that has doesn't have similar duties to truck driving. Consider the following jobs for truck drivers who want to pursue a change in careers. For the most up-to-date Indeed salaries, please click on the links below:
1. Forklift operator
National average salary: $37,323 per year
Primary duties: A forklift operator is a manufacturing professional who transports heavy materials to different areas within a worksite. They often work in a manufacturing warehouse, factory, or storage site. Typically, forklift operators load their supply onto large pallets and unload it into the desired storage area. They may prepare the products beforehand to ensure they are ready for transport by wrapping them in protective material. Forklift operators also keep track of inventory by counting their supply. They maintain their forklift by performing regular inspections and making improvements as necessary, like applying lubrication and repairing small fixes.
2. Bus driver
National average salary: $39,559 per year
Primary duties: Bus drivers are responsible for transporting individuals from one location to another safely and promptly. They may work for a city, school or recreation center. Bus drivers may enforce bus rules to riders, like no standing during a bus ride. They also collect payment when each individual enters the bus. They may follow a specific set of routes, or they may drive passengers to one specific location. Bus drivers may also assist disabled individuals with getting on and off the bus safely. They may report any issues with riders to their supervisors.
3. Equipment operator
National average salary: $47,312 per year
Primary duties: Equipment operators are construction professionals who transport materials to build and maintain infrastructure. They may work with paving materials and prepare a worksite for construction before the start of a project. Often, the materials they transport are heavy, so they may operate heavy equipment or large machines that can hold a large amount of weight. Equipment operators need to calculate the proper sizes and weights for construction materials to determine which equipment may be the best match for a job. They often ensure that the machinery is in good condition before operating it.
4. Farm hand
National average salary: $49,007 per year
Primary duties: A farm hand is an agricultural professional who assists farmers with daily farming duties. They often handle farming equipment and heavy machinery, and they may drive tractors or other farming vehicles. They must follow proper safety protocols and use close attention to detail while operating farming equipment. Farm hands work with a variety of animals to train and herd them, including animals like cattle, fish, horses or goats. They often feed the animals and perform grooming tasks to keep them clean. Farm hands commonly clean the farming facilities and tend to crops.
5. Security officer
National average salary: $49,984 per year
Primary duties: A security officer is a law enforcement professional who ensures the safety of all visitors and employees within a specific area. They often check each individual entering a building or parking lot for identification, and they may also check their license plate number. They typically document each visitor who enters and exits an area so that they have an accurate idea of the number of visitors and employees they have within a building. Security officers also drive and operate company vehicles, and they may respond to emergencies to assist individuals within their assigned area.
6. Dispatcher
National average salary: $56,857 per year
Primary duties: Dispatchers create transportation routes for drivers on their team to help them provide fast and efficient transportation services. They often use mapping software when creating routes to identify potential shortcuts or areas with heavy traffic. Dispatchers serve as liaisons between customers and drivers. They may communicate messages from one party to another, like information about a recent road closure or canceled delivery. Typically, dispatchers monitor their drivers' locations and driving to ensure they're safe and performing their jobs successfully. Dispatchers are available at all times to communicate with drivers to answer questions or provide advice for the drive.
7. Delivery driver
National average salary: $63,203 per year
Primary duties: Delivery drivers transport goods from one place to another promptly. They follow proper driving protocols so that they can deliver the items safely. Often, customers can order items like food or household goods, and delivery drivers can transport the items within a certain amount of time. They also pack and unload the items into a vehicle and communicate with the customers to ensure that the items are correct. Delivery drivers may also fill out the proper documentation to show that they delivered the items on time and that the items arrived in good condition.
8. Assembler
National average salary: $63,407 per year
Primary duties: An assembler is responsible for building a product or piece of equipment while following a set of blueprints. They often work on an assembly line where they have one specific part to assemble, or they may perform each assembly duty independently. After assembling an item, they often check the product to ensure the quality is good. Assemblers may read a blueprint before beginning a project, and they check for any defects to ensure the product maintains a high quality. They may also fill out documentation that verifies the quality of each product before they ship it.
I hope you find this article helpful.