The University of Benin (UNIBEN) has recently announced the availability of admission forms for its full-time diploma program in Maritime Studies and Information and Communication Technology (ICT) for the 2022/2023 academic term. This exciting program spans 12 months, aiming to enhance the skills and knowledge of individuals in these fields. This article shall give detailed information on the application process.
UNIBEN Diploma In Maritime And ICT Admission Form 2023/2024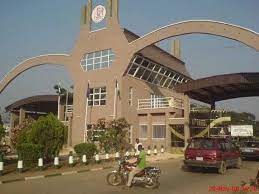 | | |
| --- | --- |
| 🎓 Course Introduction | UNIBEN offers a full-time diploma in Maritime Studies & ICT for 2022/2023. Duration is 12 months. |
| 📚 Programmes Offered | Maritime Studies & ICT, Marine Drilling, Industrial Welding, Project Management, Computing & Computer. |
| 💼 Benefits | Direct employment in Ports, Shipping, Oil, and Customs; No entrance exams; Direct entry to UNIBEN & others. |
| 🏭 Industrial Training | 3-month mandatory training between the first and second years. |
| 📜 Admission (Diploma) | Credit in Maths, English, Physics, Chemistry & another subject from GCE/WASE/SSCE/etc. |
| 📜 Admission (Advanced) | B.Eng., B.Sc., HND in Engineering or Science, OND in Science or Engineering, etc. |
| 📝 Application Process | Visit UNIBEN's website, follow the registration steps, upload a photo, pay the fee, and submit & print the slip. |
| 📅 Important Dates | All applications must be completed by Midnight on August 31, 2023. |
Overview of the Programme
READ ALSO: UBTH COLLEGE OF NURSING POST-UTME FORM
Housed within UNIBEN's Centre for Maritime Studies and ICT, this two-year diploma program is designed to equip students with both theoretical and practical insights. The curriculum is carefully structured to groom professionals capable of assuming significant roles in the Sea Ports, Shipping, Oil, and ICT sectors.
Course Offerings
Diploma in Maritime Studies, Information & Communication Technology
Diploma in Marine Drilling and Production Technology
Diploma in Industrial Welding and Fabrication Technology
Diploma in Project Management Technology
Diploma in Computing and Computer Technology
Key Benefits of the Programme
Graduates are poised for direct employment in various sectors such as Sea Ports, Shipping, Oil, and Custom Services, among others.
No entrance examinations are required for enrolment.
Successful completion of the diploma provides a direct entry opportunity into the University of Benin, specifically into the 200 level for Engineering programs and a range of programs within the Faculty of Science and Education.
The program also caters to individuals with maritime cultural and traditional backgrounds, aiming for academic and professional growth.
Students must complete a three-month industrial training between their first and second years.
Admission Details
Requirements for Diploma Admission
Credit in Mathematics, English Language, Physics, Chemistry, and one other subject at GCE/WASE/SSCE/NABTEB/NECO.
City and Guilds (Part 1) in any Engineering area.
Any qualification is equivalent to the aforementioned.
Requirements for Advanced Certificate Admission
B.Eng. or B.Sc. in Engineering or Science programs respectively.
HND in Engineering or Science programs.
Diploma in Maritime Studies, Information and Communication Technology.
OND in Science or Engineering programs.
Application Process
Interested candidates are advised to finalize their applications before midnight of August 31, 2023.
Visit UNIBEN's official website and navigate to the 'Student Portal', followed by 'The Waeup Portal' – direct link here.
A valid personal email address is essential before beginning the application.
Go to DIPLOMA STUDIES APPLICATIONS 2022/2023 and register for the application.
After registering, an email with login details will be sent to the provided address.
Log in using the credentials, initiate the application process, and input all required data.
Ensure to upload a 1" x 1" colored passport photograph with a red background in JPEG format. Note: This will serve as the sole valid identification throughout the duration at UNIBEN. Failing to upload this specific photograph can lead to application disqualification.
For payment, navigate to 'Add online payment ticket' and follow the prompts to pay with an ATM-Enabled Verve or Master Card.
Prior to submission, thoroughly preview and confirm your application details. Post-submission edits aren't possible.
Print the application slip for reference.
Important: Successful graduates with at least a merit will qualify for Direct Entry into select faculties in UNIBEN and similar institutions across the country. Ensure all forms are processed by August 31, 2023, to avoid any discrepancies.
With this opportunity at hand, UNIBEN continues to solidify its reputation as an institution that caters to the holistic growth of its students, providing them with both academic and practical expertise. If you're aspiring for a future in Maritime Studies and ICT, this is a step in the right direction.
I hope you find this article helpful.