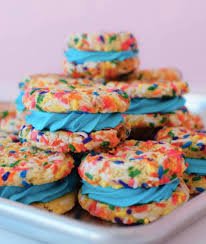 Do you need food business ideas to start on campus as a student? There are several food business ideas for students who are willing to make money with their cooking skills and passion.
You have a good opportunity to earn on the side on campus by knowing how to cook. Little do students know that campus is a great place to earn profitably from doing what they love doing already, e.g. cooking.
As study activities are being held on campus so is it a great opportunity for several businesses. For you a student, choosing from food business ideas to start on campus is not a bad idea at all.
Like some industries, the food service industry gives you the avenue to earn big if you can make time available and use all the means available to promote your business.
One thing about food business ideas you can think of is there is an available market for them. So you can be sure to get good returns for the capital you invest in starting any of these food business ideas I am about to show you in this post.
Also Read: 15 Side Hustles To Make Money
Top 10 Food Business Ideas to Start As a Student on Campus
The following are food business ideas for students on campus seeking what to do to make money living in the hostel on campus or outside campus.
1. Catering Service
This is one of the fastest food business ideas you can think of starting on campus. The beauty of it is once you gain that recognition, your services will go beyond the school campus and its environs.
If you are good, people will seek your service to places and contracts you would not have imagined.
To start, you can get extra hands within the school or around, learn how and where to get the required tools and equipment to start working on getting yours but you can always rent these items if you are just starting.
2. Pastry Baking and Supply
The likes of sweetened flour foods like chin-chin, peanuts, and cookies can be prepared from your hostel to sell directly to students and supply to business vendors within and outside the school campus.
As long as your product is tasty with the right packaging, you will have good demand for selling and supplying pastries right on campus.
2. Cake Baking and Supply
Another profitable idea is the cake-baking and supply business. From baking cupcakes to different cake sizes for supply at supermarkets, malls, and provision stores around your campus and within.
To start this business, you can begin by producing small quantities of cupcakes for students to buy. As the number increases, you can increase your capacity to meet the demand.
3. Blog About Food and Nutrition
Food business ideas also include sharing information on food, diet, nutrition, and healthy lifestyle. This makes you a blogger, creating quality content for readers online.
If you are consistent and gain a sizable audience, you will begin to enjoy the benefits of starting a blog business.
Also Read: Learn Blogging And SEO Class
4. Start a Food Vlog
Food vlogging is an evolving niche in influencer marketing that is suitable and profitable for people with the time. It is more than appearing on camera. You must have a strong interest to do it to be consistent.
As a student, your food vlog can catch all the details of recipes you love, discovered or practice elsewhere. A food vlog might need more concentrated time, hence you can pick weekends to create video content, edit and publish on your YouTube channel.
Food vlogging is about creating video content to showcase cooking skills, recipes, and food ideas that will wow your audience.
A vlogger with a large following can earn a significant amount of money through advertising, sponsorships, and merchandise sales. On average, a vlogger can earn $750 -$1,500 a month from their vlog content.
All you need is to try to have new content weekly or as much as you can get people to know your channel and subscribe to follow your food vlogs. If you are interested, you can learn more on how to start a food vlog and get started immediately.
5. Write 'How to Cook' Books and Publish
People like to read food information as attention is much given now to healthier food choices, special dieting patterns, and food trends. It will be easy for you to write with the vast availability of resources at your beck and call.
You should be creative about the processes and food options to write about. This determines the success rate as well as an irresistible book cover and packaging.
6. Start Popcorn Supply Business
Students enjoy eating popcorn, and getting a good location within or outside the campus school gate is a means of attracting more students to buy your popcorn on the go as it's hot and tasty.
Meanwhile, you can also pop the corn, package it, and seal it up properly from your hostel to sell directly to students and also supply to vendors willing to buy and resell.
The popcorn business is very lucrative. Once the popcorn machine is available, you should go for the locally-made type. It pops more corn and uses gas, so you don't have to depend on electricity.
7. Potato Chips Making
Potato is a sweet tuber plant that is eaten fresh, fried, or roasted. You can decide to make chips from potatoes as it is a tasty snack and sells fast in student's environs.
It is more available and cheaper in its season, so you can make more profit during this period. The potato chip business tends to be nicely packaged too to attract more sales.
8. Candy Making
Home-based candy making is a suitable business opportunity for students seeking business ideas to start on campus. As a student, you can turn your love for candy into a profitable business by learning how to make them from the comfort of your hostel.
There is an available market for candy, people enjoy sweets and what they can use to catch their fun while busy with their activities.
9. Start a Shawarma Spot
Shawarma is a lucrative food business idea to start on campus. It is one of the ideas that cost significantly less money to set a simple spot on campus. With a small setup, you can make good margin profits once the shawarma is tasty and you can sell a good number per day.
10. Cook on Demand
You can start this food service idea from school. People demand for certain food, you get paid to prepare it for them.
Cook on demand is a becoming popular as people with time constraint and for other reasons need ready to eat services. This is where you come in and get paid for doing what you enjoy.
Things to Consider When Starting Food Business Ideas
You should do the following before kick-starting any of these food business ideas listed above
1. Research To Decide What Food Business Niche You Want To Operate
Starting a business is both exciting and challenging. One way to relieve the stress of starting is by doing thorough market research. This will help you to get the facts about the business you intend to start.
A core value of doing business is to know your idea so well that you can pitch about it anytime, anywhere. This means you must do proper research on your food business niche if you are interested.
2. Create Your Business Plan
A business plan is one stop document for everything about your business idea. As the name implies, it is a plan with the details of the operations of the business.
Here you document the vision and mission of the business, your projections, and the areas the business tends to cover. A business plan also identifies the strength of the business to help the owner maximize its potential.
If you check stories of successful entrepreneurs, you will realize, most of them started from their humble beginnings to where they are in the world today. Therefore, see that you put to writing the big dream of the business.
3. Get The Training and Be Well Grounded
If the interest is why you are starting the business, you need to get the right training to deliver quality and keep your customers.
Irrespective of the business idea, know so much about it and keep learning as you earn.
4. Name Your Business and do a Business Name Registration
Naming a business is an important decision to make. Choose a name that is simple, memorable, and unique to the food business idea.
Then go ahead to register the name of the business. This will further strengthen your business adventure, give a professional touch to the business and attract more rewarding contracts.
5. Plan on Acquiring the Necessary Tools and Equipment
Agreed you are starting on a low budget, and need to navigate your way around doing the business but that doesn't stop your plan to improve and acquire all the necessary materials to upscale and give more valuable offerings for the business.
6. Consider Funding Options
There are funding options available to grow food business ideas. It all begins with you seeking them out. As a student, you can easily get support from family, who will be glad to support your dream business.
7. Register The Business Legally
How do you register your business? Business registration is something you should consider as you explore the business world with your food idea.
If you think it's high time to register as a company, then go ahead but it is best to seek professional advice before you proceed with your decision.
8. Promote Your Business
Promotion is key to building a successful business. There are several promotion techniques to employ for your food business right from campus.
Even when you outsource the job, allow yourself to be the number promoter of the business. Employ social media marketing, especially Instagram, Facebook, WhatsApp, and LinkedIn.
Final Thought
All food business ideas have great potential to become a full-fledged business conglomerate. It all begins with a step.
Take that step today and work out your business to reach the highest height you want it to be on campus, after graduation, and in the far future.