Learn Blogging And SEO Season 1 With FlashIsaac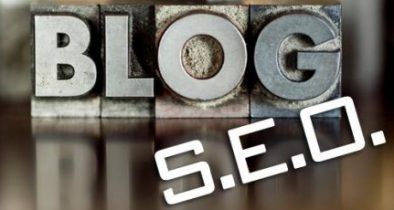 Finally, we have come to the Complete Season One of Learn blogging and SEO Series. If you have been following the series, then you would testify that it has been amazing.
In this article, I will do a recap of Episode 1 to 10 of my Blogging and SEO Series Season 1. The First Season was indeed packed with amazing Episodes to Get you Started, Inspired and Equipped. Below is a quick Summary…
Get Jamb CBT App 2021

» Over 16,000 Jamb Questions Offline
» Competition To Win N30,000
» All Jamb Literature Novels
» Jamb English Novel "The Life Changer"
» Free Video Classes For All Topics


Introduction To Blogging
EPISODE ONE: In Episode one, I gave an introduction to the blogging Series which will contain five seasons and 50 Episodes. I gave the course outline for the series and the frequency of each Episode release. Click here to continue reading episode 1…
My Monthly Page Views
EPISODE TWO: If you have ever wondered how I started blogging and the number of visitors I get monthly then this episode is for you. I have explained the real meaning of blogging and how you can start your own today. Click here to read the full story…
Niche And Domain Name
EPISODE THREE: The meaning of niche, domain name, how much you need to start a blog and definition of important terms in blogging. Read More…
Domain And Hosting Setup
EPISODE FOUR: This Golden episode covers the process you need to set up your domain, hosting plus WordPress installation guide. You may not want to miss this wonderful article. Click here to read it…
OnPage SEO
EPISODE FIVE: This Episode did justice to OnPage SEO and how to create high-quality content for your blog. You may want to read about it by clicking here…
Marketing Your Blog
EPISODE SIX: Your blog needs to be exposed and made public so that people can easily find it. I have shared the secrets to making your blog popular here…
Make Money Blogging
EPISODE SEVEN: Everyone jumping into the ocean of blogging wants to make money. Of course, there are so many ways to make money blogging. I have shared all the secrets in this episode of the series…
Google Adsense Earning
EPISODE EIGHT: A whole lot of persons find it difficult to earn enough income from Google Adsense. I felt this pain and at such listed the top secrets of earning more from AdSense. Continue reading…
Google Adsense Approval
EPISODE NINE: This Episode covers the complete guide on Google Adsense approval process for dummies. Remember, Adsense is the best contextual advertisement network around the globe. Jump to episode nine…
Why People Fail in Blogging
EPISODE TEN: Here, I discussed the top reasons why people fail in blogging and likely reasons you would score F9 in blogging. Blogging success secrets has been unveiled in this wonderful episode. Click here to enter episode 10…
---
……….SEASON TWO…………
COMPLETE SEASON TWO
COMPLETE SEASON THREE
COMPLETE SEASON FOUR
COMPLETE SEASON FIVE
---
FREE VIDEO TUTORIALS

SUBJECTS: Learn Maths, English, Chemistry, Physics And Social Science Subjects.



EXAMS: 

Prepare For African Exams, International Exams And Scholarships.


RECOMMENDED
WHAT ELSE DO YOU WANT?
Latest posts by Isaac Inegbenehi
(see all)