Online coding courses are in high demand. With numerous options available, choosing the right course can be a challenge. Whether you're a beginner or a tech professional looking to expand your skill sets, online coding courses offer flexibility in terms of duration and specialization. Here is a guide for you.
21 Best Online Coding Courses in the UK 2023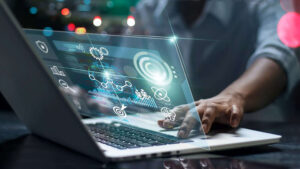 Should I enrol in an online coding course?
Enrolling in an online coding course can be a valuable decision for a variety of reasons. These courses cater to a wide range of individuals, from beginners seeking to acquire a new skill to tech professionals aiming to broaden their expertise while enjoying flexible scheduling. Online coding classes vary in duration, from short introductory courses lasting an hour to year-long programs that provide certificates upon completion.
Best online coding courses in the UK
See the 21 top online coding courses in the UK for you:
Google IT Support by Coursera:
Python for Everybody by Coursera:
Microsoft Excel by Udemy
C# Programming by Alison:
Hour of Code by Khan Academy:
Machine Learning by Coursera:
Computer Science for Web Programming by edX:
IBM Data Science by Coursera:
Ultimate AWS Certified Solutions Architect Associate by Udemy:
The Complete Digital Marketing Course by Udemy:
PHP for Beginners by Alison:
Learn Python: The Complete Python Programming Course by Udemy:
Data Analytics Basics for Everyone by edX:
Fundamentals of Computers & Code in iOS by Alison:
Intro to JS: Drawing & Animation by Khan Academy:
React JavaScript – Fundamentals to Coding & New Beginnings
Introduction to R
Ruby: Fundamentals
Diploma in Application Development Using PHP and MySQL
Fundamentals of HTML
Google Cybersecurity Professional Certificate
Google IT Support by Coursera:
Google's IT Support series on Coursera is perfect for beginners looking to kickstart their careers in IT support. Spanning about 6 months with a commitment of 10 hours per week, this comprehensive course covers everything you need to know for entry-level IT roles.
You'll learn tasks like computer assembly, wireless networking, program installation, and customer service. Additionally, it delves into Linux, domain name systems, command-line interfaces, and binary code. With over 100 hours of instruction and numerous practice-based assessments, this course ensures a strong grasp of the material.
Python for Everybody by Coursera:
Python is a versatile programming language widely used in web development, data analysis, and automation. Coursera's Python for Everybody course spans approximately 8 months, requiring about 3 hours per week. It's an excellent choice for those interested in AI, machine learning, or big data. Through a mix of lectures, hands-on activities, and a capstone project, students will learn Python programming, data structure creation, web data retrieval, and database usage.
Microsoft Excel by Udemy
Microsoft Excel is a powerful tool, but it can be challenging to navigate. This course on Udemy, which spans 18 hours, is designed for beginners. It teaches quick Excel functions, various tools available, managing large datasets, and creating reports with PivotTables. You'll acquire skills to automate repetitive tasks and harness Excel's potential.
C# Programming by Alison:
C# (C sharp) is a programming language developed by Microsoft, suitable for web, desktop, and mobile app development. Alison's C# Programming course is relatively short, taking just a few hours to complete. While it's primarily for beginners, having some coding background could be beneficial. By the end, you should be able to write correct syntax for operators, expressions, and statements, create arrays, and understand iterations.
Hour of Code by Khan Academy:
Khan Academy offers an engaging introduction to coding and computer science, primarily targeted at students but equally enjoyable for adults. This one-hour course covers a range of skills, including drawing with code, creating web pages, and using databases. While it may not be geared toward career advancement, it's perfect for expanding your skills and having some coding fun.
Machine Learning by Coursera:
Machine learning is a rapidly growing field with applications in self-driving cars, speech recognition, and more. This Coursera course, spanning approximately 61 hours, provides an in-depth understanding of logistic regressions, artificial neural networks, and machine learning. It's better suited for individuals with previous tech experience due to its complex concepts and mathematical components.
Computer Science for Web Programming by edX:
This certificate program consists of two courses. The first introduces computer science and programming, suitable for beginners or those with some experience. The second course delves into designing and implementing web applications using Python, JavaScript, SQL, and frameworks like Flask, Django, and Bootstrap. By the program's end, students gain a strong understanding of web development.
IBM Data Science by Coursera:
IBM Data Science on Coursera equips students with the skills needed for a career in data science and machine learning. Over 11 months with four hours per week, students learn Python, SQL, machine learning models, and data analysis and visualization. The program combines instructional videos with hands-on projects, resulting in a portfolio of data science projects and recognition from IBM.
Ultimate AWS Certified Solutions Architect Associate by Udemy:
AWS Certified Solutions Architect Associate certification is highly sought after in cloud computing. While Amazon Web Services offers the certification, this Udemy course thoroughly prepares students for the exam. It includes learning materials, a full practice exam, and continued access to materials after completion.
The Complete Digital Marketing Course by Udemy:
For those curious about digital marketing, this course covers basics like website creation, copywriting, email marketing, and social media marketing. It also delves into advanced marketing skills such as Google Analytics and SEO writing. While not a tech course, it's beneficial for those interested in marketing positions within tech companies.
PHP for Beginners by Alison:
This course introduces creating websites using PHP, covering code fundamentals and common errors. Alison's courses are known for being easy to follow, making this course suitable for those without a tech background. However, it's not comprehensive enough for a full web development career.
Learn Python: The Complete Python Programming Course by Udemy:
Python is popular in web development, data science, and machine learning. This Udemy course helps beginners learn Python coding and data set manipulation. Note that this course has not been updated since 2015 and may use older Python versions.
Data Analytics Basics for Everyone by edX:
This course explores different roles within a data team, data sourcing, cleaning, and analysis, along with visualization and communication of findings. It also covers career opportunities in data analytics.
Fundamentals of Computers & Code in iOS by Alison:
This beginner's course introduces computer science, coding, and binary in iOS. It provides foundational iOS and coding skills, allowing you to build simple apps.
Intro to JS: Drawing & Animation by Khan Academy:
If you're interested in combining tech and art, this course teaches drawing and animating using JavaScript and ProcessingJS. You'll learn the basics of coding, creating images, adding text, and animating drawings.
READ ALSO: AFRICAN MASTER CLASS SERIES III
React JavaScript – Fundamentals to Coding & New Beginnings
React JavaScript – Fundamentals to Coding & New Beginnings is a comprehensive web development course that introduces React, an open-source JavaScript library for building user interfaces and web applications.
The course covers core React principles, from setting up your environment to understanding components, keys, and props. It also delves into folder structure, CSS styling, and React operators. By enrolling in this course, you'll gain essential programming, web development, and technology skills.
Introduction to R
This free online Introduction to R course provides a comprehensive understanding of the fundamentals of R, a powerful data manipulation tool. It covers topics like R, RStudio, workspaces, basic types, variables, data structures, operators, data frames, and tables. By taking this course, you'll significantly improve your skills in statistics, data mining, and R programming.
Ruby: Fundamentals
The Ruby programming language is an excellent choice for beginners due to its elegant and simple nature. This free online course covers the basics of programming and web development using Ruby. You'll learn how to write interactive programs and create scripts to automate tasks. The course also delves into core object types like variables, hashes, arrays, and control structures.
Diploma in Application Development Using PHP and MySQL
This course focuses on the crucial steps in application development, emphasizing error-free coding for optimal performance. It guides you in establishing a coding environment for creating MySQL and PHP applications. By completing this course, you'll gain the skills to develop efficient, maintainable, and upgradable apps, ensuring your code is effective.
Fundamentals of HTML
This free online course delves into HTML's fundamentals, focusing on the significant enhancements introduced in HTML5. You'll gain proficiency in downloading, installing, and customizing ComodoreEdit, a free HTML5 editing software. Key topics include exploring new semantic elements and understanding distinctions between the placeholder and value attributes in HTML.
Google Cybersecurity Professional Certificate
The Google Cybersecurity Professional Certificate is designed to equip you with crucial cybersecurity skills. You'll learn about the significance of cybersecurity practices for organizations, identify risks and vulnerabilities, and discover mitigation techniques. The course covers protecting networks, devices, people, and data from cyberattacks using SIEM tools. Additionally, you'll gain practical experience in Python, Linux, and SQL.
I hope you find this article helpful.