For those on the lookout to kickstart their careers in the UK, the journey becomes all the more exhilarating with the prospect of apprenticeships. In this article, we're diving into a world of opportunity as we explore the most popular companies that offer apprenticeships UK.
21 Popular Companies That Offer Apprenticeship 2023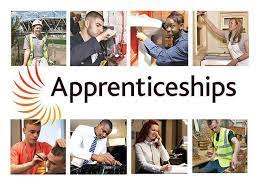 Apprenticeship in the UK
An apprenticeship in the UK is an immersive learning experience that seamlessly blends education with hands-on work. It's a dynamic pathway for individuals to gain practical skills, industry knowledge, and a recognized qualification simultaneously.
Apprentices work alongside experienced professionals, soaking up real-world insights and mastering tasks relevant to their chosen field. This journey encompasses structured training, and mentorship, and often leads to a nationally recognized certification upon completion.
Whether in trades, technology, healthcare, or countless other sectors, apprenticeships offer a unique route to jumpstart a successful career while fostering personal and professional growth.
Is It Hard to Get an Apprenticeship in the UK?
Securing an apprenticeship in the UK can be competitive due to several factors. Limited positions and high demand mean that candidates often vie for a spot. Employers seek individuals who display enthusiasm, dedication, and relevant skills, making the selection process rigorous.
Additionally, apprenticeships align with industry needs, and certain sectors may require specific qualifications. The application process can involve interviews, assessments, and aptitude tests.
However, the effort is rewarding: apprenticeships offer invaluable hands-on experience, training, and a pathway to career advancement, making them a sought-after opportunity in the competitive job market.
How Much Do Apprenticeships Get Paid in the UK?
Apprentices in the UK receive compensation for their work. They are entitled to the National Minimum Wage, ensuring fair remuneration for their efforts. Beyond pay, apprenticeships also allocate time for essential training and study related to their chosen field.
This balance helps them grow both practically and academically. Additionally, apprentices enjoy perks like holiday pay and other standard employee rights. As for the minimum apprenticeship wage in 2023-24, it stands at £4.81 per hour.
This rate applies to apprentices aged 16-18 and those aged 19 or over but still in their first year of apprenticeship. It's a structured, fair approach to support budding professionals on their journey.
What is the Most Popular Apprenticeship in the UK?
One of the most popular apprenticeships in the UK is the "Digital Marketing Apprenticeship." In today's tech-driven world, businesses are keen to establish and expand their online presence.
This apprenticeship equips learners with skills in social media marketing, content creation, SEO, and data analytics. As the demand for digital marketing expertise soars, this apprenticeship opens doors to diverse industries and offers a skill set that remains highly relevant.
The fusion of creativity, technology, and business acumen makes it a sought-after choice, aligning with the current market's needs and promising avenues for career growth.
Which Apprenticeships are Most in Demand in the UK?
Here are six of the most in-demand apprenticeships in the UK:
Cyber Security Technician Apprenticeship: With increasing digitalization, protecting sensitive information and systems is crucial. This apprenticeship addresses the growing demand for skilled professionals who can safeguard against cyber threats and breaches.
Healthcare Assistant Apprenticeship: The healthcare sector perennially seeks compassionate individuals to provide support in clinical and administrative roles, ensuring quality patient care and efficient healthcare delivery.
Software Development Apprenticeship: The tech industry continues to thrive, driving the demand for software developers who create and maintain applications, websites, and software solutions, making this apprenticeship highly sought-after.
Nursing Apprenticeship: The shortage of qualified nurses drives the popularity of this apprenticeship. It offers a route for aspiring healthcare professionals to receive comprehensive training and make a meaningful impact on patient care.
Engineering Apprenticeship: Engineering remains a cornerstone of industry progress. Apprenticeships in this field provide practical training for roles like electrical, mechanical, and civil engineering, catering to the ongoing demand for skilled engineers.
Data Analyst Apprenticeship: As data-driven decision-making becomes crucial for businesses, the demand for data analysts grows. This apprenticeship equips learners with the skills to interpret and analyze data, aiding companies in making informed choices.
Can a Foreigner Get an Apprenticeship in the UK?
Yes, foreigners can indeed pursue apprenticeships in the UK. The process involves securing a Tier 2 (General) visa sponsorship from an employer offering an apprenticeship position.
The employer must be a licensed sponsor approved by the UK government. Candidates need to apply for the visa from their home country, meeting specific criteria such as a job offer, English language proficiency, and sufficient funds.
Once the visa is granted, they can begin their apprenticeship journey in the UK. It's essential to research and plan thoroughly, ensuring eligibility and compliance with the immigration requirements.
How Can I Get an Apprenticeship in the UK?
To secure an apprenticeship in the UK, follow these steps:
Research: Explore industries and roles that interest you.
Search: Look for apprenticeship vacancies on job boards, company websites, and government portals.
Apply: Prepare a strong CV and cover letter tailored to the role.
Interview: If shortlisted, attend interviews and assessments.
Secure Offer: If successful, receive an apprenticeship offer from the employer.
Sign Agreement: Sign the apprenticeship agreement outlining terms.
Training Provider: Work with the training provider assigned by the employer.
Start Apprenticeship: Begin your apprenticeship journey, balancing work and study.
How Long Does an Apprenticeship Take in the UK?
The duration of an apprenticeship in the UK varies depending on the level and type of apprenticeship. Typically, they can last anywhere from one to five years.
Intermediate apprenticeships (Level 2) usually take around 1-2 years, advanced apprenticeships (Level 3) may take 2-3 years, and higher or degree apprenticeships can span 3-5 years.
The length is designed to provide a comprehensive learning experience, allowing apprentices to develop both practical skills and theoretical knowledge relevant to their chosen field, ensuring they are well-prepared for their future careers.
What Qualifications Do You Need for an Apprenticeship?
The qualifications required for an apprenticeship in the UK depend on the level and type of apprenticeship.
For intermediate (Level 2) apprenticeships, usually, a basic level of education, such as GCSEs, is sufficient.
Advanced (Level 3) apprenticeships may require a higher level of education, often including A-levels or equivalent. Higher and degree apprenticeships may necessitate A-levels, Level 3 vocational qualifications, or relevant work experience.
However, the specific entry requirements vary among employers and apprenticeship roles. It's advisable to check the prerequisites listed in the job descriptions or contact potential employers directly for accurate information.
READ ALSO: SCOTTISH CURRICULUM AN OVERVIEW
Best Companies That Offer Apprenticeships UK
Here's a list of 21 of the best companies that offer apprenticeships UK:
BAM Nuttall
Jaguar Land Rover
BBC
PwC
NHS
Rolls-Royce
Siemens
Unilever
IBM
Balfour Beatty
Nestlé
Network Rail
EY (Ernst & Young)
Bentley Motors
Amazon
BT (British Telecom)
GSK (GlaxoSmithKline)
Virgin Media
Babcock International
AstraZeneca
Lloyds Banking Group
BAM Nuttall:
Renowned in the construction industry, BAM Nuttall provides comprehensive apprenticeships in civil engineering and construction, offering hands-on experience on major projects.
Jaguar Land Rover:
This automotive giant offers apprenticeships in engineering, manufacturing, and business roles, providing exposure to cutting-edge technology and a well-established brand.
BBC:
As a leader in media, the BBC offers diverse apprenticeships in creative, technical, and administrative roles, allowing apprentices to contribute to iconic broadcasts.
PwC:
A top-tier professional services firm, PwC's apprenticeships in accounting, consulting, and technology provide extensive training and a strong foundation for a successful career.
NHS:
With healthcare-related apprenticeships ranging from nursing to administration, the NHS offers an opportunity to make a meaningful impact on people's lives while gaining valuable medical experience.
Rolls-Royce:
Known for engineering excellence, Rolls-Royce provides apprenticeships in aerospace, manufacturing, and engineering, fostering innovation and expertise in a competitive industry.
Siemens:
Offering apprenticeships in engineering, technology, and business roles, Siemens equips apprentices with skills to contribute to sectors crucial for global progress.
Unilever:
With apprenticeships in business management and engineering, Unilever provides a chance to work with well-known consumer brands while gaining valuable business insights.
IBM:
Renowned in technology, IBM's apprenticeships cover software development, cybersecurity, and technical support, offering exposure to cutting-edge solutions.
Balfour Beatty:
Specializing in infrastructure and construction, Balfour Beatty's apprenticeships focus on building skills in engineering, project management, and construction management.
Nestlé:
Nestlé's apprenticeships span various roles, from manufacturing and engineering to HR and marketing, providing diverse experiences within the food and beverage industry.
Network Rail:
As a key player in transportation, Network Rail offers apprenticeships in engineering, operations, and management, contributing to the UK's rail network's efficiency.
EY (Ernst & Young):
EY's apprenticeships in accounting, business, and technology provide a pathway to a successful career in professional services.
Bentley Motors:
With a focus on luxury automotive manufacturing, Bentley Motors' apprenticeships cover engineering, production, and business management.
Amazon:
Amazon's apprenticeships in operations and technology provide exposure to e-commerce and logistics, integral to the digital age.
BT (British Telecom):
BT's apprenticeships range from technology to customer service, playing a vital role in the UK's telecommunications landscape.
GSK (GlaxoSmithKline):
GSK's apprenticeships offer opportunities in pharmaceuticals, manufacturing, and business, contributing to advancements in healthcare.
Virgin Media:
With apprenticeships in engineering, sales, and customer service, Virgin Media supports the telecommunications and entertainment sectors.
Babcock International:
Offering apprenticeships in engineering, defence, and aviation, Babcock International plays a critical role in national security and infrastructure.
AstraZeneca:
AstraZeneca's apprenticeships in pharmaceuticals and research contribute to improving global healthcare through innovation and scientific discovery.
Lloyds Banking Group:
Lloyds' apprenticeships span banking, finance, and digital roles, providing a pathway into the financial services industry.
I hope you find this article helpful.