Apprenticeships have long been championed as a valuable pathway to career success, offering individuals the chance to gain practical skills, on-the-job experience, and a steady income while avoiding the often burdensome cost of traditional education. In recent years, apprenticeships have gained even more traction as a viable alternative to college degrees. However, while the benefits of apprenticeship programs are well-documented, it is equally important to shed light on the disadvantages of apprenticeships.
Disadvantages of Apprenticeships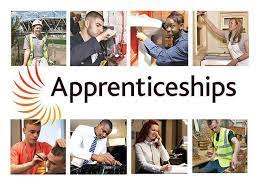 What Are the Disadvantages of Apprenticeship?
It is essential to acknowledge the potential disadvantages of apprenticeship. Understanding these drawbacks can help individuals decide whether apprenticeship is right for their career goals. Here are some notable disadvantages of apprenticeship programs:
Limited Earning Potential: Apprentices often receive lower wages than fully qualified workers in their respective fields. This reduced income can be a significant financial challenge, especially for individuals with families or significant financial responsibilities.
Longer Path to Full Qualification: Apprenticeships typically require a fixed duration of training, which can be several years. This extended timeline means that individuals may not reach full qualification or journeyman status as quickly as they would by pursuing traditional education.
Industry Specialization: Apprenticeship programs are highly industry-specific. While this can be advantageous for those certain about their career choices, it can limit flexibility and make it challenging to switch career paths later in life.
READ ALSO: IS THE USE OF TECHNOLOGY IN SCHOOLS A GOOD THING
Limited Availability: The availability of apprenticeships varies widely by location and industry. Finding suitable apprenticeship opportunities may be challenging or even impossible in some regions or sectors.
Lack of Formal Education: Apprenticeships primarily focus on hands-on training and may not provide a well-rounded education. This can lead to gaps in knowledge, particularly in areas like theory, critical thinking, and problem-solving skills.
Workplace Hazards: Some apprenticeships involve working in potentially hazardous environments. While safety precautions are generally in place, these conditions can pose risks to the health and well-being of apprentices.
Minimal Benefits: Apprentices may receive fewer benefits than regular employees, such as healthcare coverage, retirement plans, or paid time off. This can add financial strain and limit access to crucial resources.
Job Market Fluctuations: The demand for skilled trades and apprenticeships can vary with economic conditions. In times of economic downturn, job opportunities in certain trades may decline, potentially affecting an apprentice's job security.
Limited Geographic Mobility: Since apprenticeships are often tied to specific employers or regions, completing an apprenticeship may limit an individual's ability to relocate for career advancement or personal reasons.
Stigmatization: Despite their value, apprenticeships can sometimes carry a social stigma compared to traditional higher education. This perception can affect an apprentice's self-esteem and public perception.
I hope you find this article helpful.