Closing a sale is a crucial part of the sales process. Asking the right closing questions may lead to your prospects becoming valuable clients. It can be helpful to review examples of closing questions if you want to highlight how the company you work for can address each sales prospect's needs.
In this article, we explore why closing questions are important and share eight examples of closing questions to ask, plus tips for using them to help increase sales.
Why are closing questions important?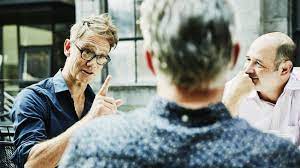 Questioning each prospect throughout the sales process helps you understand their needs and challenges. This allows you to offer customized solutions that target their specific requirements.
Asking appropriate questions and providing thoughtful answers may inspire confidence among your prospects and create trust between the parties during negotiations. You can also use closing questions to determine the effectiveness of your sales pitch.
Asking prospects how they feel about the potential of the company's products or services can tell you how to change your sales strategy to close the sale.
8 closing questions to consider
The closing questions you choose to ask can depend on the business and different prospects' requirements. Here are eight closing questions to consider asking:
1. Are there any details I've missed?
Sales professionals can use this closing question to give prospects a chance to offer their views before they directly try to close the sale. This question allows prospects to critique your sales process so that you can correct it. They may offer their thoughts on your pitch, which gives you time to generate more efficient closing questions.
If the prospect offers positive comments and doesn't have questions, it may indicate the sale is progressing well. At that point, you can attempt to close the sale since it's likely that the solution you're offering meets their needs.
2. Do any of these products or services fit your needs?
This closing question helps you determine the prospect's interest in your solution in a relaxed way. It can also encourage the prospect to make a final decision.
This question may encourage feedback about the variety of solutions available and the prospect's preferences. Additionally, it can help you determine how well your prospects understand the company's products or services.
3. Which solution interests you the most?
After presenting solutions to prospects, you can ask this question to determine how compatible those solutions are with their needs. This question requires prospects to think about the features that appeal to them the most. This gives you the opportunity to adapt the solutions the company offers to meet all your prospect's requirements or close the sale if they don't require additional changes.
4. What other needs do you have?
At the end of your sales pitch, ask your prospect about additional needs that require solutions. This question allows them to share information that could lead to additional sales or help you address any issues with your pitch. Exploring their other needs allows you to take advantage of all your resources to offer complete solutions for sales prospects.
5. Do you have any financial restrictions?
You can also ask your sales prospects if there's something preventing them from making a deal. This can help you address their concerns and find a solution, such as offering a free trial with the product or service. If your prospect does make a deal, you may also ask if they have the budget to expand and implement more of the company's products or services in other areas of their business.
6. Do you need any additional information?
After you've presented information, sales prospects may require further clarification or more examples of how the solution you've offered meets their company's requirements. Asking this question gives sales prospects the opportunity to inquire about a specific product or service. This can also allow you to provide more details about a solution and measure the prospect's interest better.
7. When can I expect to hear from you?
After making a sales pitch, you can ask about the timeline for the final decision. This question gives your prospect the opportunity to make a decision at a later date.
Asking how long you have until the prospect makes a choice about the product or service can also give you a chance to prepare for your next conversation with them. This can help prospective clients better understand how your solution fits their requirements and positively affects their company.
8. Could we finalize the details and get started?
This question directly asks prospects if they're ready to invest in the company's product or service. After presenting your pitch and showing that the company can meet their needs, you may ask prospects for the sale.
Closing sales involves understanding your target market and pitching solutions that serve the needs of that market. If terms and conditions are flexible, you can ask them their preferences for the sale and complete the sale by finishing the paperwork.
Tips for asking closing questions
Whether you close a sale often depends on the closing questions you ask and the impact of the solutions you offer. It's important to understand each prospect's requirements by asking, listening to and responding to relevant statements. Here are some tips to help you ask effective closing questions:
Set specific goals
Write down the goals you aim to achieve during the sales process. This can make it easier to track your goals during the meeting and determine the effectiveness of your closing questions. This information may also help you revise your sales technique to make better progress. Combining your objectives with the prospect's objectives might improve the likelihood of a successful sale.
Conduct research
Conduct extensive research to understand how your prospect's company works and what its objectives are. This can help you suggest a customized solution regarding products or services that meet the prospect's needs. Your research should include details about the company's culture, mission and vision.
Demonstrating your understanding of the company's policies and protocols can help you establish a business relationship and ask appropriate closing questions. This may help build mutual respect and allow you to work together.
Prepare for any objections
Consider how your sales prospect may respond to your closing questions. For instance, if you ask them about finalizing the details, they might be hesitant to provide a definitive answer about the sale.
Preparing answers to any objections a prospect makes may help you ease their concerns and close the sale. To prepare for objections, you can ask yourself how the product or service would solve the prospect's problem or satisfy a need once the sale is complete.
Practice asking your questions
Before a sales meeting, review the closing questions you plan to ask and make any necessary adjustments to fit the prospect's requirements. Practicing your delivery is important to ensure your questions sound natural and confident. When asking closing questions, speak slowly and clearly so that your sales prospect can hear you well and give a proper response.
I hope you fidn this article helpful.