Many effective workplaces adjust when presented with external challenges that affect the operation of the business. This responsibility often lies with a company's management teams to decide how to handle situations like market changes and improving business performance. Learning about some of the issues leaders at companies overcome can help you understand how their decision-making can positively affect business results, even in challenging situations.
In this article, we explore leadership challenges that may arise in any organization and provide tips for overcoming them.
What are leadership challenges?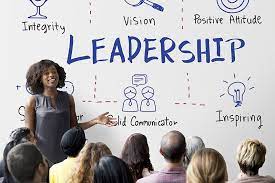 Leadership challenges are the obstacles that members of management may encounter. These can include issues with personnel or other internal factors or external problems to which they may need to react. Overcoming these obstacles or difficulties can lead to a change in the workforce, improved processes and a greater sense of community among coworkers.
7 common leadership challenges
Here are some of the common leadership challenges you may see within an organization:
1. Conflict in the workplace
Employees and leaders may experience conflicts that can cause disruptions and affect current and upcoming projects. Conflicts can be between employees, between an employee and a manager or even between departments, and leadership often seeks to resolve any issues to keep projects moving forward. This may involve speaking to each person involved in the conflict, offering solutions, revising current processes or procedures and serving as a mediator so involved parties can return to having a positive working relationship.
2. Distracted employees
In any workplace, employees likely experience some level of distraction. Distraction can stem from coworkers who take a break together from work, a teammate who interrupts their work to ask a question or an impromptu meeting, along with many other scenarios. Distractions can affect employees' efficiency, result in increased completion times on projects and possibly lower productivity among all employees. It's important for leadership to keep employees motivated to continue their work with minimal distractions. Consider checking with employees to see if anything you can do can help them focus.
3. Work from home challenges
As remote positions become more common, you may lead some employees who work virtually. They can experience technological challenges as they work to conduct meetings and turn in projects, especially if this is the company's first venture into remote work. Staff may need to download tools and access programs to complete their work, and companies may have to consider providing equipment, such as laptops and phones, for remote employees to do their job effectively. Consider providing open forms of communication where employees can contact you or other leaders to help troubleshoot issues and feel connected.
4. Layoffs and job replacements
One of the unfortunate parts of running a business is the possibility of having to conduct layoffs or job replacements. Depending on the industry, some companies may lay off a portion of their staff or rely on employees to take on additional work to get through a busy time for the business. This is a challenge for the leadership team members, as they have to communicate with anyone affected and make adjustments to everyone's else responsibilities to compensate. It can be important to have open communication and be honest with employees to manage this challenge.
5. Personal challenges
Along with managing challenges for others, leaders may also face personal challenges. This can mean feeling a lack of confidence or motivation. Sometimes this can happen if members of a team perform worse than expected or if other unexpected changes happen. Even as a leader, it can be important to ask for help when you need it and try to remain positive through challenging situations.
6. Change management
General change management can be a challenge for some leaders. As businesses and markets constantly change, organizations often pivot to new strategies and processes. It can be important for leaders to quickly problem solve and make decisions to help manage this change. Communication can also be essential to ensure team members can understand what changes might happen, when they may occur and how their responsibilities may shift.
7. Team development
Team development is crucial to ensure people continue to hone their skills and evolve in their roles. Though responsibilities might remain similar over time, it can help to provide challenges to team members so they can continue to develop their skills. Consider identifying areas of improvement for specific team members and providing new responsibilities, training opportunities or learning resources to help teams develop in their roles.
Ways to overcome leadership challenges
To help employees feel at ease, leaders can address and overcome challenges in the workplace by:
Communicating with the team
Leadership can communicate with their staff about any changes in the workplace and ensure that their communication remains transparent. If there are business changes that could affect the workforce, leadership may want to share those details with the staff. Open communication can keep employees working efficiently and boost morale as it shows that you want them to know about new changes or shifts in expectations.
Listening
Employees may come to you with concerns about their responsibilities, their goals and their path in the company. Consider providing an open-door policy so staff can feel comfortable discussing their concerns as needed. If you notice a trend in what your employees say, you can address the group in a team meeting to talk about their concerns openly and honestly.
Being flexible
Consider being flexible with any new employees as they learn more about their responsibilities and who in the office they can approach with specific questions. If there are remote employees who report to you, understand that there's a learning curve while these employees make adjustments and get into a routine. Also, many employees have to balance many tasks and projects at one time and work to multitask all of their responsibilities.
If you notice that an employee experiences delays on their tasks, have a discussion to find out the source of their delay and consider offering extended due dates or seeing if there's a different schedule that would work best for them.
Showing compassion
There may come a time when an employee faces a challenge of their own in their personal life. Employees can expect understanding and compassion from leadership when they do. Show compassion for their situation and develop a plan that can support what they experience while not bringing too much disruption to the office.
There may also be a different set of challenges when employees work from home. If this is new to the office, employees can benefit from a management team that's a little more lenient with work tasks while everyone gets familiar with a new office setup and adjusts to this change.
Leading with purpose
Many employees want to know that there's an overarching purpose to the business and that there's a plan of action implemented. They also appreciate knowing their part and what they can do to keep operations running smoothly. By involving employees, they continue to feel valued and like a part of the overall company. Leading with purpose also encourages employees to brainstorm improvements and offer solutions to management.
Developing priorities
During normal workplace operations, there might be new projects that come up, and some projects may even have to shift around because of different due dates and who the completed project benefits. When schedules change, it's important to develop clear priorities for the team so they know what to work on first. Consider taking the time to clarify expectations and reassign projects and tasks as needed.
Providing stability
In any economy and within any industry, employees may feel the burden of making sure they keep their job and provide for their families. As much as possible, leadership can benefit from providing stability to its employees by discussing progress toward company goals and any financial hardships the business may experience. While you may not be able to guarantee that things won't change, managers can introduce stability in an unstable environment by continuing to hold the same weekly meeting, recognizing employees for their efforts and celebrating birthdays and anniversaries in the workplace.
I hope you fidn this article helpful.