Asset management training can provide both foundational guidance for new asset managers and valuable new industry knowledge for senior managers. Most asset management training programs offer members opportunities for skill development and advancing their knowledge of global business practices. If you're an asset management professional interested in expanding your industry knowledge and capabilities, consider learning about some potentially beneficial asset management training programs.
In this article, we discuss what asset management is and eight asset management training programs you may use for career development.
What is asset management?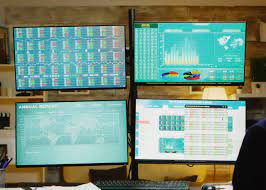 Asset management is the process of developing, maintaining, upgrading and discarding a company's securities while using the most cost-effective methods. One of an asset manager's main goals include growing the value of these securities and assets for an organization or individual client. Asset management also involves identifying a company's financial goals and working to complete them by employing portfolio management techniques. The asset management industry frequently changes and advances, so it's important for professionals to continuously develop their skills and knowledge to match current industry standards. This also includes learning about new regulatory requirements and international legislation as they develop.
8 asset management training programs
Consider these various asset management training programs to assist you with professional development:
1. The Institute of Asset Management (IAM) Certificate
The IAM certificate is an introductory-level credential for those with minimal asset management experience. This program certifies professionals' basic understanding of the fundamental principles of asset management. Asset managers with some experience may also enroll in this program to gain role-specific qualifications for potential career development. The IAM certificate doesn't enforce any prerequisites or qualifications for candidates who want to apply for this credential. Candidates also aren't required to first become members of the Institute of Asset Management.
The certification exam lasts two hours and includes 60 multiple-choice questions. Topics within the test include principles of asset management, asset management policy and strategy, managing asset life cycle decisions, assessing asset management risks and finance and business impact. This closed-book exam requires candidates to achieve at least a score of 65% to pass. The IAM recommends that applicants complete at least 150 hours of studying and preparation before taking the test.
2. Maintenance Planning and Scheduling course from The Lifecycle Institute
The Lifecycle Institute offers the Maintenance Planning and Scheduling course prepares students to earn the Maintenance Management Certification. This elective course lasts five days and includes a curriculum that may help professionals improve their planning and control of maintenance resources within their organization. It may also assist them with improving maintenance store availabilities and equipment reliability.
Candidates typically participate in hands-on exercises to help them develop skills outside of CMMS/EAMS systems. Topics within this course include developing job plans, calculating performance metrics, using work planning best practices, building schedules by using these practices. Participants also learn how to develop partnerships for effective maintenance.
3. REC Predictive Maintenance Strategy course from The Ohio State University College of Engineering
This maintenance and reliability course emphasizes how asset managers may use effective predictive maintenance (PdM) to diagnose and prevent issues. This three-day course allows students to engage in group activities and case studies to review predictive technologies and reporting methods they may use to communicate with stakeholders. The course also covers topics such as the theory, application and safety considerations of five predictive maintenance technologies. Students can compare their current PdM program to the industry's best practices and craft a plan to redesign the current program or increase its efficiency.
4. Corporate Finance Institute courses
The CFI offers many self-paced courses to help candidates improve their knowledge related to wealth and risk management. The first courses provide basic fundamental instruction for less experienced professionals, but more experienced asset managers may skip these if they desire. The core courses help students understand the general practices of wealth management. After completing the core courses, students may choose specific elective courses that specialize in their career. The CFI also offers two tiers of courses. The first tier provides a self-study program, and the second tier provides additional instructor support and extra study materials.
5. Building Owners and Managers Association Asset Management course series
The BOMA Asset Management course series helps professionals in the real estate industry better understand how the asset manager's role benefits the entire real estate team. This program targets professionals with five-10 years of experience. Course one is a two-day course for property managers and covers topics such as negotiating strategies and value creation at the property level.
Course two lasts approximately 1.5 days and covers topics such as asset management software, capital markets, economic factors that affect value and leverage. Course three focuses on how to increase an owner's financial return from real estate-related investments and covers topics such as underwriting, acquisitions and dispositions.
6. New York Institute of Finance courses
The NYIF offers courses in many formats, including in-person, online and self-study options for professionals with varying schedules or learning preferences. One example of a NYIF course is the wealth management course. This program includes 11 modules with various lectures and exercises. Each module varies from three to nine hours each. Additional benefits of NYIF courses include a year of full access to class materials, question and answer sessions with asset management professionals and 75 hours of video content.
7. Asset and Portfolio Management Certificate Online Course from The Wharton School at the University of Pennsylvania
The Asset and Portfolio Management Certificate Program assists aspiring and current financial professionals with developing an investment portfolio that adheres to industry best practices. Course content includes industry terminology, available investment products and asset allocation strategies students may use in their careers. Additional topics include using asset pricing models, managing investment risks and preparing for interest rate changes. Students can take this self-paced course program online, including no live sessions and a four week period for each course.
8. Asset Management Professional Certificate Program from The Consortium for Housing and Asset Management
The Asset Management Professional Certificate Program includes two types of courses. One of these courses includes the Certified Housing Asset Manager program. This advanced-level program includes four courses that teach asset managers in real estate how to manage affordable housing properties to ensure long-term success. Candidates typically participate in hands-on activities that help them develop asset management plans for their own organizations. Course topics include how to evaluate real estate assets' performance and cost, management techniques, risk management strategies and other concepts such as investor return.
I hope you fidn this article helpful.