When using a software as a service (SaaS) model, companies provide cloud applications to customers on a subscription payment basis. Organizations can follow a SaaS framework to reduce costs, increase accessibility, improve customer satisfaction and expand their financial success. If you work in product management, sales, marketing or another business field, you might benefit from learning about the advantages of this organizational system.
In this article, we discuss the definition of the SaaS model and explore eight benefits of this structure for producers and consumers.
What is the SaaS model?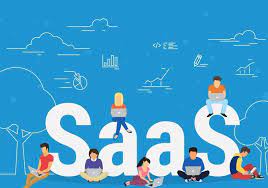 The SaaS model is a plan in which a business profits by offering cloud-based programs to clients. Customers can access SaaS applications over an internet network or remotely from any device or place, which can have more benefits than traditional software business models.
In these situations, the software provider has the responsibility of building, installing, configuring and updating the app. Part of the SaaS model is allowing consumers to rent software on a subscription basis, making monthly or yearly payments on the product over a period instead of purchasing it outright.
8 benefits of the SaaS model
The versatile SaaS framework has various benefits for users and software providers, including:
1. Increases cost savings
If a customer wants to purchase a traditional type of on-premise software installation, they may pay high license fees and other costs upfront. This can be a challenge for small and startup businesses with little spending capital.
The SaaS model operates on a pay-as-you-go structure, allowing consumers to pay subscription fees over time and based on usage. Often, SaaS business products are more affordable and workable for clients because renting software on a subscription basis involves less financial risk than buying it in full.
In addition, when customers buy SaaS applications, the provider performs installation, configuration and maintenance on programs. Clients who may not have enough funds or expertise to build and maintain the application can rely on professionals to do it, which saves them money.
The communal, multi-tenant environment of SaaS products means all customers share the cost of maintenance and updates, working together to pay for a high-quality product. Even large businesses can benefit from SaaS technology because they can rent it temporarily if they need it for only a short period.
2. Provides free trials
The SaaS model makes it easy for providers to offer free trials of their software. These are typically seven-, 14- or 30-day periods in which customers can test a program for free to determine whether they want to sign up and pay for a subscription.
Potential buyers often enjoy being able to try a product before investing resources into it because it minimizes risk and maximizes return on investment. While using a free trial, consumers can determine whether the product is right for their needs. SaaS businesses that offer this benefit can generate more leads and expand their customer base.
3. Improves cash flow
SaaS models can increase cash flow for providers and customers. Cash flow is the amount of cash going in and out of a company. Companies can benefit from access to a significant amount of liquid assets in cash so they can purchase supplies, pay debts, make investments and remain in operation overall.
Having working capital allows them to make short-term decisions and ensure long-term financial success. Because business clients pay a limited amount per period for SaaS subscriptions instead of spending a sizable amount of capital at once, they can have more cash flow.
As for business providers, using a SaaS structure provides the opportunity for recurrent revenue, which is a regular and predictable revenue stream. This helps assure companies they can have enough profits to cover business expenses and remain operational.
This financial stability can attract and maintain investors, securing even more essential funds for a firm. It can also improve customer retention rates because customers may be likely to remain engaged and loyal if they can support a business on a subscription basis.
4. Offers flexibility
SaaS models provide significant flexibility for the customer, allowing them to only pay for the product when they're using it. Businesses may provide diverse and custom payment plans with different tiers for clients with varying financial situations.
Because customers can usually sign up for and cancel subscriptions easily, they can start or stop using a service based on their goals. They can also downgrade or upgrade services to gain different features as needed.
5. Provides convenience
Products from SaaS businesses can provide convenience for customers because the providers manage IT development. Customers can usually access up-to-date, functional applications simply by connecting to the internet and signing in. This instant, easy access saves time and effort and eliminates the need for clients to have IT expertise.
Employees can adopt new software programs quickly and start using them for work tasks immediately. SaaS vendors solve technical issues, manage tedious technical tasks and ensure data security, so clients can focus and use valuable work hours on more relevant priorities.
6. Increases engagement
Using a SaaS business model can make products and services more affordable and accessible, especially to small- and medium-sized businesses, increasing customer engagement rates and improving revenue levels.
Customers often want to engage more with cloud-based tools they can use anywhere. These programs allow for real-time collaboration and revisions, and employees can use them remotely and independently.
7. Updates continuously
It's easier to update software continuously using the SaaS model because these updates are the provider's responsibility. Some vendors create new versions of products as frequently as every week or every few months to ensure a product remains useful to current user needs.
For software vendors, this is an opportunity to refine products over time, take advantage of shifts and trends in consumer markets and keep customers satisfied. Clients can upgrade to the most recent versions easily with the click of a button, accessing bug fixes and new features as soon as they're available.
8. Improves data security
Software vendor team members often are experts in software development, and their programs are essential for keeping client data secure. SaaS models allow customers to store and back up data on internet servers and access that data from different devices. Advances in cloud technology can provide high-quality data security solutions to clients, including tools like multi-factor authentication and anti-phishing programs.
Examples of applications that use the SaaS model
Here are some examples of products that may use SaaS methodologies:
Messaging applications: Cloud-based messaging systems can connect colleagues around the area, region and world and enable them to collaborate effectively. Proper communication methods between top executives, team leaders and entry-level employees are essential to efficient operational strategies for a business.

Video conference programs: This kind of software enables business professionals to attend high-quality video conferences with one another, talking face-to-face and sharing screen presentations. Software providers can update these products constantly to eliminate bugs, enhance high-speed connectivity and add new features such as interactive chat functions.

Marketing tools: There are many types of digital marketing tools available for companies that help implement social media, email and digital content advertising campaigns. The advanced functions and automation capabilities of these systems allow businesses, no matter their size, to promote products, services and brands in a powerful way for customers.

Customer relationship management systems: CRM programs enable business leaders and sales and marketing team members to keep track of customer activity, analyze customer behavior and manage accounts. By learning valuable information about the interests and needs of target audiences, companies can enhance products and services and increase retention rates.

File storage resources: Especially for small-to-medium-sized businesses, it can be challenging for the information technology team to store a large amount of computer data with limited resources. However, companies can benefit from SaaS businesses with more quality resources and higher levels of space to store, organize and back up files safely.

Human resources services: Human resources professionals depend on software to record, organize and store employee-related information, such as personnel files, insurance coverage documents and pay stubs. Cloud-based software enables constant updates and allows both business representatives and employees to access valuable data online.

Music streaming services: These kinds of programs often are popular among business and nonbusiness customers, allowing clients to access a library of music from any place with an internet connection. These applications can allow businesses to promote music, podcasts, audiobooks or other resources that employees may use.
I hope you fidn this article helpful.