If you work in marketing or aspire to pursue a career in this field, then you may be interested in learning about brand concepts. Without branding, it's challenging for potential customers to learn about a company. Brand concepts help people remember a brand and can help distinguish the company from its competitors. In this article, we explain what brand concepts are, discuss the benefits of having a well-defined concept and explore eight real-world brand concept examples.
What are brand concepts?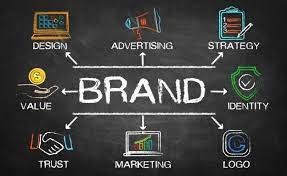 Brand concepts are the basic ideas behind a business' branding that represent its goals and purposes. A company typically creates a brand concept to set itself apart from the competition, establish what it stands for and to emphasize what makes the company unique. A brand concept gives a company a personality that can help attract consumers and increase its reputation and sales. Brand concepts usually speak to the emotions of a consumer and how the brand makes them feel.
Why are brand concepts important?
Having a well-defined brand concept can benefit a company by:
Promoting consumer recognition
Brand concepts can help consumers more easily recognize and connect with a company's brand. Consumers are often more likely to choose a brand they're familiar with versus a brand they've never heard of before. Having a recognizable brand may result in new consumer interest through word-of-mouth advertising.
Increasing credibility
A powerful brand can increase a company's credibility among consumers, as well as in its industry and marketplace. The more creditability it gains, the more likely it is to build competitiveness and loyalty within the industry. Customers often want to purchase products from brands they know and trust, which can ultimately increase sales.
Providing a competitive edge
There may be hundreds, if not thousands, of companies within an industry that offer similar products. A good brand concept can set a company apart in a marketplace. When consumers trust and stand up for a brand, it brings a competitive element that helps the company stand out.
8 brand concept examples
Here are eight brand concept examples for you to explore:
1. Chipotle
Chipotle established itself within the Mexican fast-food space by differentiating itself from other restaurants. This company uses several brand concepts. Some of these concepts include images of fresh and delicious food and a cheeky personality. It also encouraged more companies to offer health-conscious foods.
An example of how Chipotle uses branding concepts is through lifestyle branding. This helps it connect not only to a person's hunger but also to their way of life. Examples of how the company did this include advertising through digital marketing and implementing the ability to order online, get catering and take part in happy hours. This gives consumers a variety of options when it comes to eating at and using Chipotle in their everyday lives.
2. Headspace
Headspace is a meditation app that people can download on their phones. The brand concept that Headspace shares with consumers is the idea that users may find more joy and less stress by using the app. It uses several different branding strategies, and it extends its identity to its website, social media profiles and app.
An example of Headspace's branding includes cohesive experiences found in all content on the app or website. For example, it uses fun graphics and quotes to motivate individuals to use the service. It also works to inspire users through uplifting mantras and provides a variety of meditations and courses to choose from.
3. Dropbox
Dropbox's branding relies on its image-heavy identity. Its colorful and vibrant identity might attract users because they view the platform as a place for creativity. The brand's ease of use makes it simple for consumers to navigate thanks to built-in tutorials and tips.
An example of Dropbox's brand concept is using banners on different social media platforms. These banners feature the brand's creative identity to catch the attention of viewers. This helps bring in new users who are attracted to the brand's image.
4. Dollar Shave Club
Dollar Shave Club is a shaving razor subscription company that focuses its branding on its low cost of services. It stands out to customers by promoting a cheaper alternative to buying expensive razor blades. It also does this by offering convenience, as the company delivers the shaving supplies right to customers' homes. Customers are likely to relate to Dollar Shave Club's advertising materials, as they feature casual depictions of models of different ages.
5. Old Spice
Old Spice was originally created as a deodorant brand targeted at men who were growing older. However, the company wanted to reach a larger target market, so it added more personality to its branding to attract younger men. With a fresh image, men of all ages know and recognize the company.
An example of Old Spice's branding concept is the humor aspect of the brand's image. The company began with its "Swagger" campaign, which turned into a viral sensation across the US. Using this momentum, Old Spice then created "The Man Your Man Can Smell Like" campaign.
6. Dove
Dove uses its branding to focus on purpose, which attracts customers to its deodorant and other products. An example of Dove's branding strategy includes its approach to body image and self-esteem. It has focused its branding on showcasing models who represent realistic beauty standards. Dove also committed to raising awareness of the impact the beauty sector has on the self-esteem of women and young girls.
7. Airbnb
Airbnb uses its brand to market its short-term rentals and home sharing service. It emphasizes the fact that individuals can fit in anywhere, no matter where they travel. The simplistic message makes it easy for consumers to remember the brand and turn to it when in need of lodging when traveling.
An example of Airbnb's branding concept is how it emphasizes the connection between the host and the guest. This helps both parties connect and build trust on a personal level. Airbnb also reaches customers by sharing stories of experiences people have had with the service.
8. Winc
Winc is a wine club that offers memberships to have wine delivered straight to customers' doors. The company focuses on simplicity and convenience, and it emphasizes this with its simple visual identity in its marketing materials. With colorful accents and a minimalist design, not only are customers attracted to the brand's overall image but also the experience that the company provides.
An example of Winc's brand concept includes a color palette that features an elegant and muted experience. This gives consumers the feeling of being in a sophisticated wine club. Also, the delivery concept takes away the need to go to the store for wine, which is highly attractive to many customers.
Tips for creating a brand concept
Here are some additional tips to help you develop an effective brand concept:
Use authentic branding. Rather than copying another company's brand concept, using unique, authentic branding can help to distinguish the company you work for from its competitors.

Determine the company's identity and what the company stands for. A brand concept should encompass a company's identity and what it stands for. This can help attract consumers who share the same values as the business.

Identify your target audience. Knowing your target audience is another important element to consider when creating a brand concept. Find out where your audience most frequently spends time, where they shop and how they discover new products so that you can cater the brand to them.
I hope you fidn this article helpful.