Engineering is one of the broadest fields of study, with engineers needed to create everything from tiny microchips to sprawling cities. The exact skills and duties of an engineer can vary depending on the field they specialize in. Finding the right engineering field for your needs and skills is the key to ensuring a happy and successful career as an engineer. In this article, we explore some top engineering fields, including education, skills, and jobs.
Common types of engineering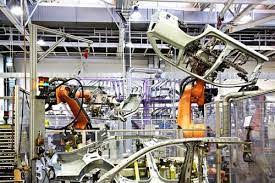 If you're interested in becoming a professional engineer, here are some types of engineering fields you can pursue and the jobs within them you can apply for.
Design Engineering

Civil engineering

Mechanical engineering

Computer engineering

Electrical engineering

Quality engineering

Network engineering

Software engineering
1. Design engineering
National average salary: $80,063 per year
Primary duties: A design engineer works with computer-aided design (CAD) software to create plans for an organization's products and manufacturing framework. A design engineer must be able to think creatively to create innovative designs while also possessing a great deal of technical knowledge to produce an effective product or manufacturing process that also meets all federal and local regulations and industry standards. The design engineer will oversee the production of prototypes based on their plans, and take part in the testing of those products.
2. Civil engineering
National average salary: $80,800 per year
Primary duties: Civil engineers work on the development of major public construction opportunities. A civil engineer coordinates many groups to maintain a set schedule for the project and avoid overages or low-quality builds. The civil engineer must also be up to date on all regulations both for the construction process and for the resulting product.
A civil engineer needs to have strong interpersonal skills to effectively manage the many professional relationships made on a project and an analytical mind and the ability to focus on big-picture concerns.
3. Mechanical engineer
National average salary: $82,430 per year
Primary duties: Mechanical engineers work in the design and implementation of mechanical devices like machines, tools and batteries. A mechanical engineer will use a variety of tools in the fulfillment of a project. Computer skills are commonly required in drafting, while creativity and problem-solving are essential design skills that allow the mechanical engineer to find new methods of achieving the project's end goal.
As nearly all major industries use machinery either as an end product or during the production process, mechanical engineering is one of the most broadly applicable engineering fields to pursue.
4. Computer engineering
National average salary: $84,806 per year
Primary duties: A computer engineer manages and maintains a company's network and works on the design and development of software and hardware projects. While a smaller company may have a single computer engineer covering a broad range of computer science needs, larger companies may opt for computer engineers who specialize in specific fields. It's an excellent option for an engineer who prefers working with computers or who is skilled as a programmer.
5. Electrical engineering
National average salary: $86,578 per year
Primary duties: Electrical engineers work in the design and implementation of electrical schematics. Electrical engineers commonly work with computers in their work, using computer-aided design (CAD) software to create plans and software programs to run simulations on the plans to test functionality.
Electrical engineers may also be expected to perform tests on electrical systems to identify any problems in the system and their causes and to prescribe solutions to return the system to its optimal function. Electrical engineering is a broadly relevant skill and an engineer can work in a wide range of fields.
6. Quality engineering
National average salary: $43.31 per hour
Primary duties: Quality engineering is a crucial part of any company that receives or ships large quantities of products. The quality engineer maintains quality standards at all steps in the production phase and ensures that any products received meet the standards expected from suppliers.
The quality engineer commonly works with management-level staff members from a company's production departments to make sure that all staff are following the company's guidelines on product quality. A quality engineer will also be tasked with identifying areas of concern in production and devising plans to address the issues.
7. Network engineering
National average salary: $87,755 per year
Primary duties: Network engineering is a crucial field for the daily activities in our home and work lives. As we become increasingly dependent on mobile devices and computing on the go, the need for fast, reliable networks will only grow, making network engineering an industry with a bright future.
Network engineers are responsible for designing network infrastructure, overseeing the construction and implementation of those networks, and then maintaining the networks while they are in use. Networks can range from landline phone networks to satellite-based digital networks. A network engineer may be tasked with overseeing both the hardware that is used to run and connect to a network as well the software that powers the network.
8. Software engineering
National average salary: $104,912 per year
Primary duties: Software engineers work alone or on a team to develop software for a company. The software developed by an engineering team may be designed for commercial sale, however, it is also common to develop software solely for use within the company responsible for the development.
Projects for software engineering teams include both building new pieces of software as well as working to amend and add to existing software programs. Software engineering teams will commonly be responsible for participating in all phases of the development process, from design to coding to testing and debugging.
How to choose a type of engineering
The core skills of an engineer are fundamental skills that can be applied in nearly every industry. This means that whether you are interested in architecture, the internet, inventing or something else entirely, there is likely an engineering field where you can pursue those interests. The first step in starting a career as an engineer is to determine which type of engineering is the best fit for you. There are several considerations you should account for when choosing a field of engineering to pursue:
1. Determine your skills
Although there are many common elements to engineering jobs, the tools required to excel at an engineering job can vary. If you have innate skills that you prefer to cater toward you should look for an engineering career that matches those skills. If, however, you have a preferred field you want to work in you should instead work to build the skills you need for that field.
2. Identify your interests
Consider what types of work interest you, such as the projects, tasks and career advancement opportunities available. The daily activities of a mechanical engineer and a civil engineer, for example, are likely to be vastly different. Finding the right choice from the different types of engineering branches will position you to succeed in your career because a happy, fulfilled worker is more likely to be productive.
3. Select an ideal work location
Most engineering careers will have job opportunities all around the country, but some engineering jobs are limited in certain areas. Software engineering, for example, is often required in companies around the world, however, development is most highly concentrated in a few areas, most famously in Silicon Valley. If there's a specific location or type of setting you want to live in, you can consider which engineering options are most plentiful there when considering which engineering field to pursue.
4. Understand your professional priorities
Identify what matters most to you, such as your work-life balance, career advancement opportunities, location and compensation. Use this ranked list to determine which types of engineering most closely reflect these values to ensure you select an engineering career that's best for you.
I hope you find this article helpful.